The Top 10 Eyelash Extensions Manufacturers and Suppliers in the USA
When you want to start your eyelash extensions business,you need find a good eyelash manufacturer or supplier,not only on lashes quality,but also on price,shipping,service,etc.Or you are looking for a new trustable and high quality eyelash extensions supplier,you need to search and compare.Here are the top 10 best eyelash extensions manufacturers and suppliers in the USA for your reference.Have a look of them,it will save your time to choose.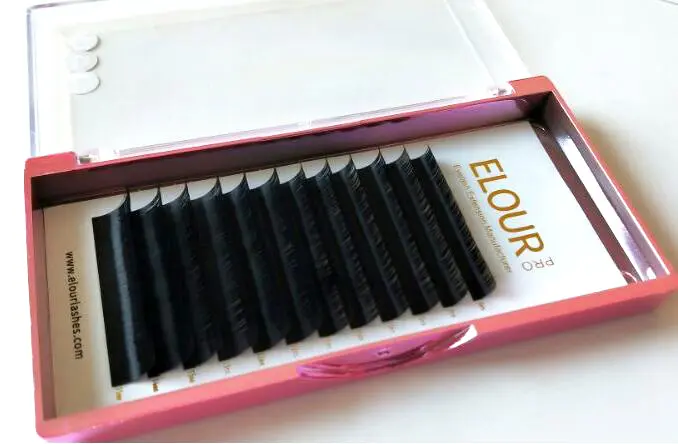 1. Xtreme Lashes
Founded in 2005 by Registered Nurse Jo Mousselli,Xtreme Lashes is the world's most trusted eyelash extensions brand,with over 50countries under the Xtreme Lash brand.Xtreme Lashes is a professional eyelash extensions supplier.
They mainly do Lash extension training,lash extensions & Pro Supplies,Lashcare & Cosmetics.
2.The Lash Professional
Vanessa started her lash extensions journey in 2006 intrigued from her girlfriends.And she recongnized eyelash extensions were special eyelashes would be accepted.
After 16years effors,Vanessa has her own successful brand and owned 4 lash salons and build a team of talented lash artists,grow so much.The Lash Professional is the professional eyelash extensions supplier.
They do professional eyelash extension supplies,beginner+ advanced education.
3.Elour Lashes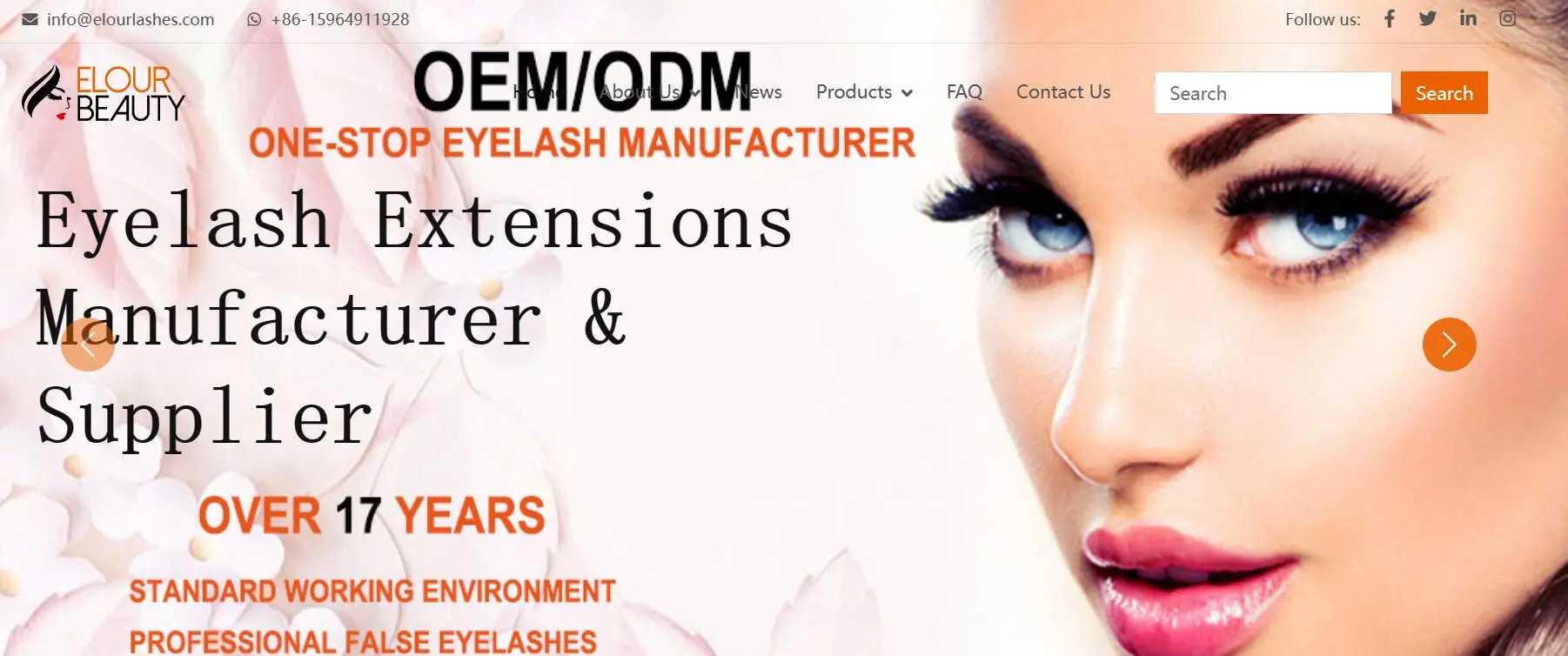 Elour Beauty Co.Ltd is one of the leading eyelash manufacturer founded in 2005,and professionally manufacture high quality eyelash extensions and all other eyelashes.They take quality first,manufacture only customers satisfied lashes.
Elourlashes have the best customer service, low MOQ,do OEM & ODM service.If you want best eyelashes at best price and best responsible eyelash extensions supplier,Elourlashes is your best choice.
4.Bella Lash
Zach & Haley set out their professional lash industry in 2011,and have many lash products patents 2 years later and also founded Bella Lash Academy in helping students all over the world to become professional lash artists.Bella Lash is a trustable professional high quality eyelash extensions manufacturer and supplier in the USA.
Bella lash mainly in innovative eyelash extension products,training & education.
5.Lash Affair
Lash Affair was founded in 2013 by Jenelle Paris based on passion,creativity,and her own lash extensions standard.They make you fall in love with yoru true self.They are a trusted eyelash extensions supplier worthy you to try.
Lash Affair is a trusted brand for luxury eyelash extension products,lash extension services,and lash extension certifications,created to transform you through a powerful,lasting change.
6.Lash Box LA
LBLA LASHBOX LOS ANGELES,is a famous eyelash extensions supplier in Los Angeles,the United States.Lash Box LA is branding your fluffy lash dreams to life.They supply high quality eyelash extensions,and do lash traning and products,education,and lashes.adhesives,tweezers,aftercare,accessories,etc.Lash Box LA also have many locations throught the United States,UK,Australia and Holland.
7.LashMakers
LashMakers was founded by Lena Asher,is one of the top leading eyelash extensions supplier and a leading brands in the beauty industry for commercial products and eyelash training.
They do for best styles & beauty,Pro supplies brand,Academy ,and do , business online seminars and classes info,have worldwide customers.
8. Yegi Beauty
Yegi Beauty started off a full-service salon in Burbank,CA IN 2015.She launched Yegi Academy and Product Line with her full experience of eyelash extensions and not pleased with the products and education.
Today,Yegi Beauty's eyelash extensions industry is booming and it becomes one of the top lash brands.And it is a high quality eyelash extensions supplier.
They mainly do Eyelash extensions service,Training & Supplies
9.LivBay Supplies
LivBay Lash started eyelash extension business by Mike and his wife Shauna in 2015 with a negative bank account.They are a family owned eyelash manufacturer.But now they have 4salons ,a 13,000sq ft warehouse,and corporate office,supply line,retail store & education online .
Now LivBay Lash is the biggest and most successful Eyelash Salon in Las Vegas.They started retailing products in 2018 and has become one of the top lash supply brands in the world.
10.Gladgirl
Gladlash was founded by Esther Bolkin in 1981,has more than 40years experience on eyelash extensions.It is a long history and popular vegan and cruelty free eyelash extensions supplier for its quality eyelash extension products.
LashGirl Award winning cup beauty business for over 40years helping lash & brow professionals grow their business.
Having a trustable,high quality eyelash extensions manufacturer and supplier is very important for your lashes business.That can help you to make your business run normally and booming.
The above 10 top eyelash extensions manufacturers and suppliers are for your reference.Hope it is helpful for you.