2023 DIY segmented cluster lash extension
Material:Faux mink lashes
Lash band: Invisible clear band
Usage: strip lash or segmented cluster lash
daily use or party use,different occasions
Package: 3pairs,private label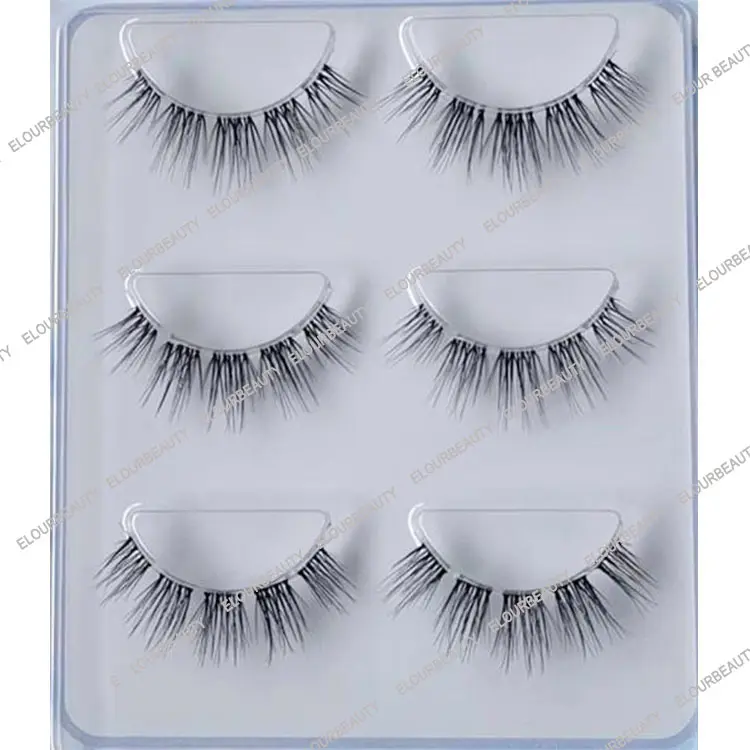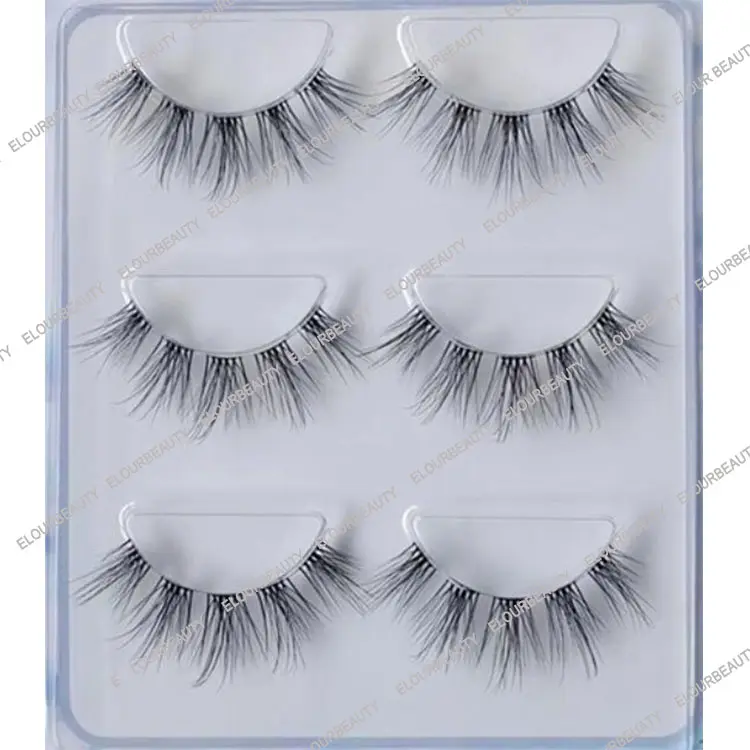 There are the DIY segmented cluster lash extensions.These 2 styles are each one is with 5 clusters,and when use,can cut the clusters in one by one and they also can be used in strip,they give different feelings but same comfortable wearing.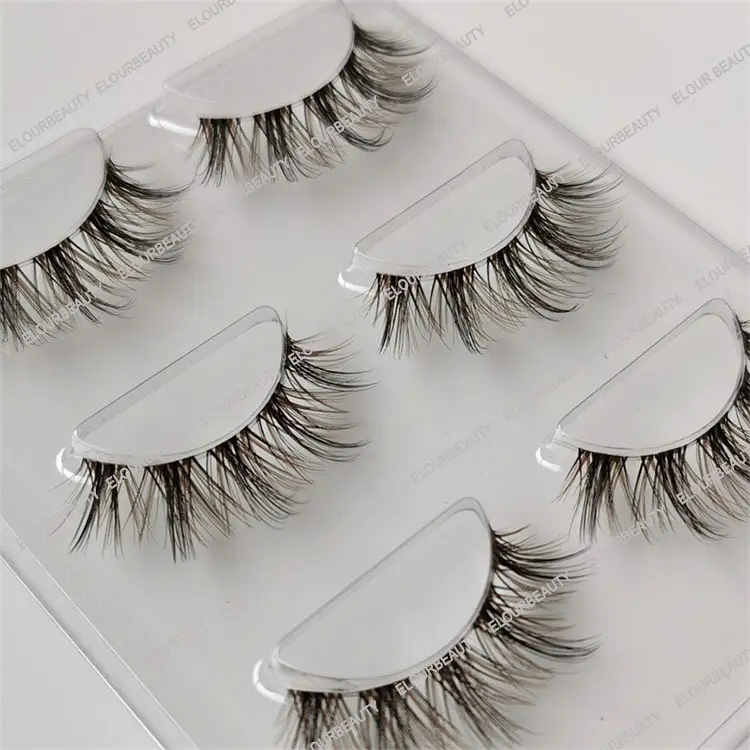 This is the new one of brown hairs with black hairs DIY segmented cluster lash extension.This lash is also with 5 clusters each,super soft flexible invisible band,can cut them into segmented for DIY use.The brown hairs with black hair give you more fashion looking.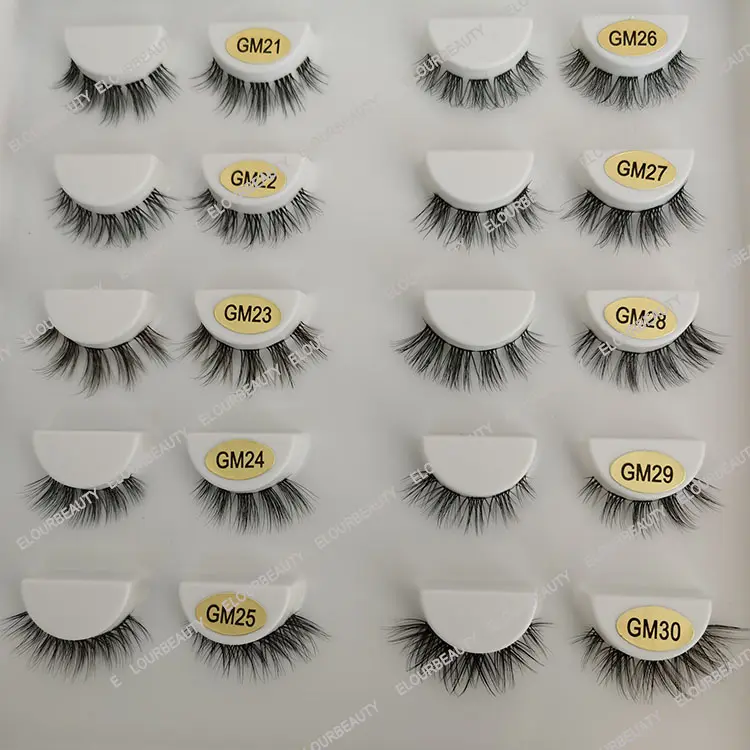 Here are styles of the 2023 DIY segmented cluster lash extension for choices.All of these lashes are made by the high quality faux mink hairs,super soft clear band,they are in clusters can cut to use,and you can use 4-6segmets as need to make different looking.
These cluster lash extensions,if you want to use them in a strip lash,can directly use,give the strip full lashes looking.The invisible band is soft and comfortable,flexible.If you want different special looking,can cut them into segmented into cluster lash extensions,use one by one do yourself at home.
These lashes are with super thin band,also can make them in one cotton black band,so soft,light.And they are the new lashes in 2023,the lashes natural amazing looking,the lashes light weight,the lashes different ways using,etc all attract the beauty users.And we have different styles choices,and all of them are quality guarantted.Reasonable price,comfortable wearing,reusable,all of these advantages make them will stand out in the market.
If you are a lash wholesaler,have different lash stores,these diy segmented cluster lash extensions are a good choice in 2023 for your new lash styles.We are lash factory,directly manufacture the lashes,you wholesale from us,you can get the biggest profit.We do low bottom price for you.And also we have our own experienced workers and our own lash supply chains,we do fast manufacture and shipping,you no worry for your fast lash business supply.
If you are a beauty salon,and lashes is one of your selling products.In each year you need to extend new lash styles,and our super thin band DIY segmented lash extensions have different ways using,they will be your first choice.For your makeup users,they will like to wear them in strip lashes,and for selling,the users can do them in segmented DIY,do their own lash shape as eyes shapes.
If you a lash business starter,to try these DIY segmented cluster lash extensions is also a good choice.These lashes are reusable,they are comfortable wearing,they can use in different ways,and we do low price for you,and many famous brand do these kind of lashes,you order from us,you can get the same high quality famous brand lashes,but you can sell low price,your customers will be very happy to accpet.So,you will be easy to sell and gain your own loyal users.Have unique lashes but low price and high quality,your lashes business will be easy to go well.
And most importantly,we are a trustworhty lashes manufacturer,supplier.We ship on time,we reply customers promtply,we do good after-sale service,we are responsible for our customers,you 100% surely will get what you paid.And many customers recommend their friends to order from us.Due to they Recognize our lashes products and service.You are worthy to have a try.Thank you.