3D russian volume lashes extensions price $1.99
| | |
| --- | --- |
| Product Name | 3D russian volume lashes extensions price $1.99 |
| Material | PBT fibers |
| Curl | J,B,C,CC,D,DD,L,M curls |
| Thickness | 0.03,0.05,0.07mm |
| Length | 5-25mm |
| Technique | Handmade |
| Color | natural Black,colored color,rainbow color |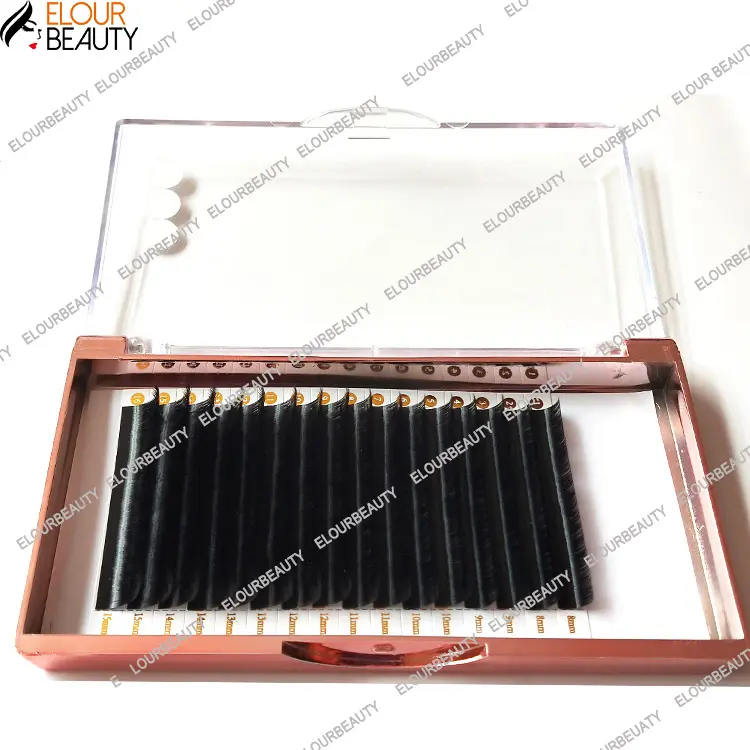 Here is a tray of the russian volume lash extensions mixed length,from 8mm to 15mm each length 2rows,total 16rows.And the lash extension is packed in a rose gold package box.The volume lashes are made by the super soft Korean PBT fibers,matte black.And this one is with no logo,and for yours,can do private logo label.And this russian volume lash extensions can make 3D layers effect.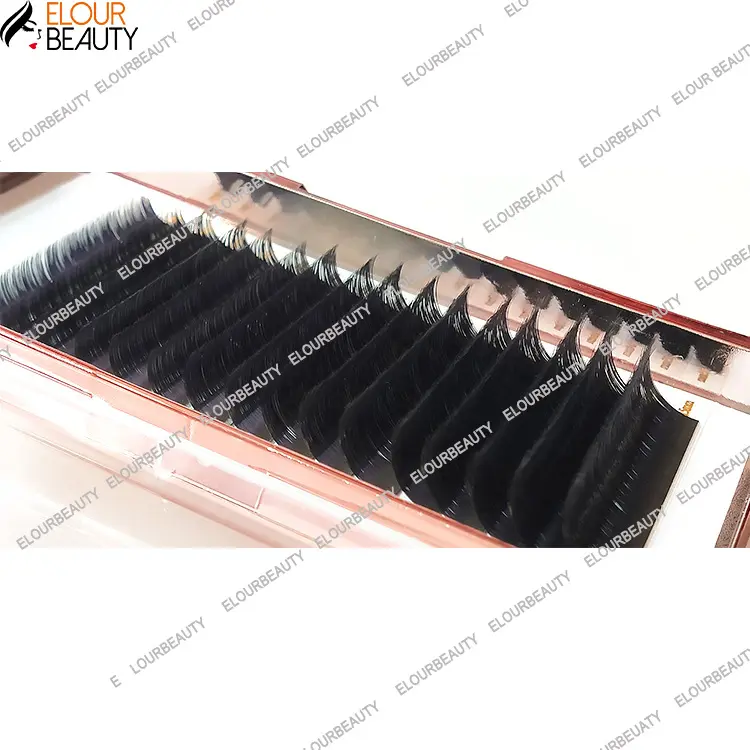 Russian volume lash extensions,luxury rose gold package,gold hot stamp lash numbers,mixed length number on lash label cards is easy to see the lash lengths,and is conveient to use.We do wholesale price $1.99 per tray,and if better price,please contact me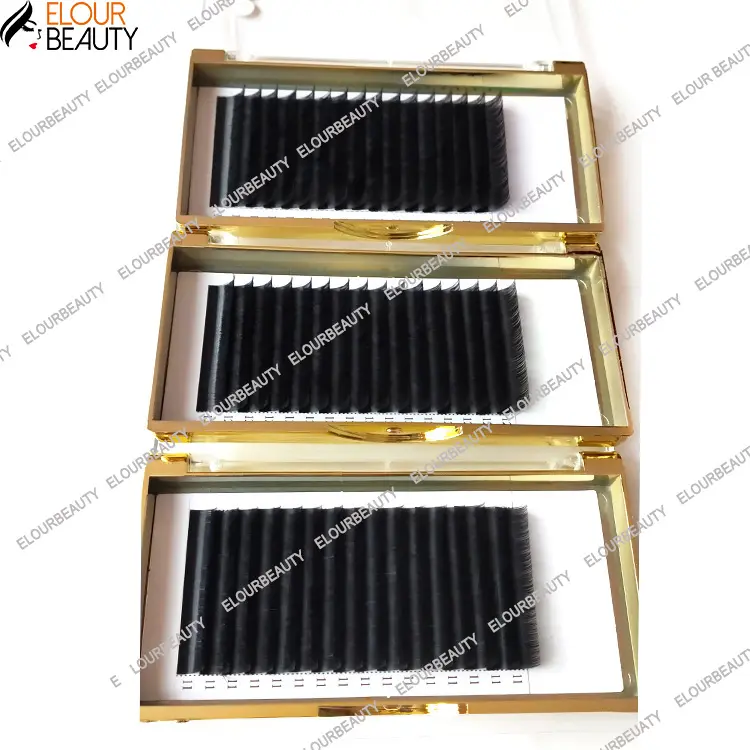 These are the russian volume lash extensions,the lash hairs are thin and fine and soft and curls keep great with the natural matte black hairs.They are volume,and can make the 3D or 4D,5D effect,etc with the pinching method,easy to use,give the volume effect looking.And our russian volume lash extensions price is factory direct price,so is low,but we do quality guaranteed.
Russian Volume Lashes are ultra fine synthetic lashes that are made from the same fibres as classic lashes. However, as they are much thinner so your lash technician is able to apply more than one to each natural lash. Russian Lashes are typically applied in a fan-like shape, which adds to the 'volume' look.With these advantages of the Russian volume lashes,so they are really popular for the lash technicians.They can use less time for grafting,but have a charming beautiful eye.If you do not like the easy fans lash extensions,to try these Russian volume lash extensions,less glue,less weight,more confortable.
If you are not sure which eyelash extensions are your favourite,you can try our different ones,Russian volume lash extensions,single layer blossom lashes extensions,double layers auto fan eyelashes extension,100% handmade eyelash extensions,classic lash extensions,etc.Each of the lash extensions has its own advantage,and I recommend the Russian volume trays.They are last and also can make fan-like shape in 3D,4D,...10D with pinching method or only dip the glues,due to the thin hairs,so even if the 3D fan,the lashes are still light weight,and they can give a volume look easily.Also the volume lash extensions price is lower,with low price but can have perfect lashes,what a nice thing!