Best DIY fake lash extensions with glue
Lash style:DIY fake lash extensions
Glue: Bond and Sealant
Lash Length: 8mm,10mm,12mm,14mm,16mm
Lash curl: C curl,D curl,CC curl ,customized
Package: Private label,in ribbon,in cutted as need
There are the lash bond,glue and sealant,all can be in this kind of glue bottles with Doubleheaded,one is with diy lash bond,one is with diy lash sealant,2 in 1 bottle is very convenient to use.These glue bond and sealant wearing the lashes can last 5-7days,saving time to wear each morning,and also saving money.And these glue bond and sealant also can do private logo,with the DIY fake lash extensions,order together,give you the best feeling to use,and saving time to search.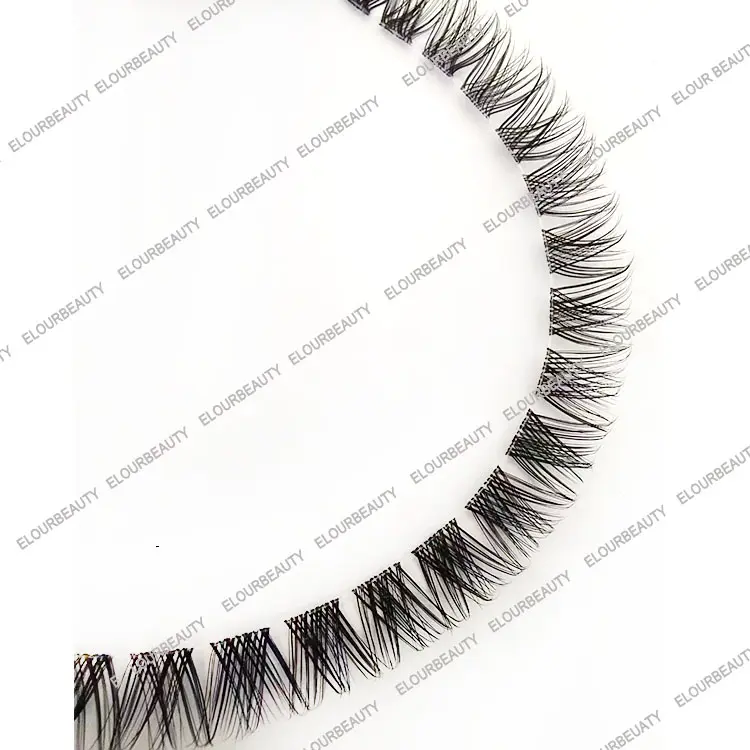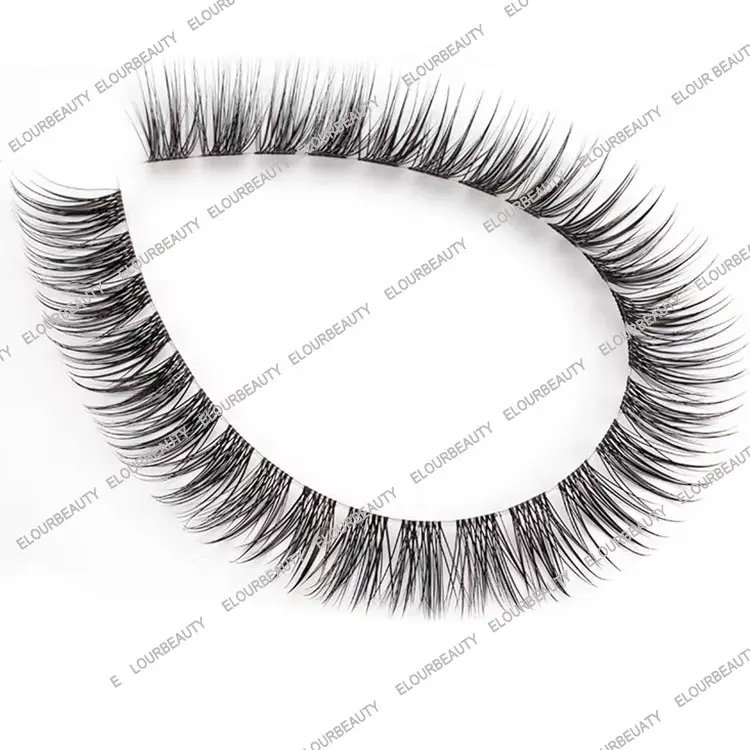 Here are some DIY fake lash extensions,they are in ribbons with clear invisible band,100% handmade.Each ribbon has about 25-28pcs clusters,when use,only cut them one by one,to use 4-6pieces as eye shapes.And these DIY lash extensions have different lengths,8mm,10mm,12mm,14mm,16mm or as customized.These styles are really hot selling styles,soft,light,easy apply,comfortable wearing.And pack in lash ribbons is very good,low price,and save shipping cost.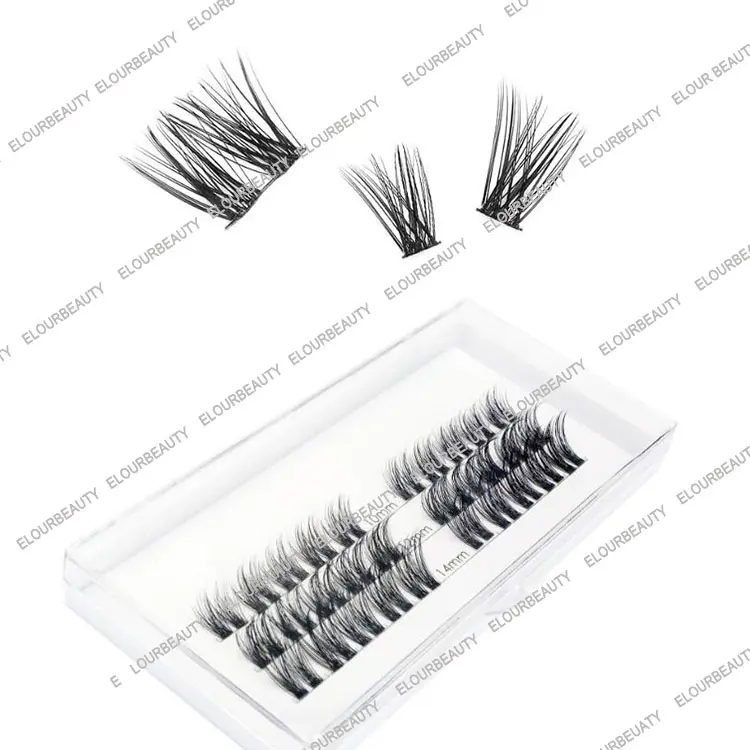 The DIY lash fake lash extensions pack in the arcylic clear package box,3lines in a box,toal 30clusters,and 3 different lengths of 10mm,12mm,14mm,can wear for many times.You can cut the lashes into big segments or small segments,to make different feeling of wearing.You can do as you like.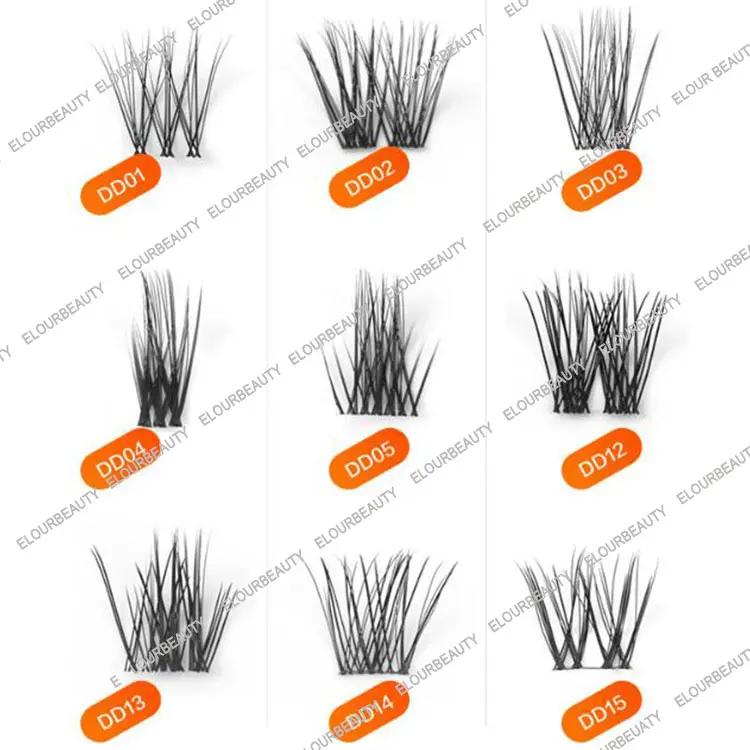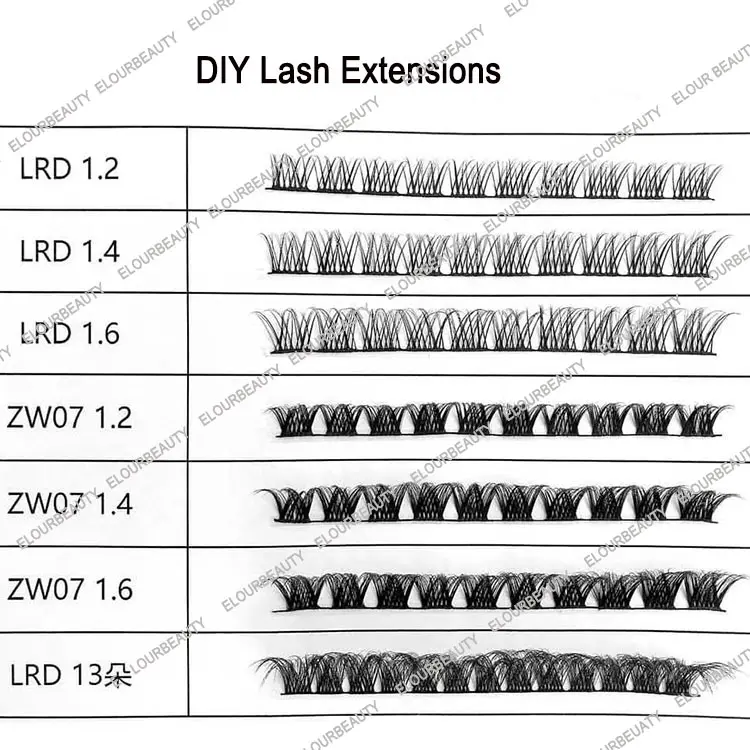 We have many different DIY lash extension styles for choices,also cotton black band and clear invisible band both is ok.For package we can cut them into clusters,segments or in ribbons.You can choose what you like.If you want to be easy using,the cutted one is much easy,if you want to save shipping cost and more high quality and inexpensive,the ribbon diy lash extensions will be that much better.In ribbons,also can save shipping cost.
And we do private label package boxes,we do free design,can pack them as like.
No matter you are supermarket,drugs store,lash beauty salon,wholesaler,etc,these DIY fake lash extensions are all suit and good for selling.And we do your own package as like.And we have the lash glue bond,sealant and also we have remover for remove the diy lash extensions,you can get one-stop shopping.And also our bond,sealant and remover are really high quality,and different packages,private label for choice.