Cluster individual DIY lash extensions
The DIY lash extensions are heat bonded,made by the high quality PBT fibers,so lashes are soft and light weight,and easy to appy for.The lash band is thin,and light,so when wearing them is weightless feeling.This individual DIY lash extensions length is 8-16mm,and also can customized if need,and the curl usually is C,D,also can customized,the hairs thickness is 0.10mm.So have really mega volume looking.
When applying for the cluster individual DIY lash extensions,you can use the daily strip lash lashes glues,it can last one week,and you need to remove them and then clean the root,and reusable again.You also can use our DIY lash extensions bond and sealant,they can last 5-7days,so much saving time to remove and apply each day.And we also have oil cleansing,the set is easy to use,and excellent quality.
This package is the lightable package and have volume fans,each pack is with 3rows,and 10pieces in each row,so the package has 30pieces clusters.And when applying,each eye can use 4 to 5pieces as need,or if you only want to longer the tail of eyes,you can use 2pieces at the eye tail,really suitable to use.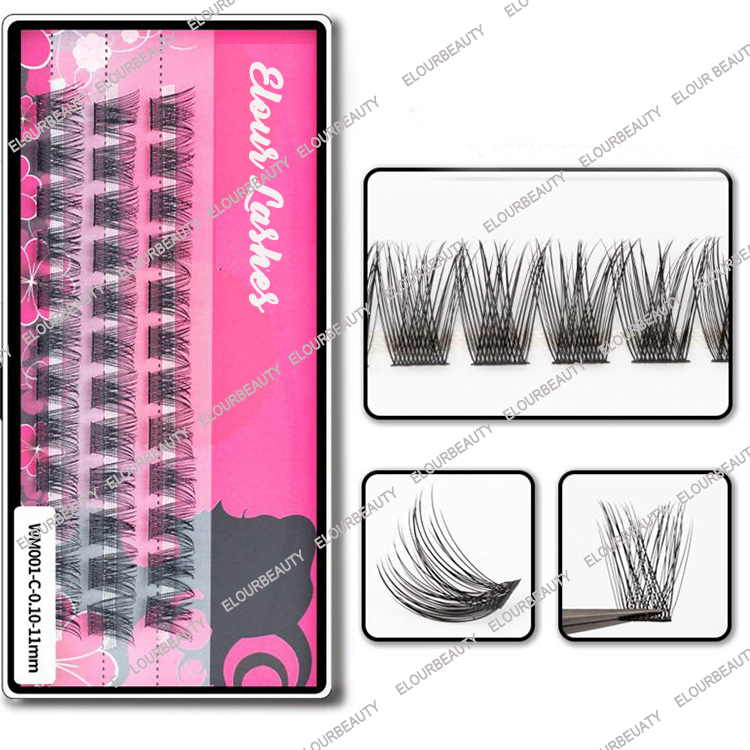 The cluster individual lash extensions have different lengths 8-16mm,and also can customized the length as need.We made is 0.10mm thickness and C curl,also can customize as need.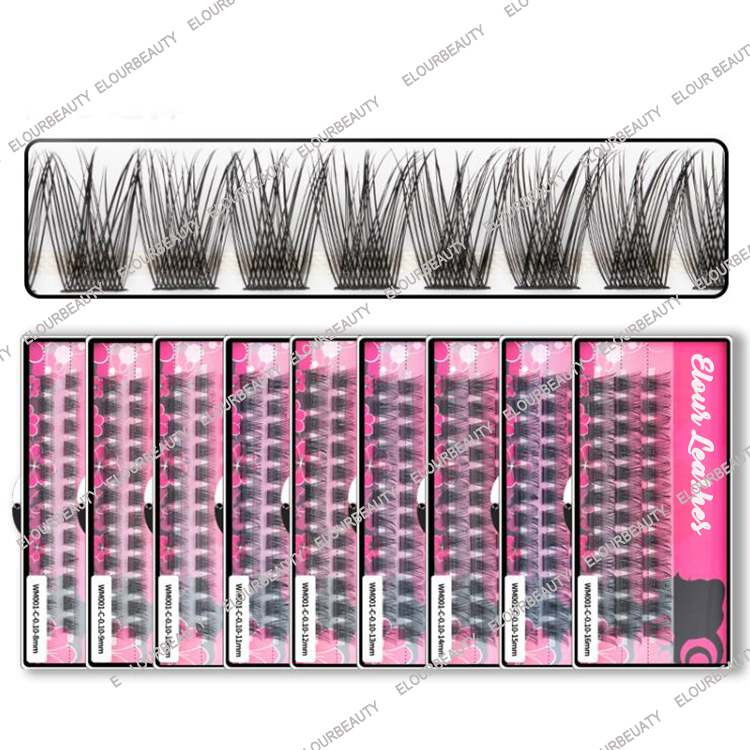 You can see closely for our cluster DIY lash extensions,are volume fuller ones,with thin bands.