LED half moon light for eyelash extensions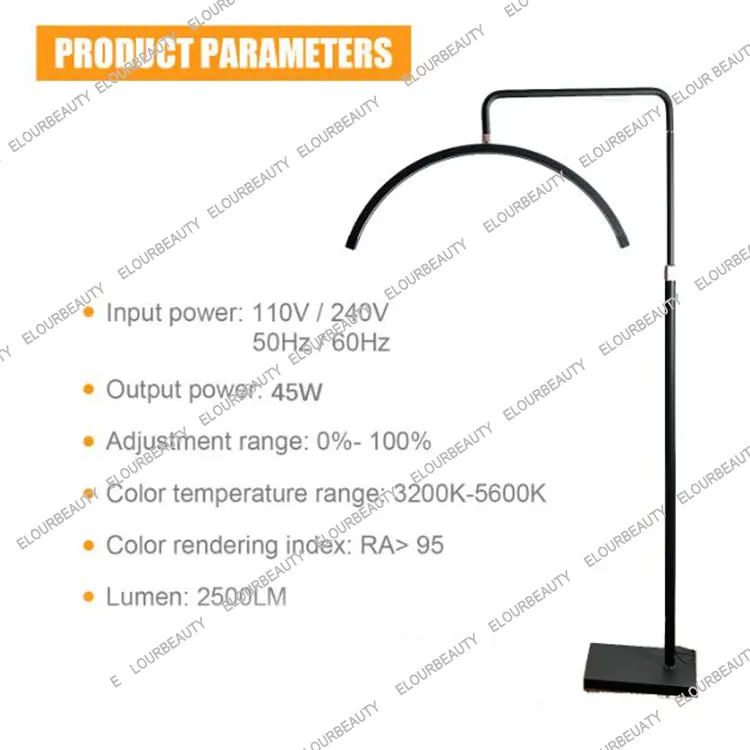 For our LED lash extensions lamp,we have EU plug,UK plug,US plug,AU plug,different standard,suit for different countries use.The LED lamp is floor lamp,and with remote control,easy and conveient to use.And the light part is moon shape, more concentrated exposure area.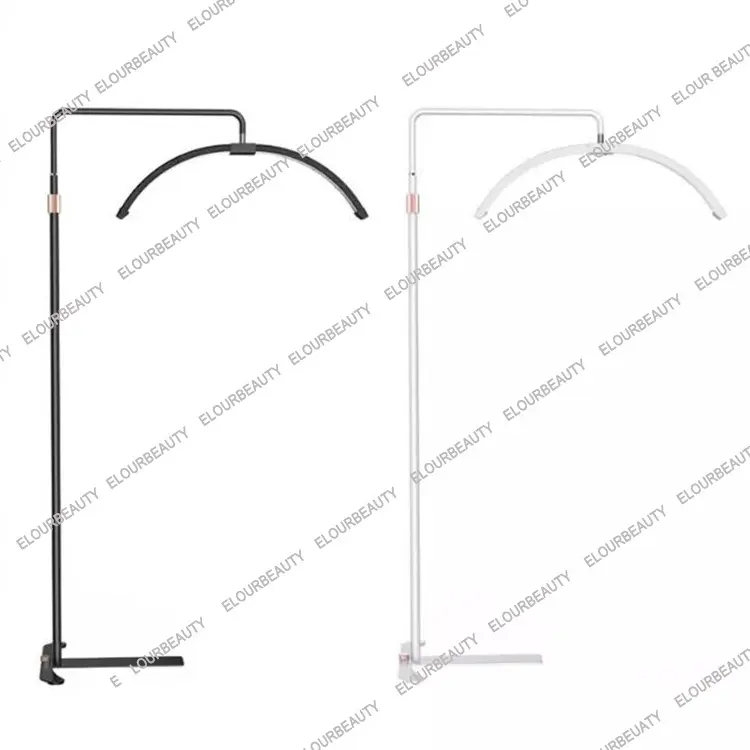 Our LED half moon light for eyelash extensions,have 3 colors,black,white and pink color and also have diamond ones,more choices,and very beautiful.Also can print logo on light,do private logos.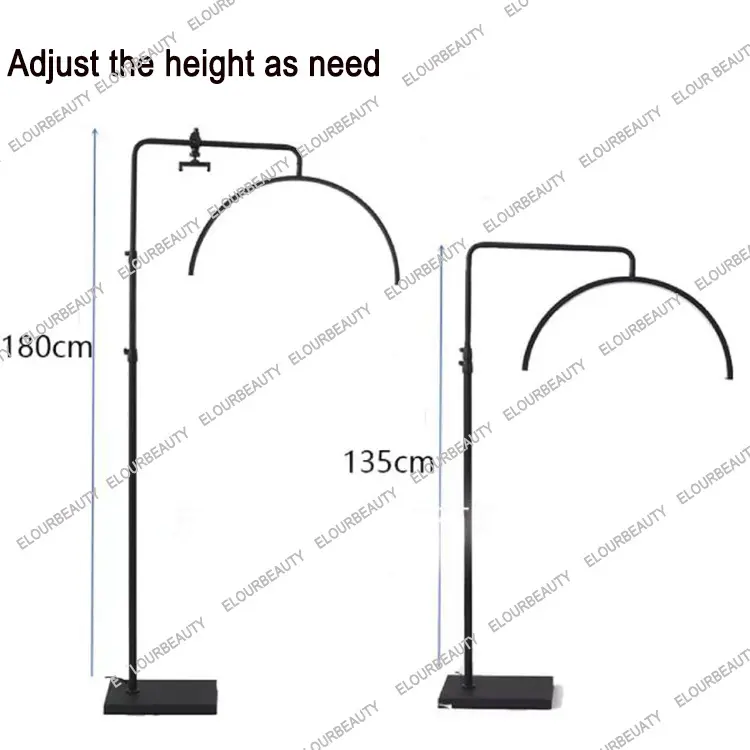 The Led light can adjust the length as different needs.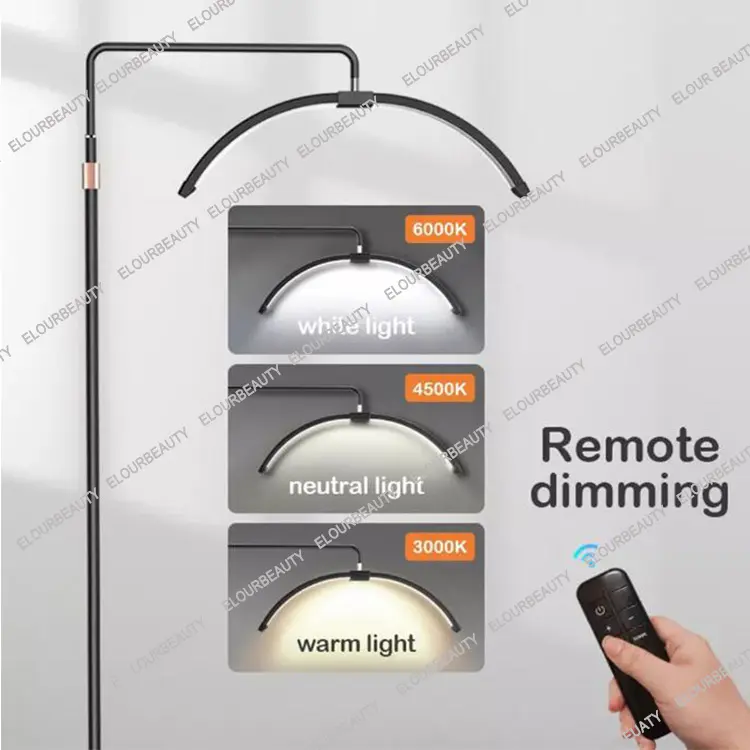 Our LED lash extensions half moon light can do remote dimming,have 3 different colors light,white light,neutral light and warm light.You can use different light at different occassions,very careful design.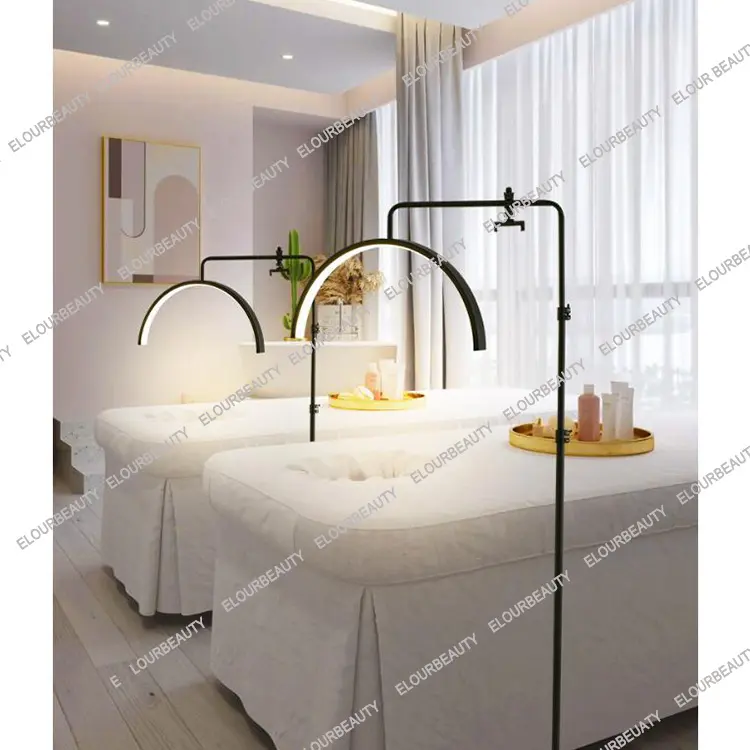 Our LED light can be used for different occassions,also can put phones on the pole.
Led light half moon shape used for the eyelash extensions grafting.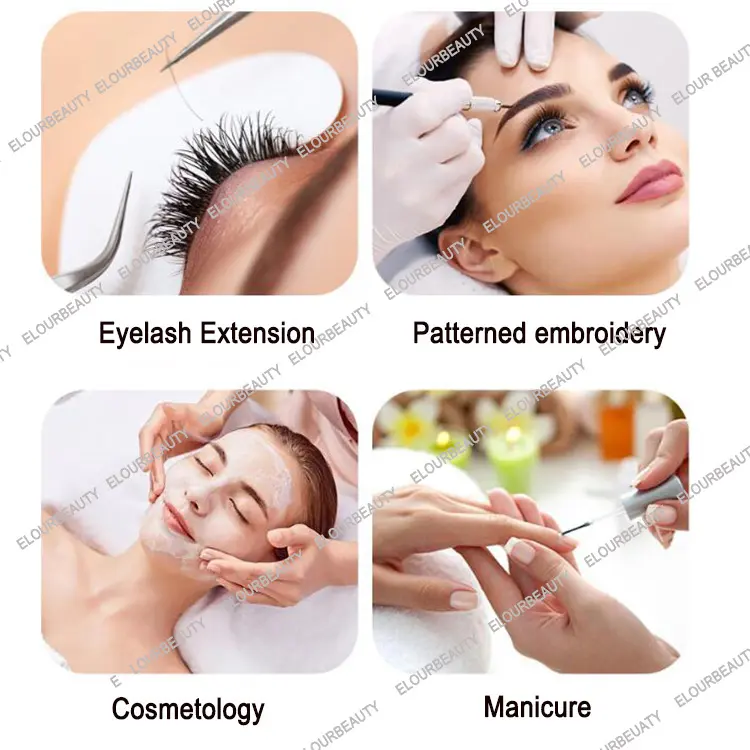 Our LED half moon light for eyelash extensions,not only can be used on patterned embroidery,cosmetology,manicure.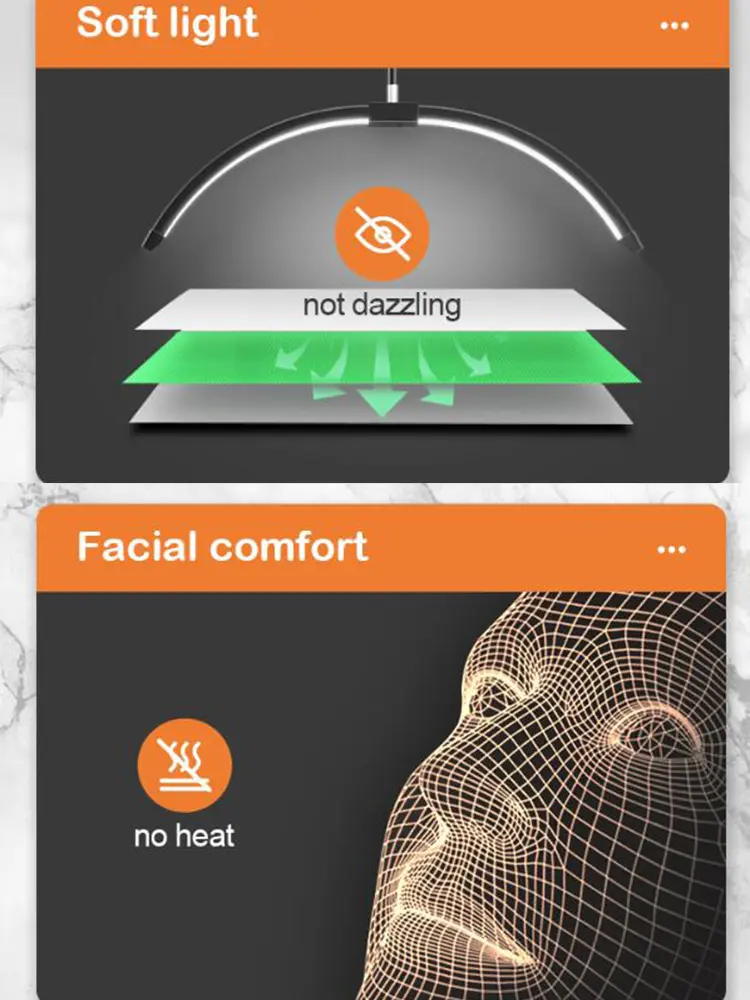 Our LED lash lights are no dazzling,no heat,very comfortable to use.
If you're a lash artist or someone who loves to apply eyelash extensions, you know how important it is to have proper lighting.
The right lighting can make all the difference in achieving a perfect set of lashes. That's where LED half moon light for eyelash
extensions comes in.
LED light for eyelash extensions is a must-have tool for any lash artist. It provides bright and even lighting that illuminates the
lashes and the surrounding area. This makes it easier to see each lash and apply the extensions with precision. LED lights are also energy-efficient and long-lasting, making them a cost-effective choice for any salon or lash studio.
One of the most popular types of LED lights for eyelash extensions is the lash moon light or half moon light for lashes. This type of light is shaped like a half moon and is designed to fit perfectly around the eye area. It provides an even and soft light that
doesn't cause any harsh shadows or glares. This makes it ideal for working on clients with sensitive eyes.
The half moon light for lashes is also portable and easy to use. It can be attached to any surface using a clamp or a stand. This
means you can position it wherever you need it, whether it's on a table, a chair, or a tripod. The light is also adjustable, so you
can customize the brightness and color temperature to suit your needs.
In addition to providing better lighting, LED half moon light for eyelash extensions can also help reduce eye strain and fatigue.
When you're working on a client for hours at a time, it's important to have a light that won't strain your eyes or cause headaches. LED lights emit less heat than traditional bulbs, which means they won't cause discomfort or dryness.
Overall, LED half moon light for eyelash extensions is a game-changer for anyone who loves to apply lashes. It provides bright,
even, and customizable lighting that makes it easier to see and work on each lash. Whether you're a professional lash artist or
someone who loves to do their own lashes at home, investing in a high-quality LED light is a must.