Due to the easy use of the magnetic eyelashes,from the producing,they become to a new lashes trend.And the magnetic eyelashes developed to 5 generations.The second generation of magnetic eyelashes with magnetic eyeliners.One eye only need one piece magnetic eyelashes and use the magnetic eyeliner to apply for the lashes.The magnetic eyeliner has strong magnetic force,and stick the lashes strongly,easy to use,easy to wear,and waterproof,long lasting.And we do large stock and daily output is more than 10,000pieces,do fast shipment.Private label packages are made.
Private label wholesales 5pairs 5D magnetic eyelashes with magnetic eyeliner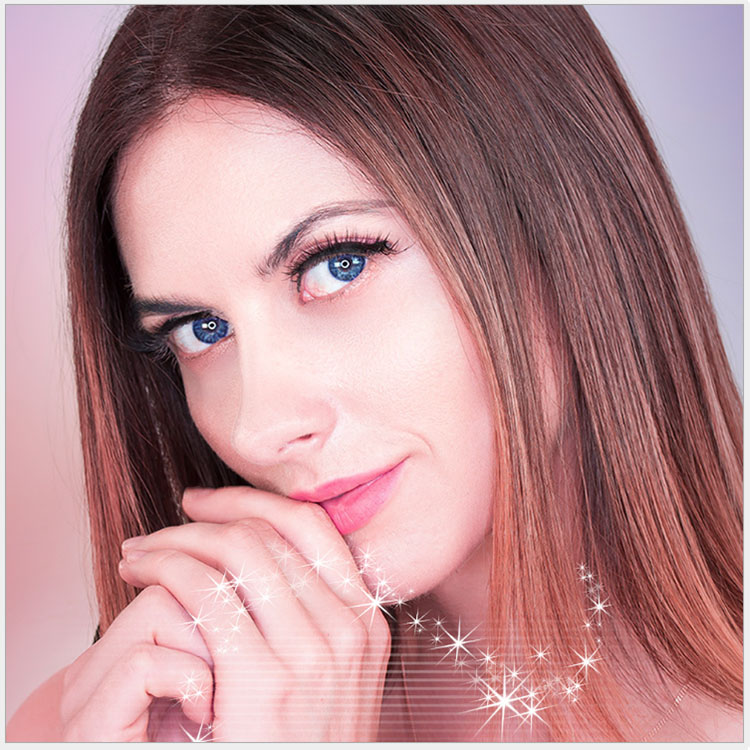 The Beauty wears Elour magnetic eyelashes and use the magnetic eyeliners.The one piece magnetic eyelashes are with 5magnets each piece,so natural,light weight and beautiful.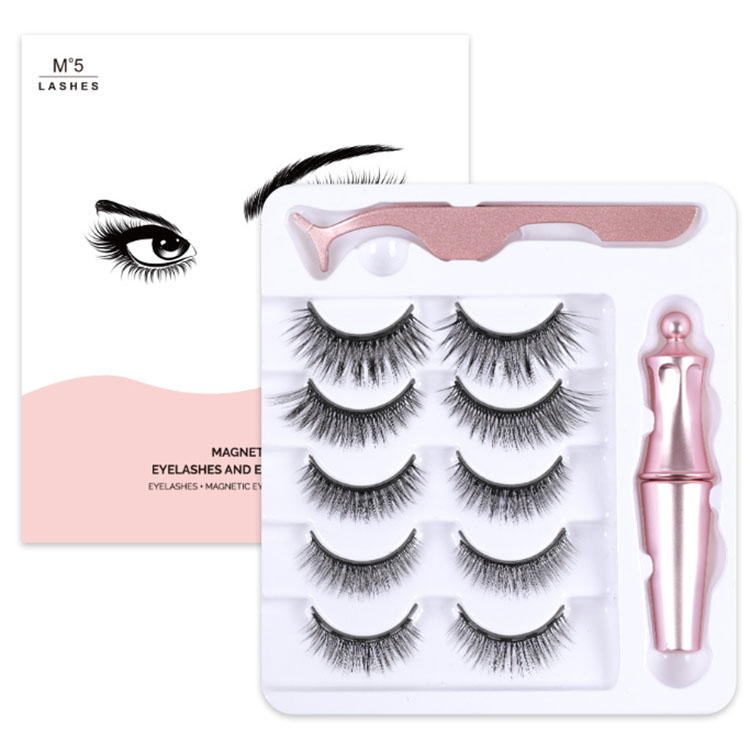 The 5pairs set magnetic eyelashre,have natural style,thick styles,long styles,wispy styles,satisfy any kind of eyes need.The magnetic lashes and eyeliner set is include 5pairs magnetic lashes,1 tweezer and 1 magnetic eyeliner,volume set.Private label package and also can use our stock package box.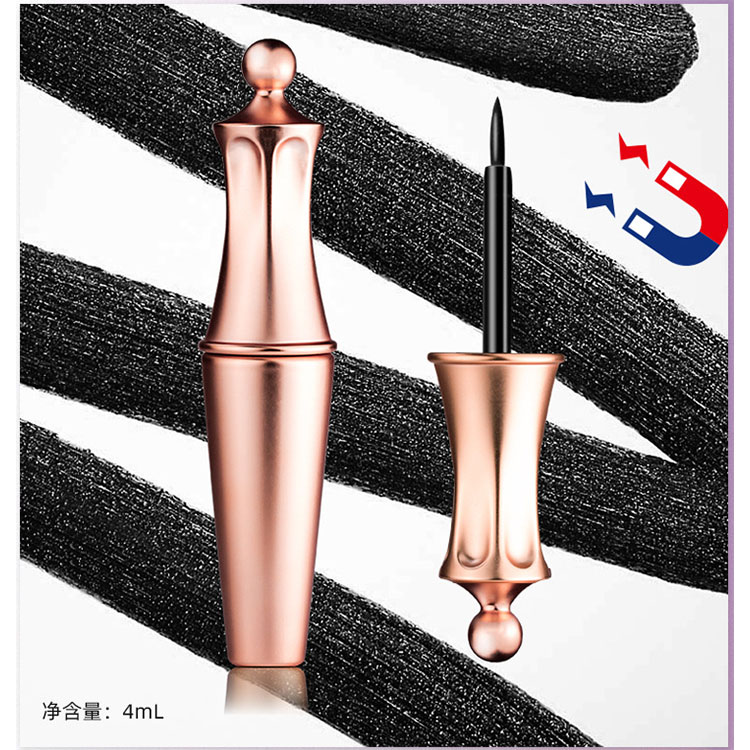 The magnetic eyeliner bottle net weight is 4ml,and the magnetic eyeliner is black color,can customize label.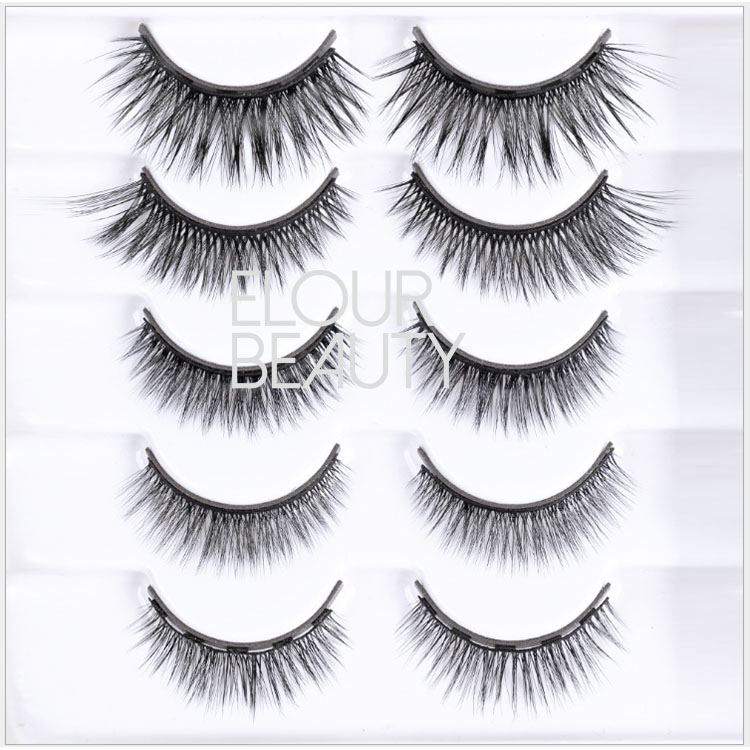 The 5pairs magnetic lashes are with 5magnets each piece,and lashes are stick on the magnetic sheet,easy to take from the lashes.Each lash style is 100% handmade,use the best materials Korean PBT hairs.
The Advantages of Elour Magnetic eyelashes: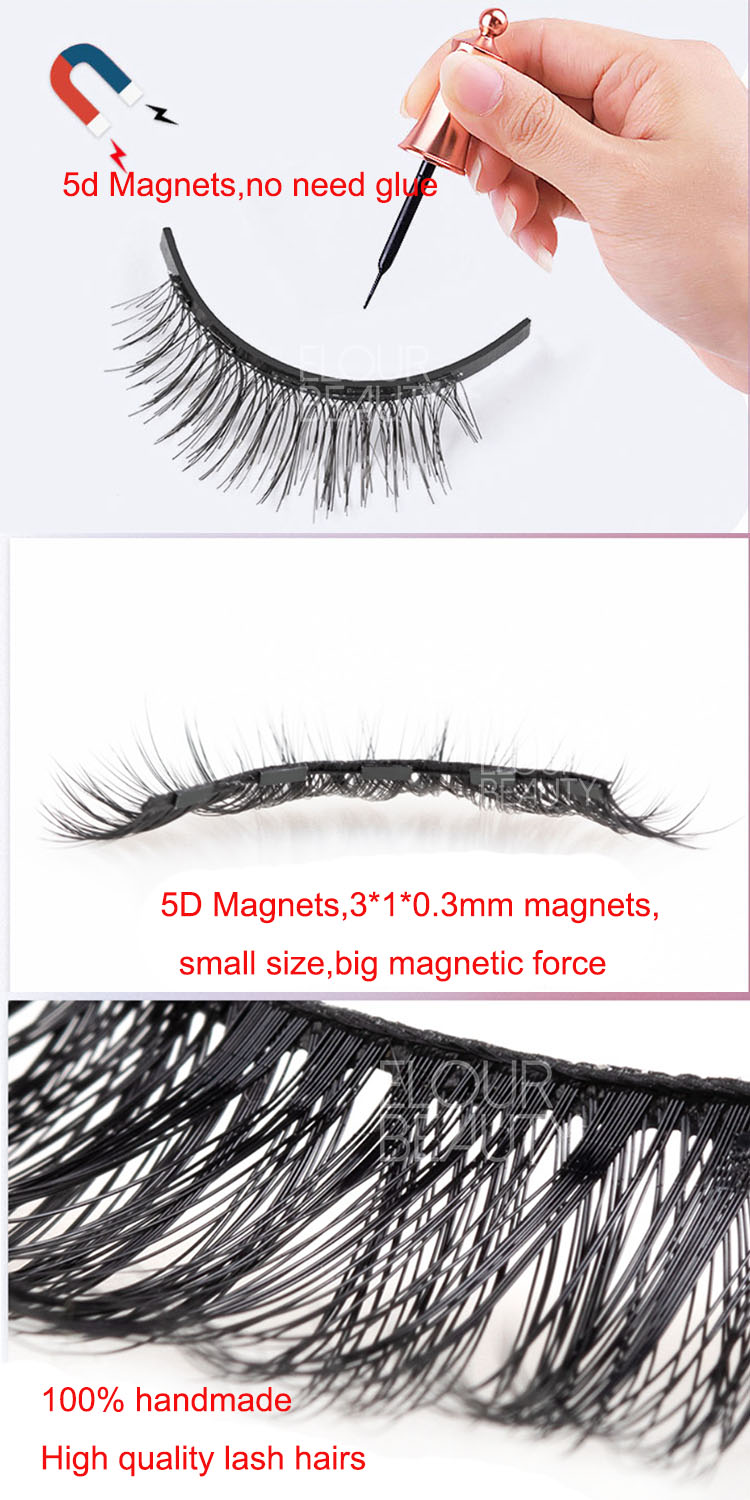 Best quality magnetic eyelashes with magnetic eyeliner,easy to use,long lasting,reusable.
How to wear the magnetic eyelashes with the magnetic eyeliner: