The Top 6 Eyelash Extensions Manufacturers and Suppliers in the UK
It is everyone's nature to love beauty. A pair of beautiful eyelashes can instantly increase your beauty, so everyone's pursuit of high-quality eyelashes is becoming higher and higher, which also makes beauty shops,beauty salons,eyelash extensions technicians,etc urgently need to find high-quality eyelashes with preferential prices.But to find the trustable eyelash extensions manufacturers or suppliers need to make big research and test,then can cooperate long.Here below are 6 best of the eyelash extensions manufacturers and suppliers in UK are worthy to have a try.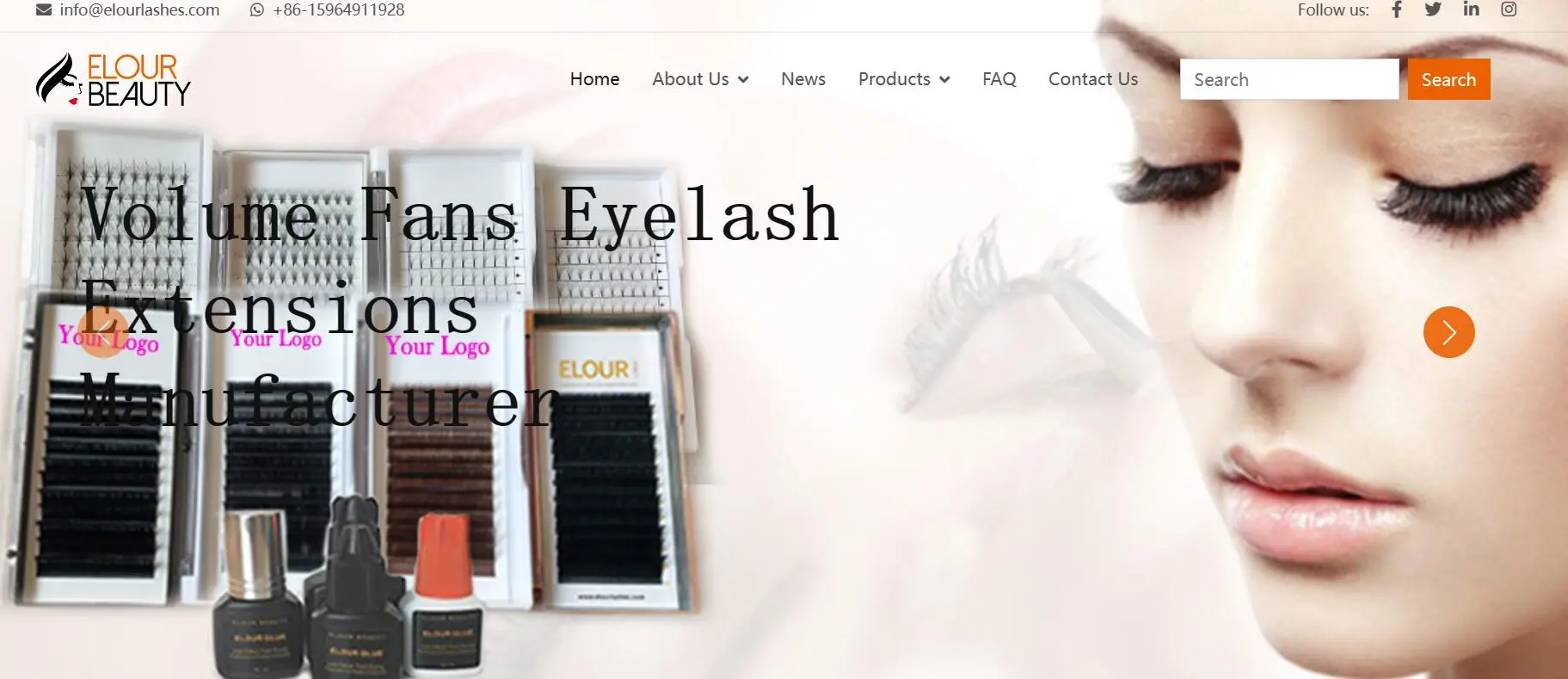 1.Elour Lashes
Website: https://www.elourlashes.com
Key Word :Eyelash Extensions Manufacturers and Eyelash Extensions Suppliers
With more 18 years eyelash extensions manufacturing experience,Elourlashes has become one of the reputable eyelash extensions manufactures and suppliers in UK with its high quality,reasonable price and best service.
They have a full range of eyelash extensions and the related tools.And can satisfy all kinds of clients need with low MOQ,low price,best quality.They supply for more than 3000brands all over the world,are confident to give you a full branding service to assit your company growth.
2.LashBase
Website: https://www.elourlashes.com
Key Word :Eyelash Extensions Supplier
Lashbase was founded in 2009 by Julie Butler,is a family owned,the most sucessful eyelash extensions supplier in the UK.They are the UK's most successful lash extensions brand,they stock everything a lash artist could ever want or need to succeed in their lash career.
The UK's No.1 Lash Brand,family owned and run,the best lash products.They are a multi-million-pound lash empire now and they are a fantastic community all over the world.
3.LondonLash
Website: https://www.londonlash.com/
Key Word :Eyelash Extensions Suppliers and vendor
London Lash started from 2014,and with over 10 years development,it has turned from a home based lash business into a HUGE family with more than 40 employees and 50 partners.
London Lash is the leading supplier of eyelash extension supplies,providing high quality professional eyelash extension products to technicians all over the world.They are well-known for providing the best quality products and have an excellent knowledge base to support lash stylists of all levels.
4.Nobel Lashes
Website: https://lashbase.co.uk/
Key Word : Eyelash Extensions Supplier
Noble Lashes are the eyelash extensions titans,renowned eyelash extensions suppliers for providing highest standards of eyelash extensions and care on the market.
They are a top-level award-winning company who is constantly giving back. They do eyelash extensions accessories,lashes for extensions and brow henna,lamination products.
5. lash dollsuk
Website: https://lashdollsuk.co.uk/
Key Word: Eyelash Extensions Suppliers
Lash Dolls UK is one of the UK's leading eyelash extension suppliers,was born in 2018 and over the years, they have become the high-end lash brand with a down-to-earth attitude.
You can have a satisfied eyelash journey by they improving the quality and consistency in their lash products, training courses and giving you day to day feedback and support when you need it.
6.Kalentin
Website: https://www.kalentin.co.uk/
Key Word: Eyelash Extensions Manufacturer
Kalentin is a long history eyelash extensions manufacturer started from Italy and have direct distributors across the UK,most European countries,Canada and India.They become a sustainable lash brand not only on eyelash extensions products,but tools & training courses with intergrity.
The above top 6 eyelash extensions manufacturers and supplies in UK are reliable,and if you want a good suppliers for long-term do,choose from them,they will not let you down.And believe with their best eyelash extensions and professional knowledge about eyelash extensions,your lash extensions business will be booming!