The Top 6 Eyelash Extensions Manufacturers and Vendors in Canada
If you are a lash technician,just get your certificate,and want to start your eyelash extensions business,you need a professional lash extensions manufacturer or vendor to offer you eyelash extensions and better is all of the related lash extensions products; If you have an eyelash business,need bulk eyelash extensions,you need a trustworthy eyelash extensions manufacturer or vendor can offer you best quality lashes at best price and best service; If you are a lash company in rebranding,searching for a new lash extension vendor; If you are a reputable beauty salon,shop want to extend your business scope of eyelash extensions,or you want to add a new manufacturer to share the risk of accidents,you also need a trustable and high quality eyelash extensions manufacturer. Here below are 6 top eyelash extensions manufacturers and vendors in Canada for your reference.
1.Elour Lashes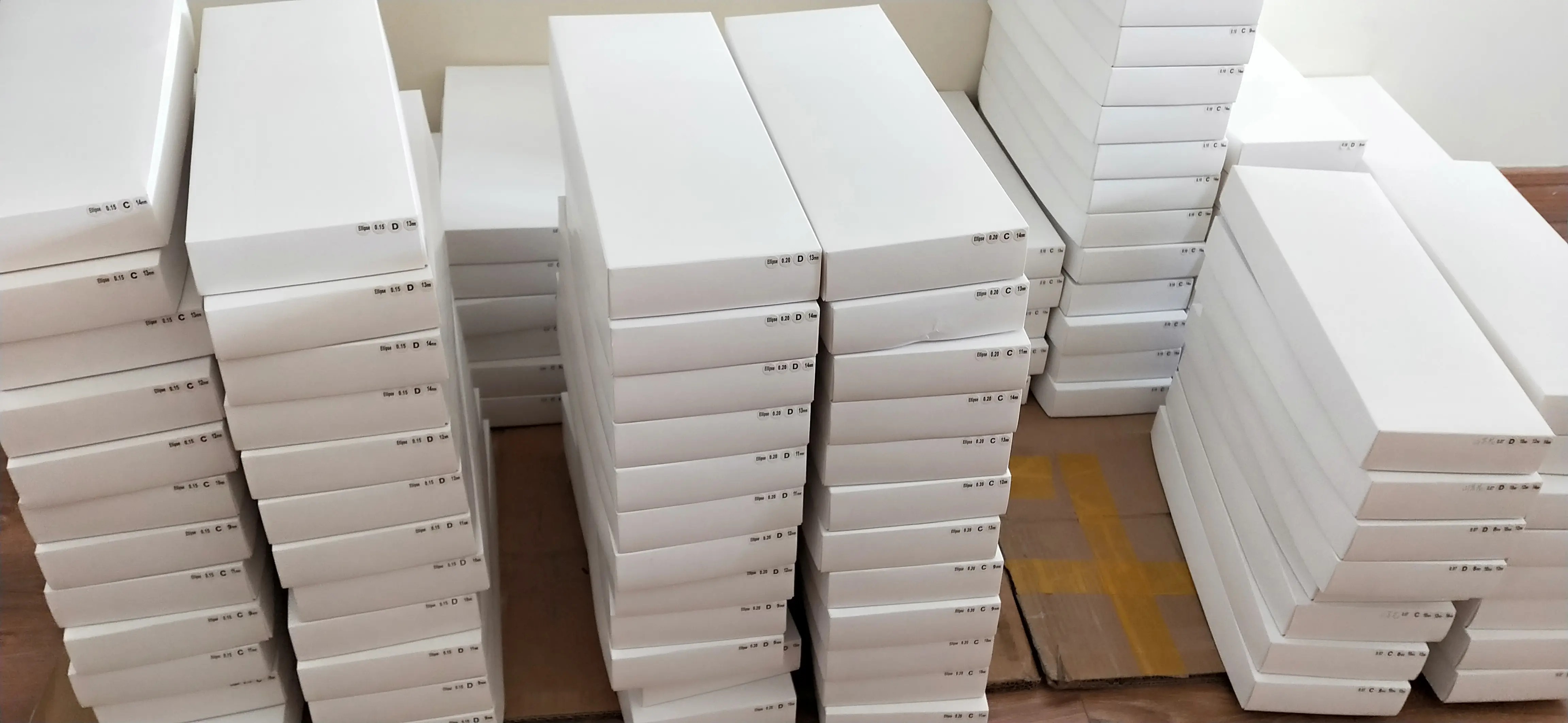 Website: https://www.elourlashes.com
Key Word :Eyelash Extensions Manufacturer and Eyelash Extensions Vendor
Founded in 2005,Elourlashes is one of the leading eyelash extensions manufacturers and lash extensions vendors in Canada with its high quality,reasonable price,fast delivery and best service.
They have a full range of high quality eyelash extensions and the related tools.And can satisfy all kinds of clients need with low MOQ,low price,best quality.They supply for more than 3000brands all over the world,are confident to give you a full branding service to assit your company growth.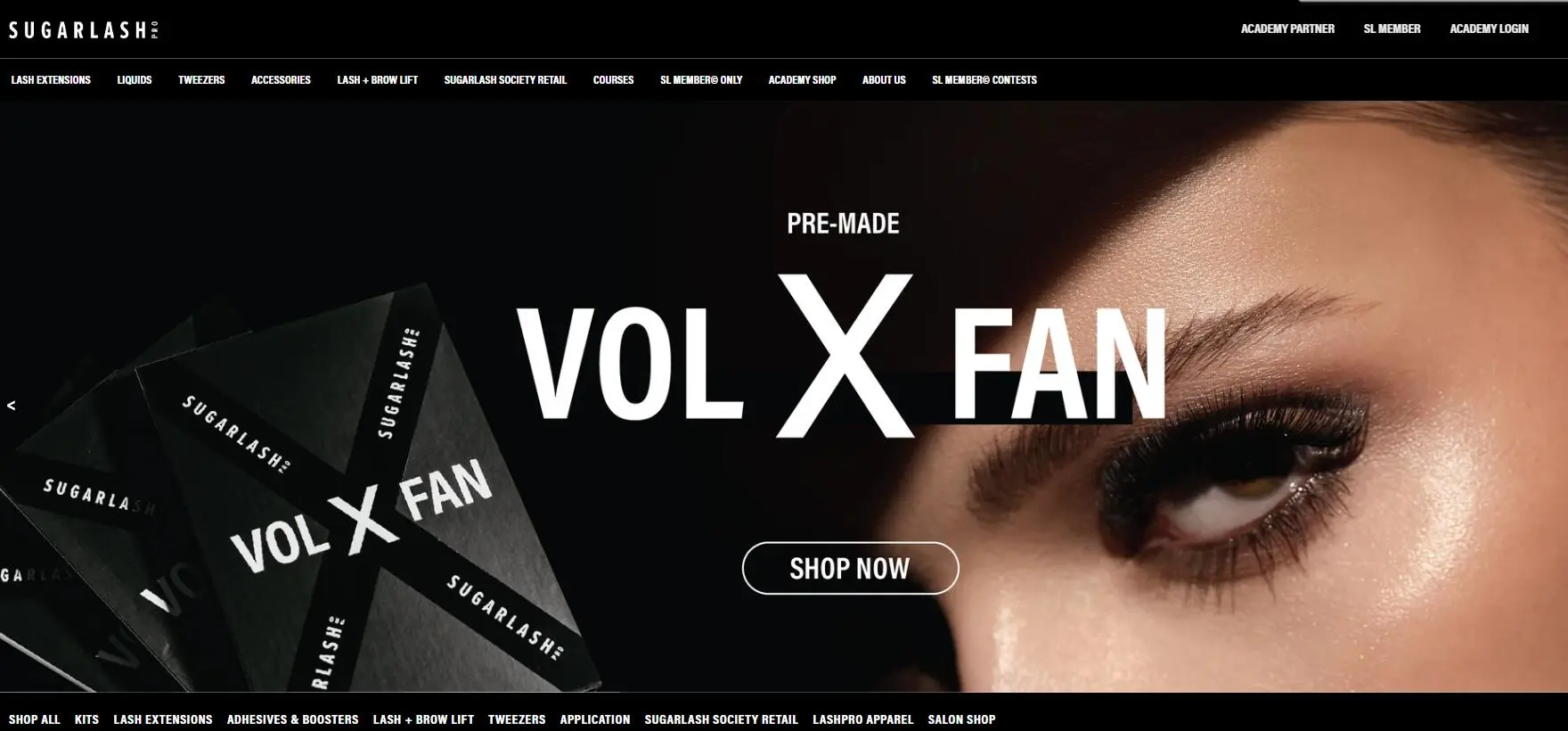 Website: https://sugarlashpro.com/
Key Words: Eyelash Extensions and Eyelash Extensions Kit Products Manufacturer
Sugarlash was born in 2015,is the leading professional eyelash extensions manufacturer and brand in Canada.The founder Courtney Buhler is one of the most recognized and respected authorizes in lash artistry and business development today. Today they sold more than 35 countries.
They mainly do eyelash extensions supplies,lash education,eyelash extensions kit products,retail and business development.
3.Cartel Lash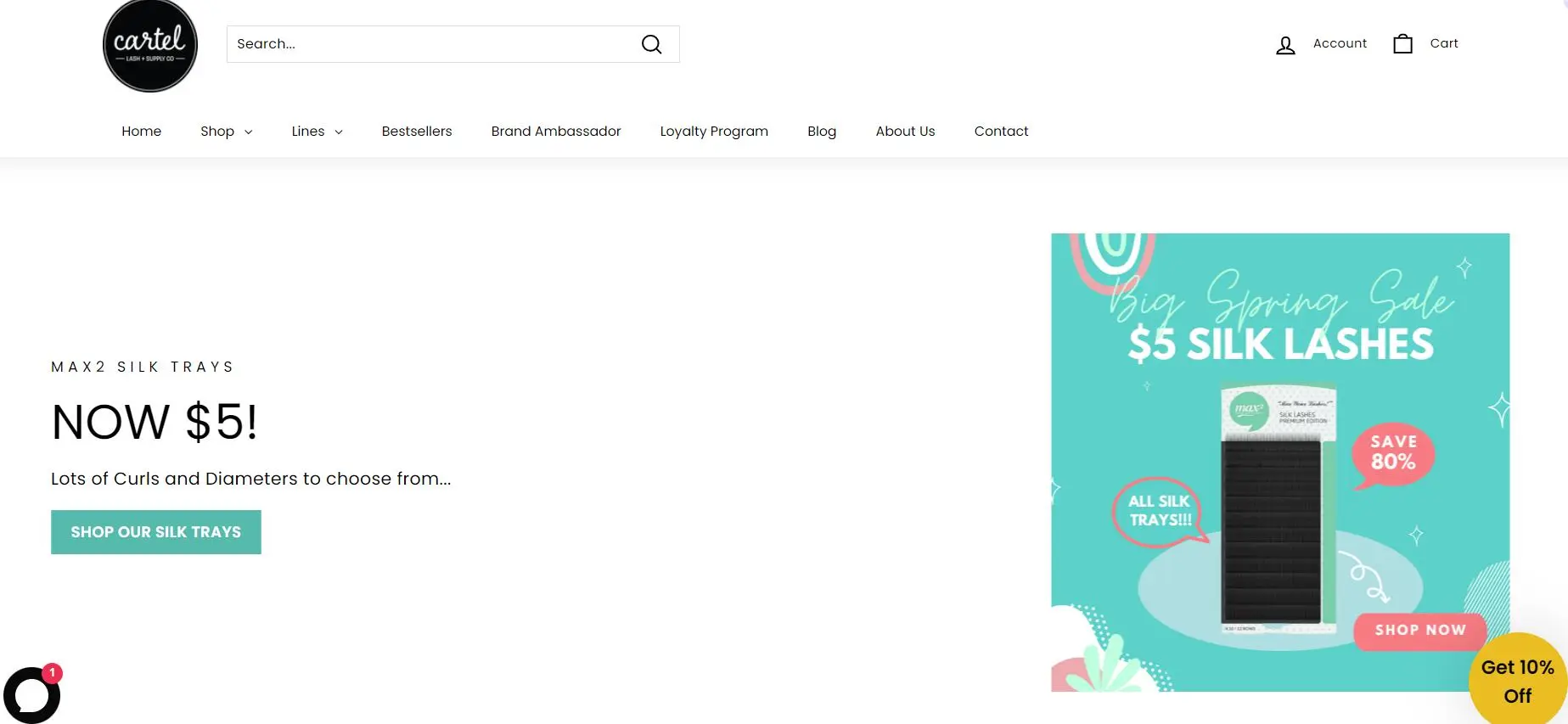 Website: https://cartellash.ca/
Key Words: Eyelash extensions manufacturer and vendor,well-known brands
Cartel Lash was a well-known eyelash extensions vendor in Canada,was born at the status of lash techs looking for the standard high quality eyelash extensions when eyelash extensions became more popular.
They mainly provide high quality eyelash extensions,accessories and tools for eyelash extensions and lash lifts and tints. They are the lash vendor imported well-known brands from Korea, the USA, and Europe, like Untamed Artistry, LashGod, LBLA, SugarLash, Borboleta, Max2Orginale, and more! It is easier way to shop for products online.
4.Outlash Extensions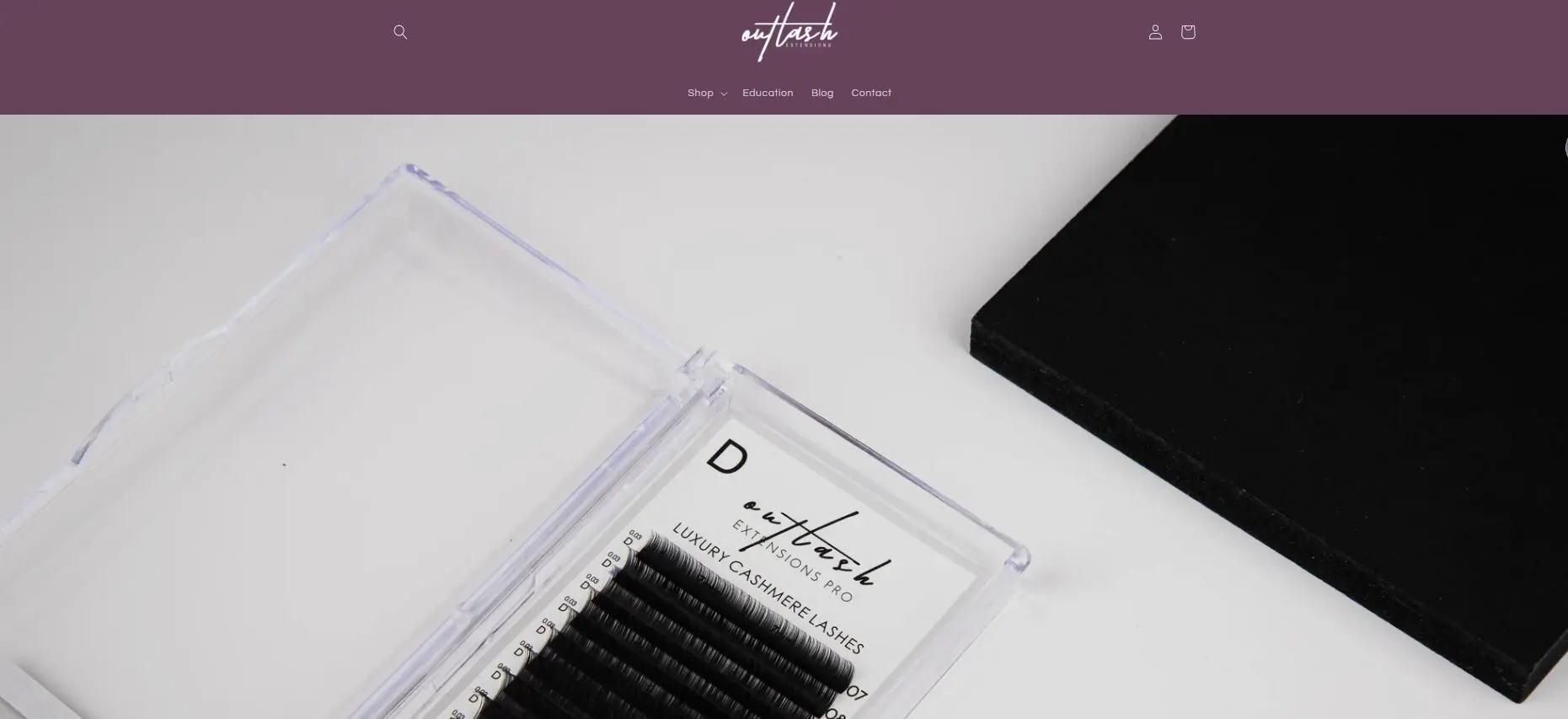 Website: https://outlashextensions.com/
Key Words:Eyelash extensions manufacturer and lash extensions vendor
Outlash Extensions was founded by highly-sought after,Jessica Lapuz in 2012.She is a 12 years eyelash extensions manufacturer and lash vendors in Canada.
They mainly supply for the high quality eyelash extensions products and the education of eyelash extensions application.And quality is their focal point,that made them go far.
5. LLBA Professional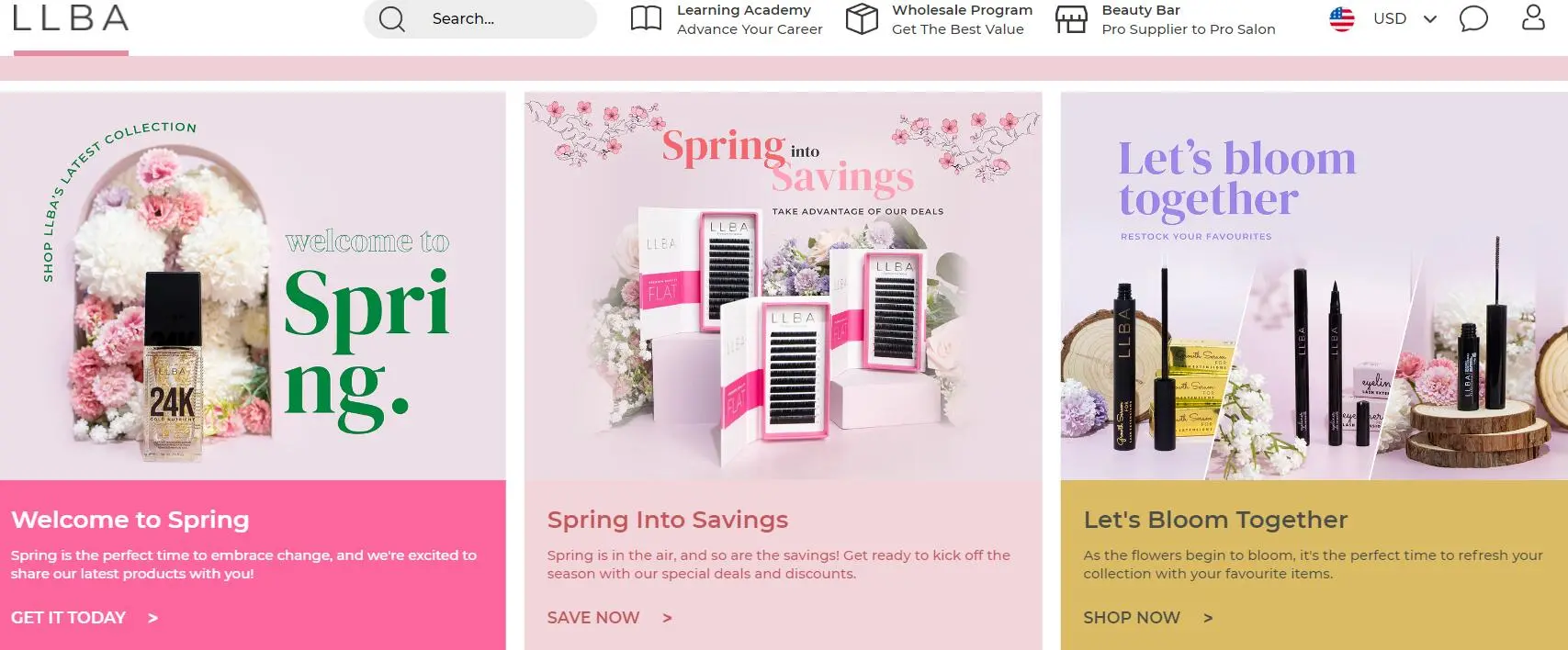 Website: https://llbaprofessional.com/
Key Words: Eyelash Extensions Manufacturer and Vendors
Established in 2016 by a lash technician, LLBA has rapidly grown from a one-person store into the best handmade lash extensions manufacturer,supplier and vendors in the US and Canada.And their team grew to more than 200members in 2020.They have been working with leading lash and liquid manufacturing companies, distributors, and industry experts to develop and diversify the range of products.They have become the most trusted brand for lash artists worldwide.
They provide professional customer service,do Lash,brow,wax,&micro-blading supplies,have over 100,000happy customers.
6. Lash God

Website: https://lashgod.ca/
Key Words: Eyelash Extensions Manufacturer and Lash Extensions Vendor
Founded in 2014,Lashgod has grown from a one-woman operation to over 35 employees eyelash extensions manufacturer and lash vendor now.They now have two locatations and five new lines of business.
They have gorgeous eyelash extensions from classic to extreme megavolume,you can get eyelash extensions and lash lift supplies from here.
The Conclusion:
Eyelash extensions have become more and more popular,they can add volume and length to the natural lashes,and make the eyes look younger,beautiful,alert and gorgeous and save time and effort to apply the lashes each day.So have a good eyelash extensions manufacturer or vendor becomes the most important,it can help your lash business grow.To have a good eyelash extensions manufacturer and vendor,need to consider from many aspects,the credit,the lashes products quality,the cost,the productive power,the delivery time,the customers service,etc.
The above 6 top eyelash extensions manufacturers and vendors Canada are the best ones comprehensively. You can refer to of them,hope it is helpful for your eyelashes business.