0.04mm volume cashmere velvet eyelash extensions
Item Name: 0.04mm volume cashmere velvet eyelash extensions
Curl: J,B,C,CC,D,DD,L,M curls
Length: 5-25mm
Thickness: 0.02,0.03,0.04,0.05,0.06,0.07,0.08mm
Package: Arcylic tray or customized magnetic boxes
Private Logo:Yes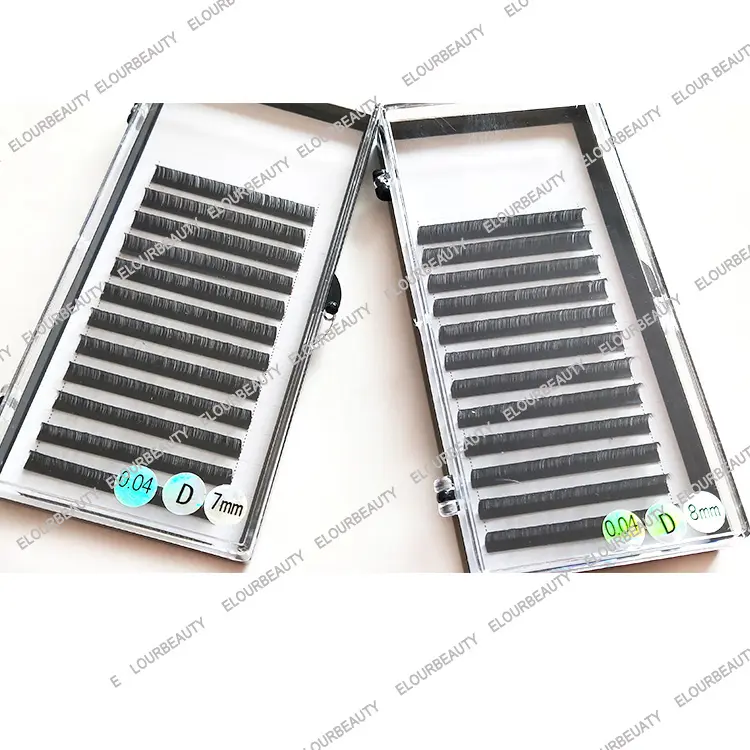 Here are 2 trays of the 0.04mm volume velvet eyelash extensions,they are in D curl 7mm one tray and 8mm the other tray.The legnth is short,and also we can do shortest 5mm and 6mm as need.They are packed in a black box clear cover,easy to see the lashes inside.Single lengths 12lines each tray,and also can do mixed lengths trays,16lines,20lines etc as need.the lash hairs are very soft,like velvet.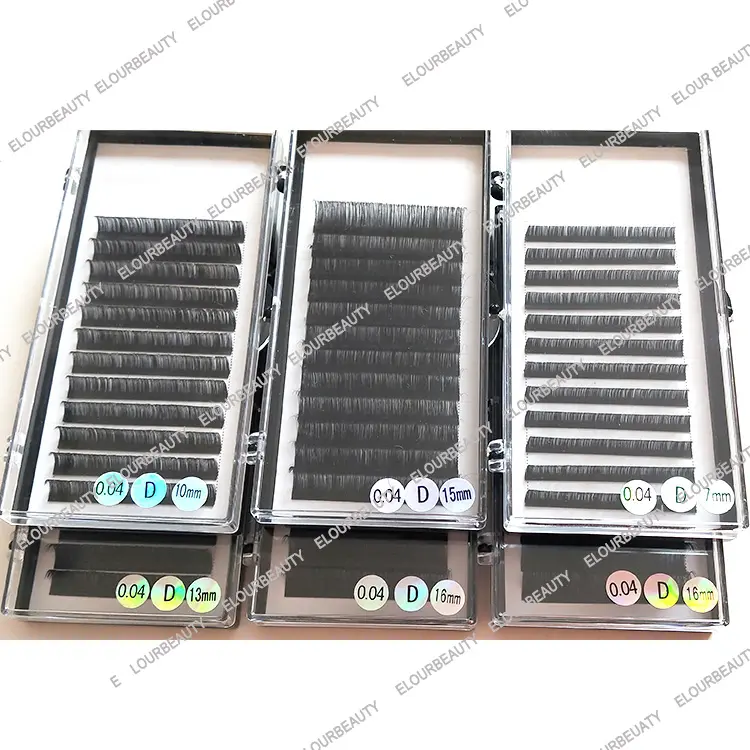 They are more trays os 0.04mm velvet cashmere volume lash extensions,single lashes each tray,volume thickness 0.04mm.The lashes are made in the cashmere hairs,so soft,light weight,very comfortable after grafting.Our eyelash extensions are with long lasting curl,can last more than 1 year.They are easy to take from the lash strips,and foiled background cards easy to stick and ick.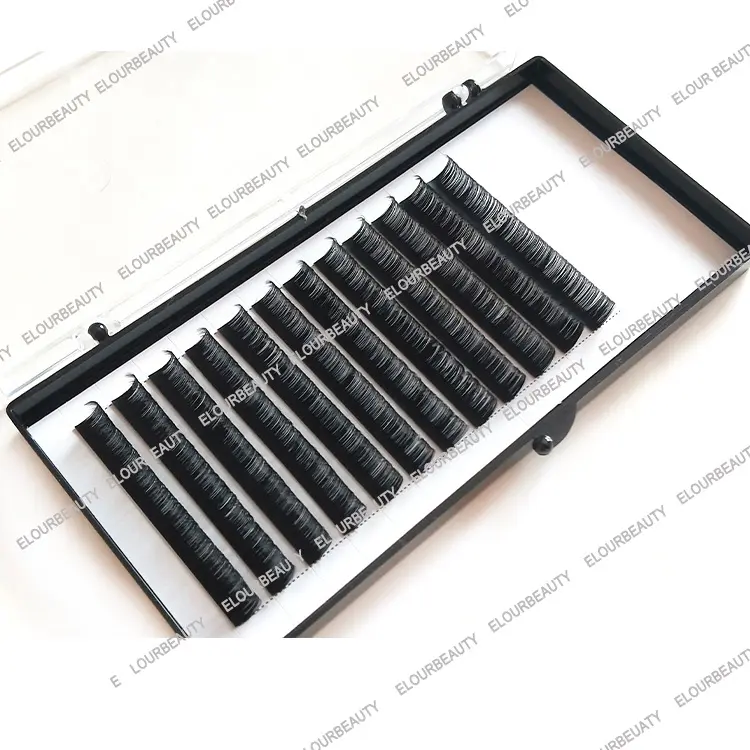 This lash tray is in 0.04mm D curl,velvet cashmere lash hairs,matte black color,100%handmade,super soft,light weight.Give natural volume looking after grafting on eyes.
The related eyelash extensions tools:

We have almost all of the eyelash extensions tools and accessories,and they are in high quality,low price.Almost all of them can do private label logo.You can do one stop shop here,save your time.
Our eyelash extensions are made with the best materials,soft,light weight,with natural look and feel.They are made 100% handmade,with stable curl,made with the professional physical high temperature technology,the curvature can maintain better and not loose curl.The foil backing paper,remove easily from the tape,no paper scrapes on the lash extensions pads.Less sticky strip makes is is easy to remove the lashes,no residual,no stick,no kink.

If you need good quality eyelash extensions,our 0.04mm volume cashmere velvet lash extensions are a very good choice.We are the professional lash extensions manufacturer,you can get primary resources.