10D 20D colored DIY cluster eyelash extensions
The product name: 10D,20D DIY Eyelash Extensions
The curl: C,D
The thickness: 0.10mm
The length : 8,10,12,14mm
The product size: 11.6*6.5*1.5cm
The Specifications:10trays per box
The weight: about 20gram per one tray
The materials: Korean PBT fibers
The Package size: 33.5*12.5*3.5cm
The characteristic: Long lasting curl more than 1 year,super soft,heat bonded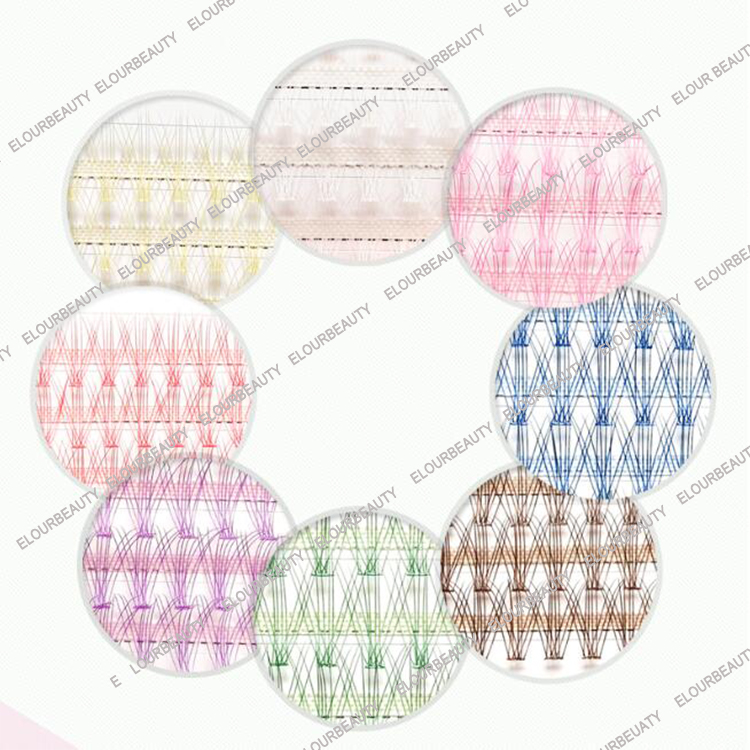 There are 8different colors of the 10D DIY colored cluster eyelash extensions,yellow,white,pink,blue,brown,green,purple and red.These DIY lashes are heat bonded with 100% handmade,and are 10hairs each cluster,soft hairs and light weight.Different colours for choices,give you different beauties looking.Very good choice for Halloween or party or any celebratings.No need to go to the salon,but you can have your own beauty at home.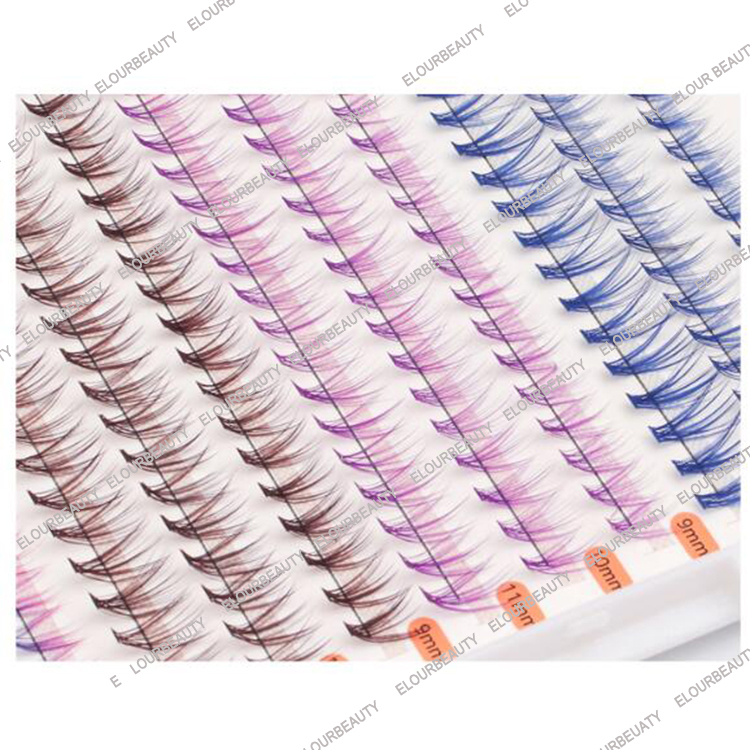 This is the 20D different colors DIY cluster eyelash extensions,there are blue,purple,brown,purple with blue,in different lengths,each color has 3 lengths,when use,you can use the different lengths from inner to outer,give the natural eye cat looking.The C curl or D curl can do as like.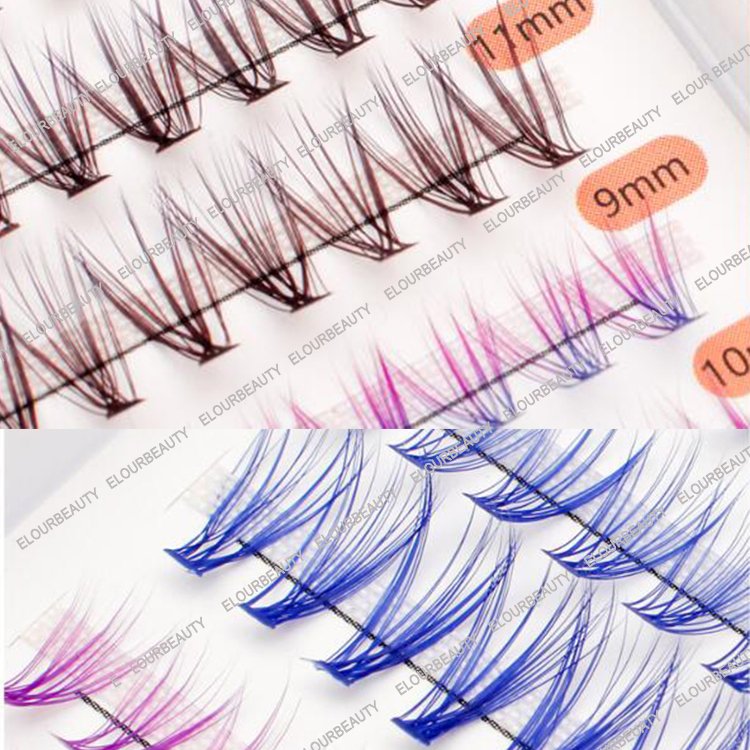 Here are the showings of the 20D colored DIY cluster lash extensions from different angels,you can see them clearly.