DIY at home lash extensions kit
The product name: DIY at home lash extensions kit

The curl: C,D curl or customized
The thickness: 0.07mm,0.10mm
The length : 8mm,10mm,12mm,14mm,16mm
The product size: In ribbon about 20-25segments each
The materials: Korean PBT fibers
The package: In ribbons,in lash tray boxes,in paper boxes,segments,as customized
The characteristic: When use,cut how many segments as need,do DIY at home,easy to use,last 3-7days or more.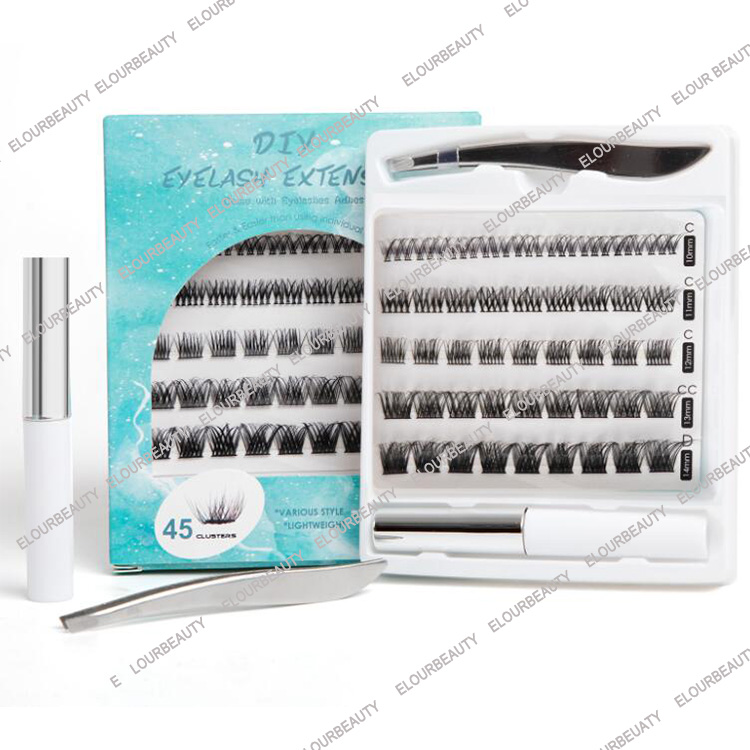 This is the DIY lash extensions kit with a beautiful box.The DIY lash extension kit total is 45pcs segments, include 5 different kinds of DIY segmented lashes,the length is not same.So when you use,you can choose different lash styles in different lengths or same lash styles in different lengths to make different lash shapes.And this DIY lash extension kit is also with one lash glue and one lash tweezer,that is very convenient to use.And the this kit pack is not big,convenient to take.There is a package box outside to protect the lashes,and also can do private logo label custom boxes as need.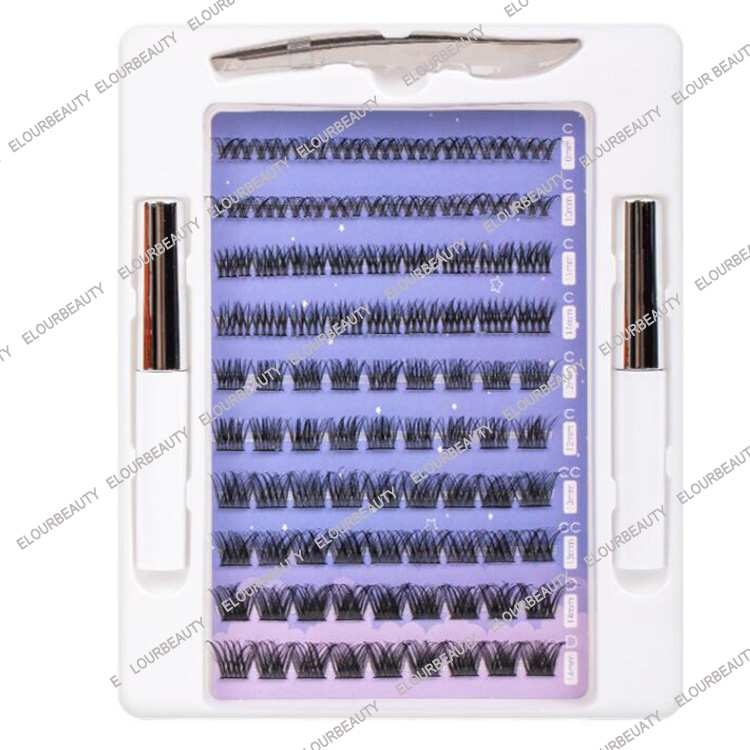 This DIY lash extensions kit is the L size,with 10lines segments lashes,5 different pre cut lashes in 5 different lengths.The lash styles are have thin ones,natural styles,longer thick styles,more choices in one kit,you can use different kind at different occassions.And this L kit is with 2 lash adhesives,so is enough for this kit use.And with a lash applicator,convenient for the DIY segmented lashes wearing.Also outside can do private logo package boxes.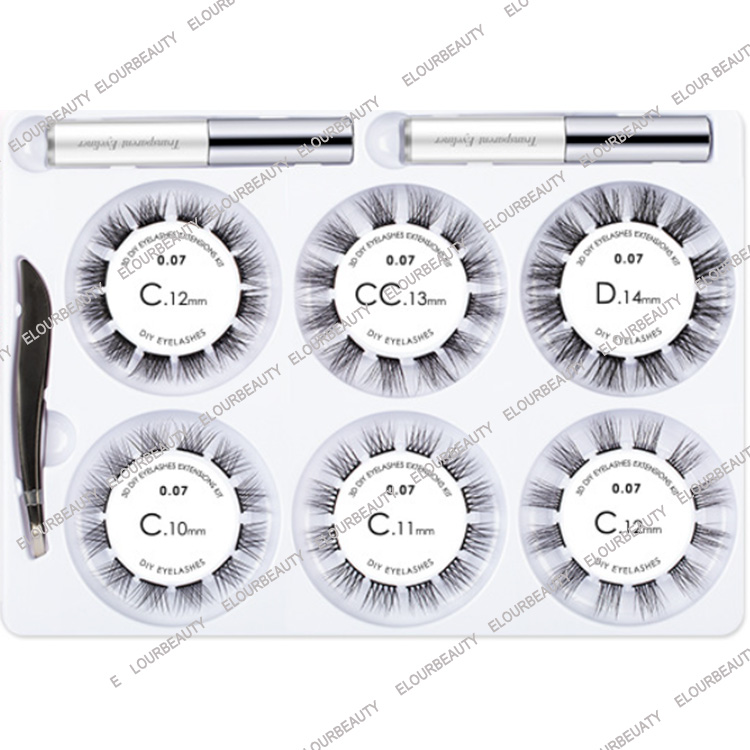 This is another kind DIY lash extensions kit.This kit is very convenient to use,too.This kit the lashes packed in circle trays,6 circle trays are with different lash styles,in different curl and different lengths,more choices for you.This kit has volume styles,natural styles,and thinner styles to satisfy more requirements.We choose the most used lengths 10mm,11mm,12mm,13mm and 14mm.The lash band is soft,easy to use,and remove,can reusable also can last for several days.
We have different kinds of DIY lash extensions kit for you choices,and all of them can do your private label package boxes.
The DIY lash extensions are really popular from 2021,and still hot now and still have big demands.If you want to do your own lash business,this DIY lash extensions are the most recommended lashes.Due to the COVID affect,persons go outside less,and also have less money on the makeup,this DIY lash extensions are not expensive,and can be reusable,and they no need to make eyelashes in the salons,but can have different lash beauties at home,less cost,less time.And when you do the DIY lash extensions,do the kit will be more conveient for your buyers to use.So kit will be more likes.