2023 clear band DIY cluster air lashes
This kind of false eyelashes are with transparent line,so soft,light,flexible,and easy to use.The lash hairs are natural and thin,and soft,light weight that when you wearing them,you even cant feel them,just like air,lightweight at all.The lashes are strip lashes,and they can cut into clusters,if you do not like wear strip lashes,to try the DIY clusters,you can wear 2cluster,3 or or 5clusters as your eye shape and as the shape you want to make.One same lash but will give you many different beautiful lookings.This kind of air lash that can do DIY,it is the 2023 new lashes,and will become the popular fashion.You are worthy to have a try.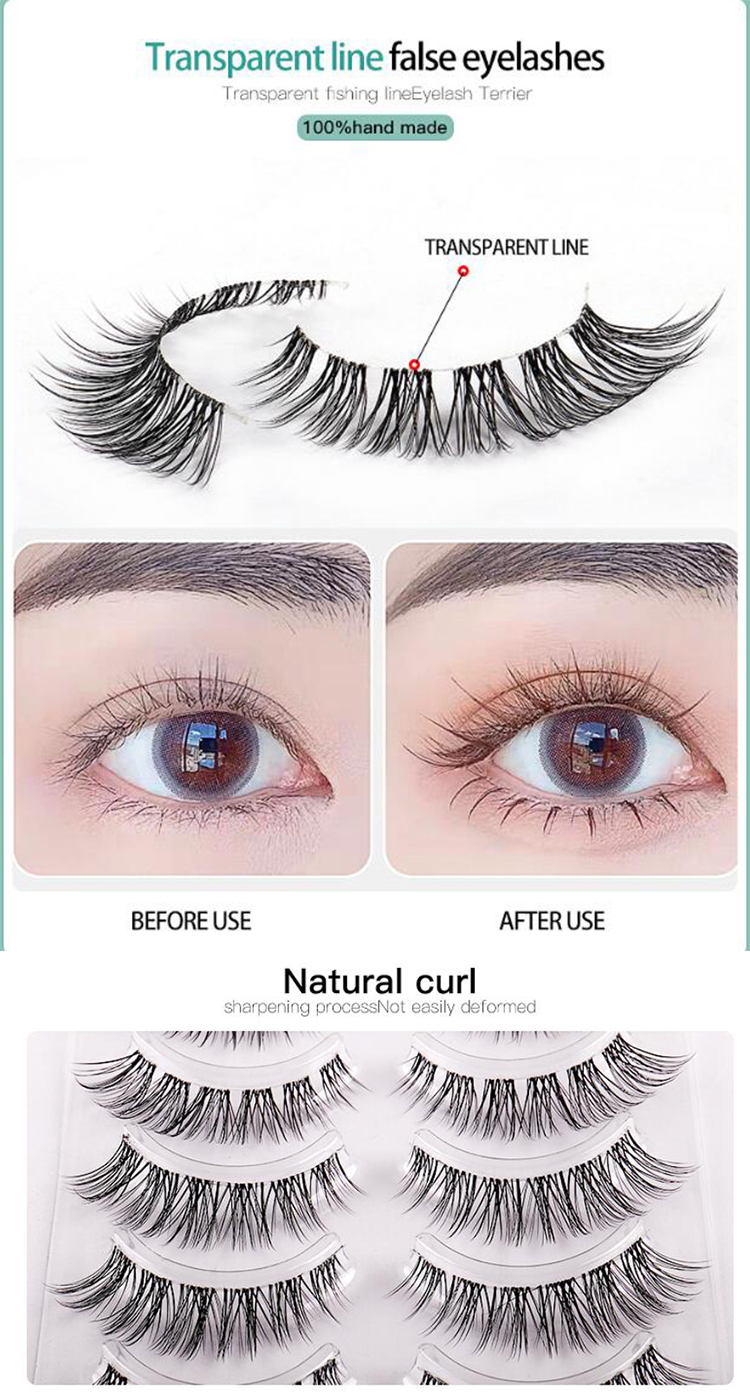 This kind of lash style is with transparent band and natural curl,this is cat eye shape,natural curl and natural looking as the natural eyelashes shape.After using the lash,the eye become bigger and clearer.And this lash style is made with 6 clusters,so it can be cutter into 6 segments if you want to do DIY lashes.The 5pairs pack is volume,it give you more choices,use for strip lashes,DIY lashes in different shapes,etc as you like.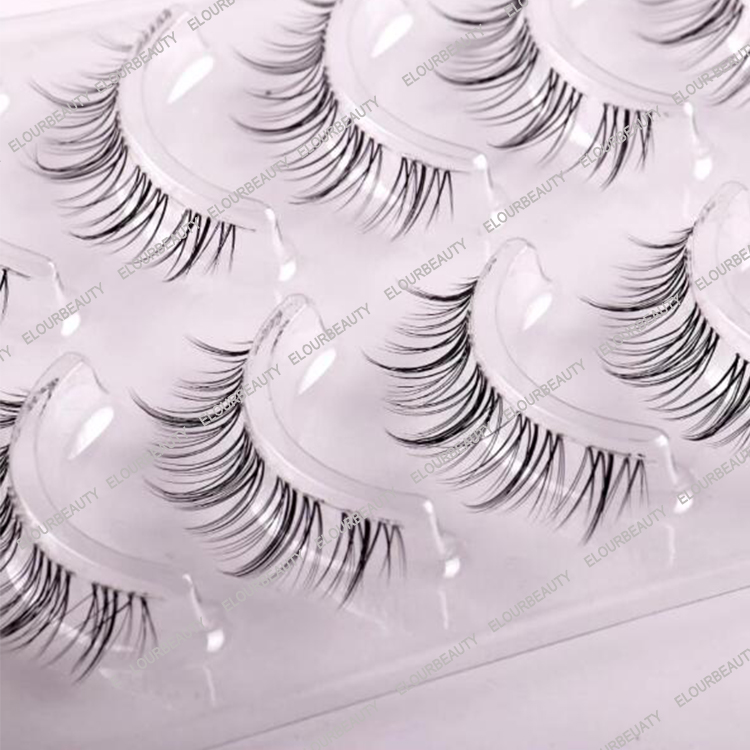 This lash style is with transparent band,short hairs at 2 sides and long hairs in middle,there are 5 clusters in each piece,can be used for strip full lashes,also can cut into clusters for DIY lashes.And the lashes can be reused,comfortable wearing.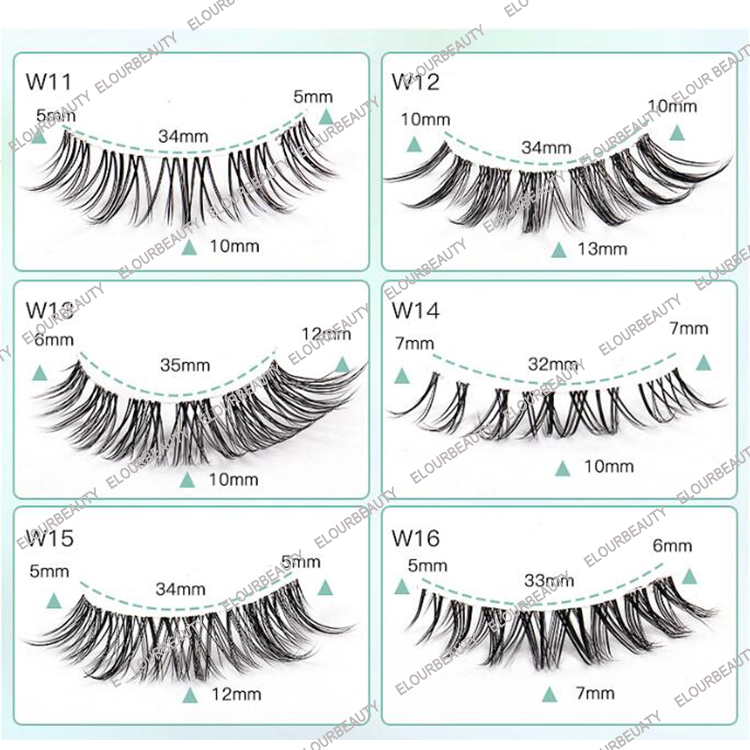 There are some styles of the transparent band strip eyelashes,all of them are with soft light weight hairs,and natural curl,can be cutted into clusters for the DIY lashes use.The lash hairs are not long,natural looking.These different styles also can combined to use,to make speical different eyelashes shape.
These eyelashes are the air lashes,2023 newest eyelashes, they are made of highquality material, soft, comfortable and breathable.If you want to start your lash business,these lashes are really a good choice.The advantages of these lashes are:
They are PBT fibers lashes,so light,soft,and can be reused.The most important is this kind of lashes are not expensive,and are reusable,so very good to use.

2.These air lashes are with transparent bands and can be used as strip lashes also can be cutted into clusters for DIY lashes for different uses,so convenient.

3.This kind of lashes are new and really hot now,so they will be the new popular in 2023,will be easy to take in the market.

If you are beauty salon,also need new lashes to attract more customers,these new air lashes will give your customers new choices,they will really like.