Best diy lash extensions with glue at home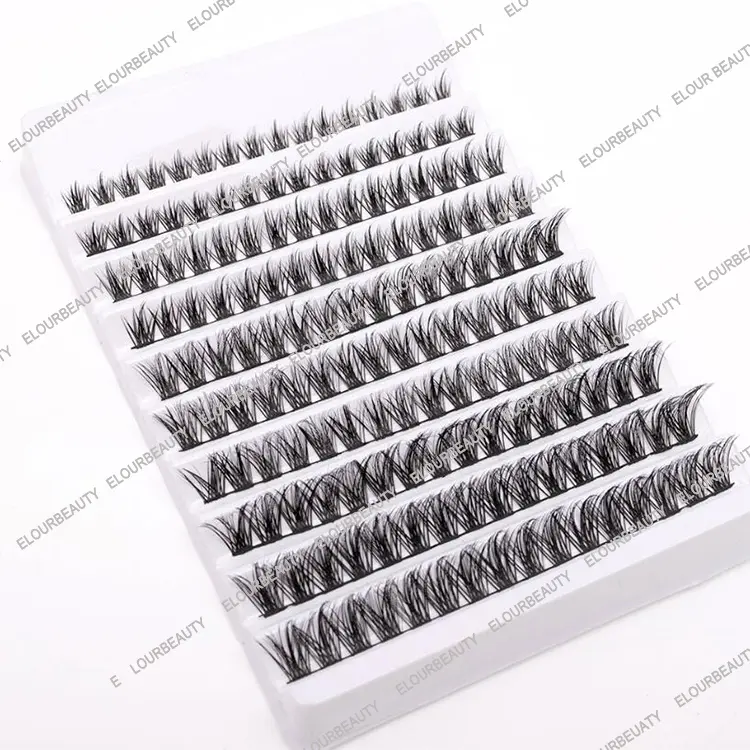 The DIY lash extensions packed in lash tray,10lines each tray,each line is 16clusters,and the tray can do mixed DIY lash styles and also mixed lengths as need.Is a big volume lash tray,can wear many times at home beauty,convenient to use,and save money.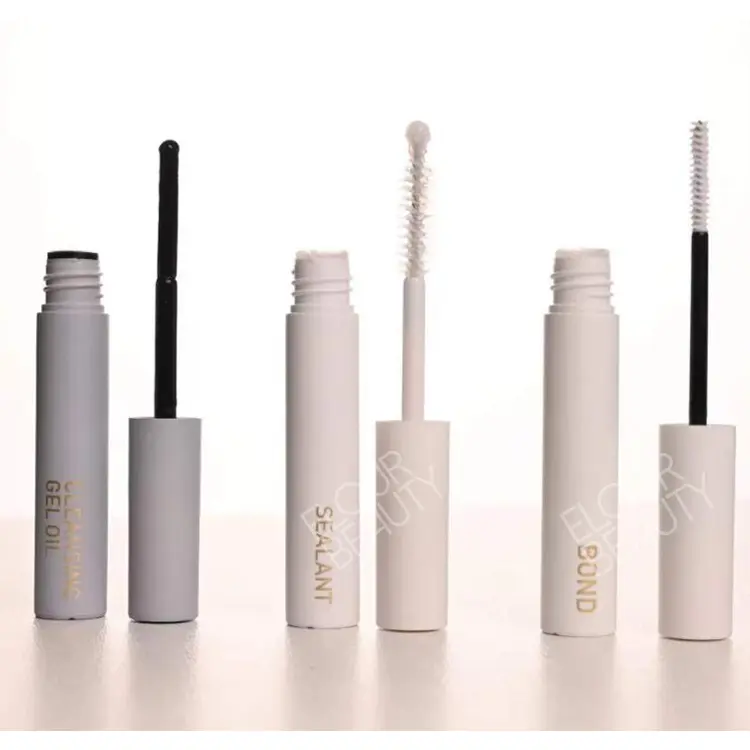 These are the DIY lash extensions use glue,bond,sealant,and gel oil remover.Have these 3 bottles and the DIY lash extensions pack,you can have your home beauty easily.They are the best DIY lash extensions bond,selant and remover,the lashes can reused for 5-7times.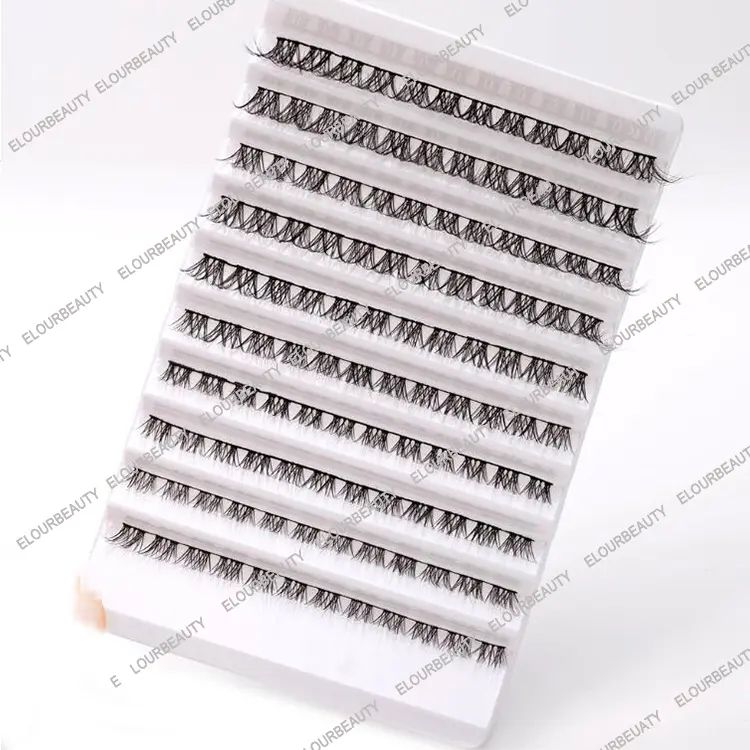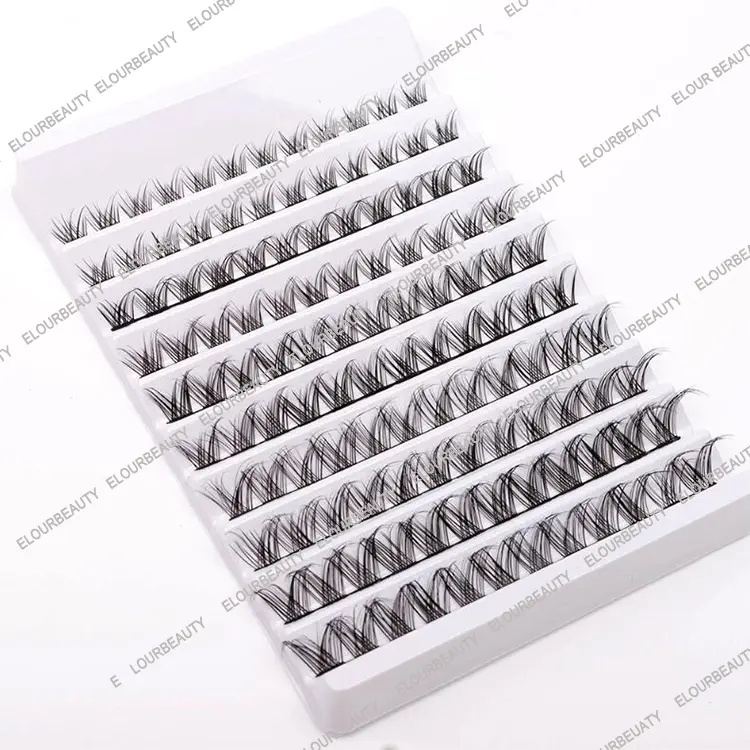 They are the other 2 different styles of the best DIY eyelash extensions,both these 2styles are 12clusters one line,and 10lines each package.When use,only cut the how many clusters you need,and use our DIY lash extensions bond and sealant,a minute you can have very beautiful eyes.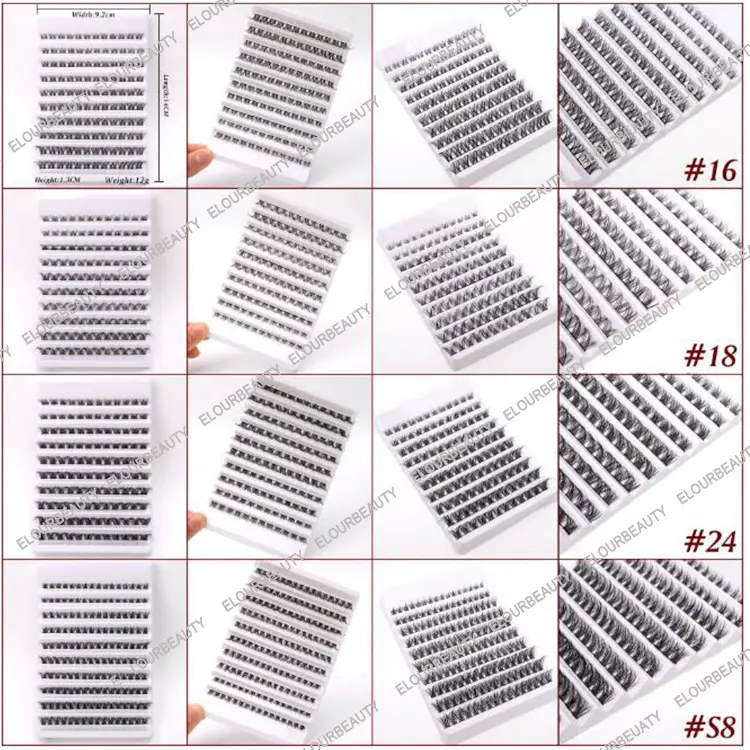 Here are some styles of best DIY eyelash extensions,all of them can wear with our DIY lash bond,sealant and remover.Easy to use,and reusable for more than 5-7wearings.The lashes materials are soft,light weight,the lash bands are soft,comfortable wearing.Can have your own eyelash extensions at your home,no need to go salon,saving much cost.And we are the DIY eyelash extensions lash factory and direct manufacturer,so our price is very reasonable,quality guaranteed.
And all of these DIY eyelash extensions can do your logo package boxes,we do free design,different kinds of package boxes.And the lash bond,sealant,also remover,all can print customer logo,and do private label package boxes as need.
If you need the DIY eyelash extensions applicator,tweezers,we also have different kinds for your choice.Easy to use for the DIY lashes.
We always do the best way shipping,safe and save your shipping cost.We can choose the shipping way to help customs clearance,very convient for you.
We do almost all kinds of the DIY eyelash extensions styles and related products,you can get one-stop shop service here,saving your time and also cost.
FAQs for diy lash extensions with glue at home:
1.What are DIY lash extensions with glue?
DIY lash extensions with glue refer to the process of applying individual lash extensions at home using lash adhesive.
It involves placing individual lash extensions on your natural lashes to enhance their length and volume.
2.Is it safe to do DIY lash extensions with glue at home?
DIY lash extensions with glue can be safe when done correctly and with proper care. However, it's essential to follow
the instructions carefully, use the right products, and maintain good hygiene during the application process.
3.What type of glue should I use for DIY lash extensions at home?
Use a lash adhesive that is specifically designed for individual lash extensions and is safe for home use. Look for

latex-free and formaldehyde-free options, as these are generally more suitable for sensitive eyes.
4.How do I apply DIY lash extensions with glue at home?
Start by cleaning your natural lashes to remove any makeup or oils. Using tweezers, pick up an individual lash extension
and dip the base into the adhesive. Carefully place the extension onto your natural lash, close to the lash line. Repeat the
process for desired volume and length.
5.How long do DIY lash extensions with glue last?
The longevity of DIY lash extensions can vary based on individual lash growth and proper aftercare. On average, they

can last between 2 to 4 weeks before requiring a touch-up or removal.
6.Can I wear makeup with DIY lash extensions?
Yes, you can wear makeup with DIY lash extensions, but it's essential to avoid oil-based products on and around the

lashes, as they can weaken the adhesive bond.
7.How do I remove DIY lash extensions with glue at home?
DIY lash extensions can be gently removed using a specialized lash extension remover or oil-free makeup remover.

Be cautious not to pull or tug on your natural lashes during the removal process.
8.Are DIY lash extensions with glue suitable for beginners?
DIY lash extensions with glue can be challenging for beginners, as the application requires precision and patience.

It's recommended to practice on a lash strip or seek professional guidance before attempting it on yourself.
9.Can I reuse the individual lash extensions?
Individual lash extensions are typically not designed to be reusable. They are intended for one-time use only, and

attempting to reuse them may lead to inconsistent results and a risk of eye irritation.