Best waterproof diy lash extensions kit near me
DIY lash extensions are the most popular and hot selling lashes in the market now,and in order to satisfy different needs for the DIY lashes,we make different kinds of DIY lash extensions kit.The kit include the DIY lash extensions,can do 1pair,2pairs,3pairs,4pairs,5pairs etc,bond,sealant,and remover,the lash tweezer.And all of them can do your own logo.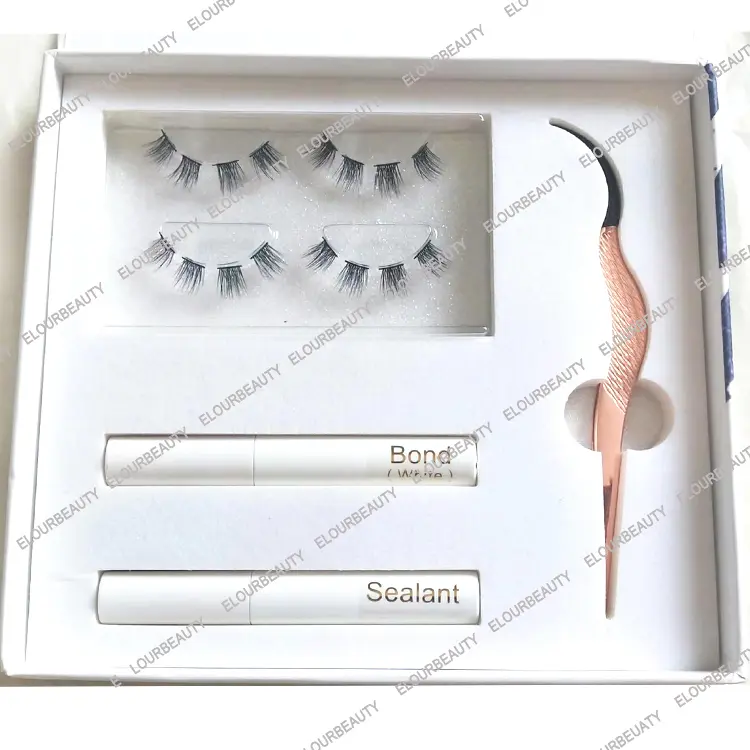 This DIY lash extensions kit is waterproof.This DIY lash extension kit include 2pairs of DIY lashes,1 bottle of bond,1 bottle of sealant and 1 lash applicator,the outside is a luxury magnetic box.Our DIY lash extensions kit is waterproof,they are near me and near you,you need,will ship to you soon,our DIY lashes are reusable,and our bond and sealant is also strong wearing,they are waterproof,no worry for washing,shower,the lashes can reusable for 5-7wearings,and our lash applictator is conveient to wear for the DIY lashes.This DIY lash extensions kit,no matter the lashes,the bond,selant or the tweezer,all are the good choiced ones,can satisfy all high quality requirement need.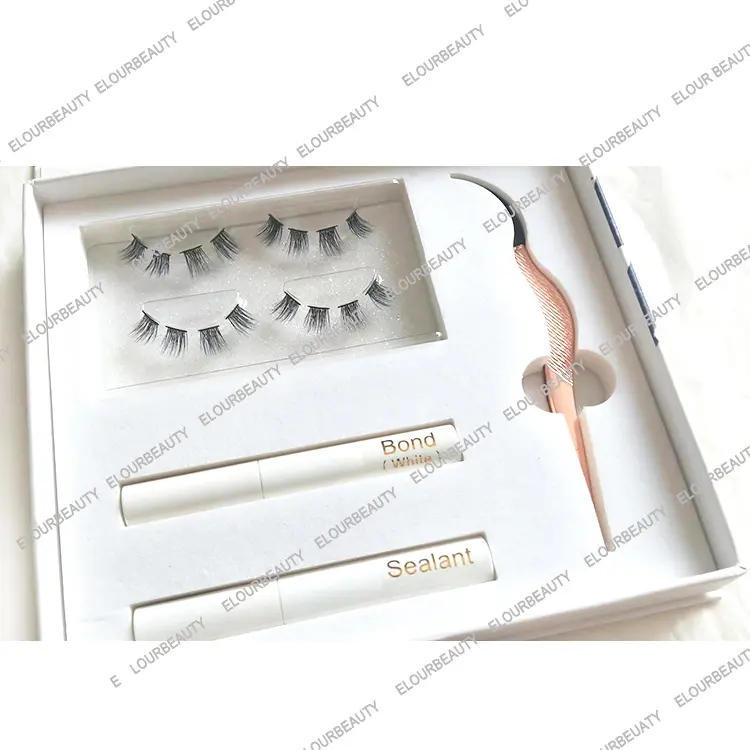 For your DIY lash extensions business,better do all the related DIY lashes products.After order the DIY lashes,it needs the lash bond,sealant to wear the lashes,and when wear the DIY lashes,it aso needs the lash applicator to help easy wearing,so it is very necessary to do all related products,that can increase your selling.

We do all of the DIY lash extensions related products,many different lash styles,the bond,sealant,remover,the lash tweezer,also the curler,the scissor,different kinds of package boxes.They can do in kit also can do separately,and all of them can print your logo,do your own brand,we do free design.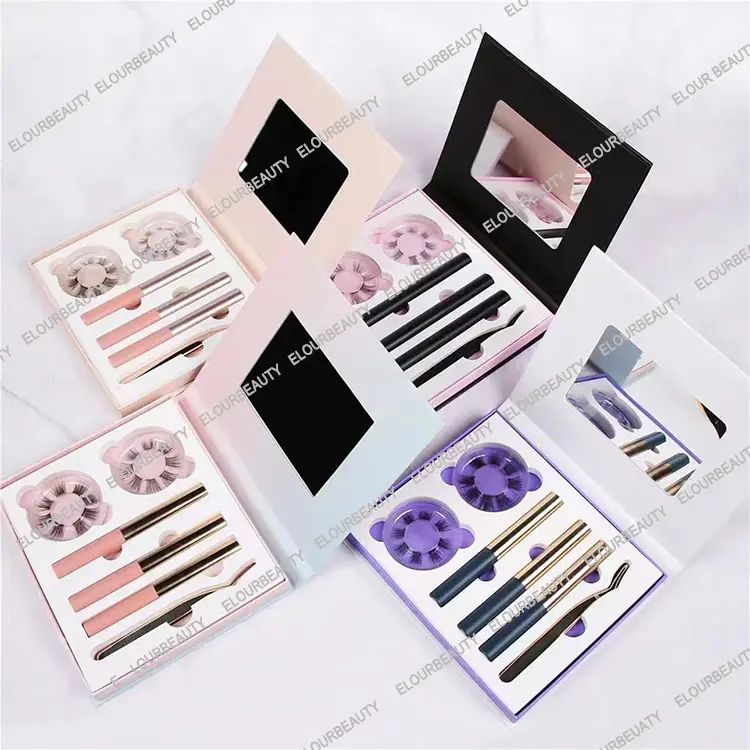 These are the DIY lash extensions kit,the package boxes are our stock boxes,with mirror inside,and the outside can print with your logo,so the boxes have no MOQ,can do any quantity as need,much lower price.4 different colors choices.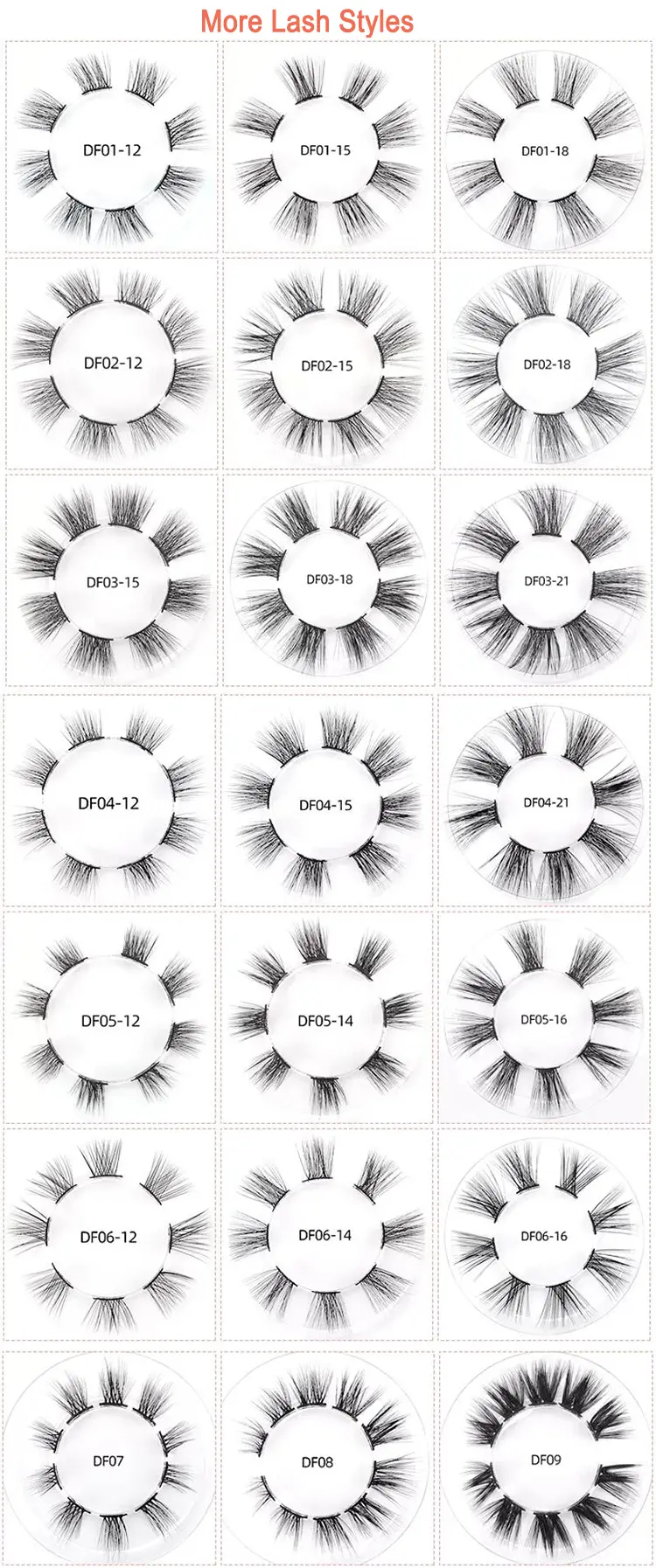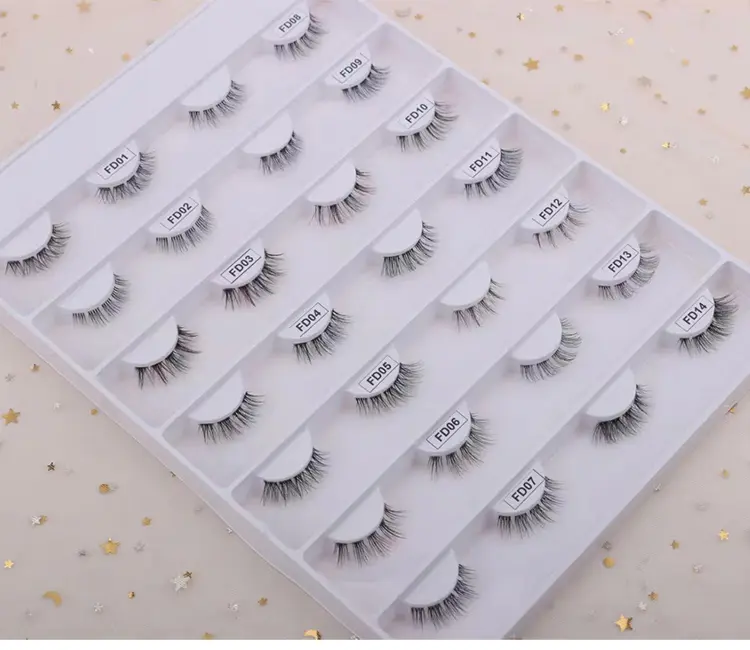 There are many different lash styles for the DIY lashes.These lashes can do different lengths from 8mm to 18mm as need,and can do C curl D curl as need.They can do invisible clear band or black cotton band.
We are the 18years eyelashes manufacturer and factory,you can get primary source of goods,having an absolute price advantage.All of the DIY lashes,the bond,sealant,remover,the tweezer,the package boxes,can be customized.And the process of customized is not complex,
kindly let me know the kind of lashes you want,the lash band,the curl,the length you want,and we will do as you need.Usually we will make you a sample firstly,you can check if that is you need,if not will ajust the samples;if that is you need,then will make the bulk order as the sample.
And if you have your own lash photo,kindly show me,that will be easy for us to make the sample you want.You can contact me by email: info@elourlashes.com or whatsapp: 0086-15964911928,will reply your questions soon.
And for the shipment,we have different way,fast way,slower way,air or sea,both can use as you want.And for big packages,maybe need you to assist for the customs clearance,and if need us to provide the related documents,will fully assit.
And if you need to inspect the lashes,can ask a thirty party or your agent come to our factory to inspect our DIY lashes kit.If you do not do inspect in our factory,you can try our samples firstly and for the bulk order,we will do quality same as samples.And if any problem about quality,kindly let us know within 7days after you received the packages,we will handle for you. We will be responsible for all of our lashes and lashes products.We are near you,you are near me.
FAQs for the diy lash extensions kit:
1.What is a DIY lash extensions kit?
A DIY lash extensions kit is a package that includes the necessary tools and materials for applying
individual eyelash extensions at home.
2.What's included in the DIY lash extensions kit?
Kits may vary, but typically they include individual lashes, adhesive, tweezers, lash remover, and
sometimes other tools like lash spoolies or application guides.
3.Are DIY lash extensions safe?
When used properly and with caution, DIY lash extensions can be safe. It's important to carefully
follow the instructions and take necessary precautions to avoid any irritation or damage to your
natural lashes.
4.Can I apply lash extensions by myself?
Yes, the DIY kits are designed for self-application. However, it might take practice to achieve a
professional look.
5.How long do DIY lash extensions last?
DIY lash extensions can last anywhere from a few days to a couple of weeks, depending on the
quality of the adhesive and your care routine.
6.Can I reuse the lashes?
Some kits offer reusable lashes, but it depends on the type and quality of lashes. Single-use
lashes are more common in DIY kits.
7.Do I need any prior experience to use the kit?
While prior experience can be helpful, many kits are designed for beginners. Clear instructions
are usually provided.
8.Can I shower or swim with DIY lash extensions?
It's recommended to avoid excessive moisture for the first 24-48 hours after application. After
that, you can shower and swim, but prolonged exposure to water may affect the longevity of
the extensions.
9.How do I remove the lash extensions?
DIY kits usually include a lash remover. Carefully follow the instructions to avoid damaging
your natural lashes.
10.What if I experience irritation or allergic reactions?
If you experience irritation, redness, or swelling, remove the lash extensions immediately and
discontinue use. Consult a doctor if the symptoms persist.
11.Can I wear makeup with DIY lash extensions?
Yes, you can wear makeup, but be cautious when removing makeup around the eye area to
avoid damaging the extensions.