DIY lash extensions kit south africa
Item Name: DIY lash extension kit
Contains: 45pcs lash extensions,1 lash applicator,1 lash glue
Package: Private label package,customized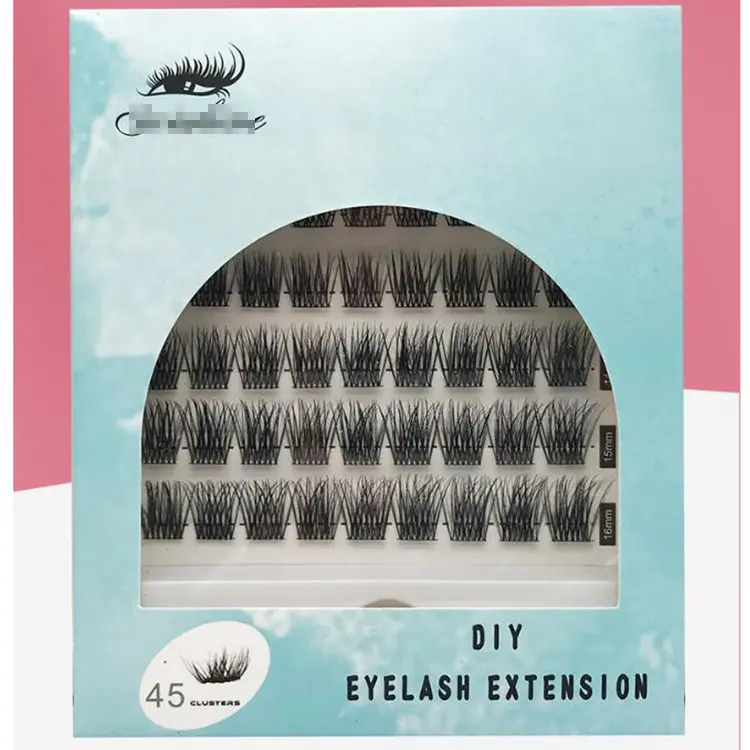 This is the DIY eyelash extensions with private logo package box,it is the paper box,with a big window at front,so easy to see the inside DIY lash extensions.They are easy to use,take one by one,as the quantity you need,then put glue on the lash band,to apply on the lashes,different lengths for use.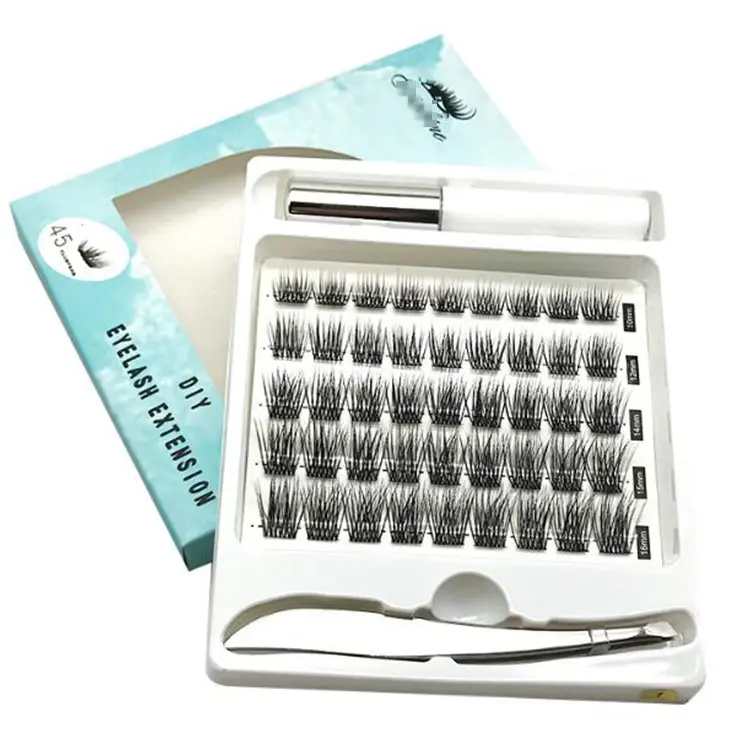 The inside of the DIY lash extensions,one glue,one tweezer and 5 rows DIY lash extensions with different lengths.This DIY lash pack is with one kind of lash extensions and also can do mixed styles as like.This kind of DIY lash extensions kit is very liked,hot selling,popular in South Africa.South Africa beauties like them for their easiest way applying,the natural beautiful looking,good quality.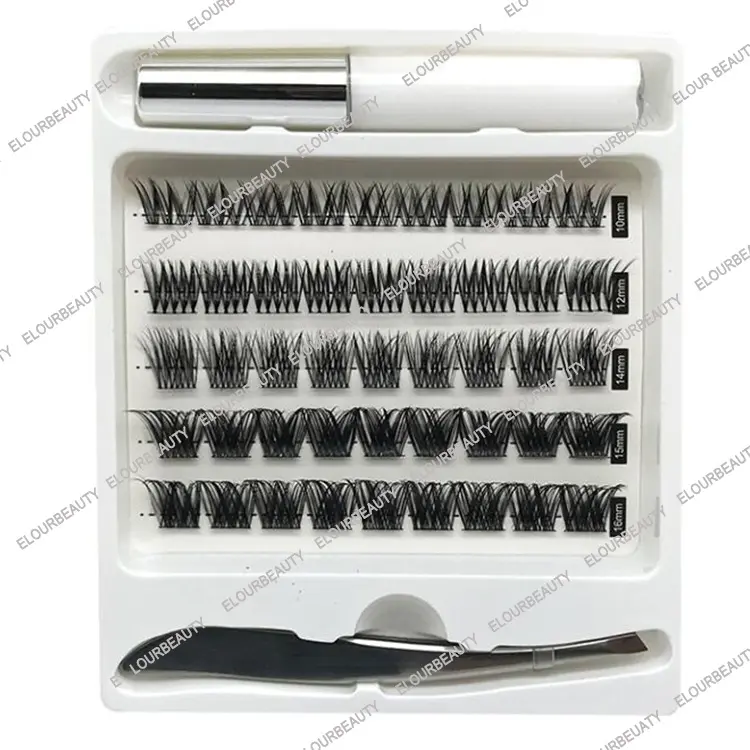 This is a mixed DIY lash extensions kit package,different DIY lash styles and different lengths.This package kit is more liked,that gives the user more choices,have one pack,but can do different beautiful shapes.This kind of mixed length mixed styles DIy lash extensions kits are very popular and hot selling in South Africa,we have many South Africa customers ordered and reordered again and again.They give us excellent feedback,they gain profit from our DIY lash extensions kit,due to we are the DIY eyelash extensions factory,manufacturer,our price is low,and also we are the trustworthy lash supplier,we are responsible for all of our false eyelashes,so our customers like to work with us.If you are in South Africa and also do the cosmetic business or lashes business,the DIY eyelash extensions kit is worthy to try.Believe you it will improve your business.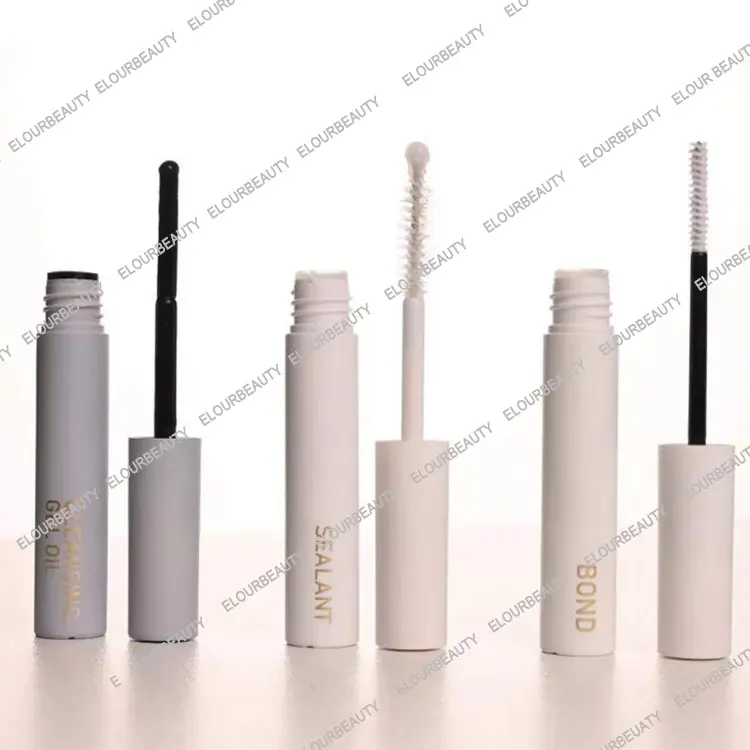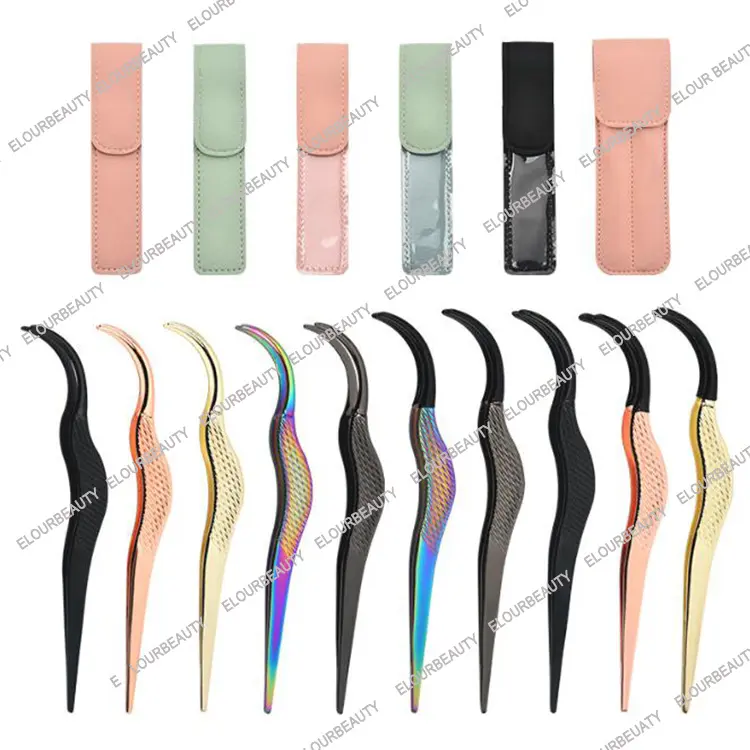 For the DIY lash extensions we have the full kit,the speical DIY lash bond,sealant,and remover,and also the luxury DIY lash applicator.We do the customized boxes with your own brand to make the lash kit excellent.We have professional design team to design your brand logo package boxes.
FAQs for DIY lash extensions kit south africa:
1.What is a DIY lash extensions kit and where can I find it in South Africa?
A DIY lash extensions kit includes tools and materials to apply individual eyelash extensions at home.
You can find these kits at beauty supply stores, online retailers, or local beauty salons in South Africa.
2.What's typically included in a DIY lash extensions kit in South Africa?
Kits usually include individual lashes, adhesive, tweezers, lash remover, and sometimes additional tools
like lash spoolies or application guides.
3.Are DIY lash extensions kits available in different styles and lengths in South Africa?
Yes, most kits offer a variety of lash styles and lengths to suit different preferences and looks.
4.Can beginners use a DIY lash extensions kit in South Africa?
Yes, many kits are designed for beginners. Clear instructions are usually provided to help with the
application process.
5.Are there South African brands that offer DIY lash extensions kits?
Yes, you can find both international and local brands offering these kits in South Africa. Research
online or visit local beauty stores for options.
6.How long do the DIY lash extensions typically last in South Africa's climate?
The duration varies, but in South Africa's climate, they can last anywhere from a few days to a
couple of weeks, depending on the adhesive quality and your care routine.
7.Can I wear makeup with DIY lash extensions in South Africa?
Yes, you can wear makeup, but be cautious when removing makeup around the eye area to
avoid damaging the extensions.
8.Is there a recommended aftercare routine for DIY lash extensions in South Africa?
Aftercare is important to maintain the longevity of the extensions. Avoid excessive moisture,
rubbing your eyes, and using oil-based products near the lashes.
9.Can I find South African online tutorials or resources for using DIY lash extensions kits?
Yes, you can find online tutorials on platforms like YouTube that provide step-by-step guidance
for using DIY lash extensions kits.
10.Are DIY lash extensions kits affordable in South Africa?
Prices can vary based on the brand and quality of the kit. Research different options to find a
kit that fits your budget.
The DIY eyelash extensions kits are always hot and popular from the appearing of DIY lash extensions.That is reasonable.The DIY eyelash extensions combine advantages of the eyelash extensions and the strip lashes,easy to use,and can do your own lash shapes,no need to go to the beauty salon,low cost,long lasting,and many many lash styles at different lengths.And we are always in innovating for new lash styles to satisfy customers new fashion need.

For the DIY lash extensions they will last a long time for the popular,due to they are the best eyelashes to use.None lashes can replace them now,so do the DIY lash extensions to gain more lashes business.We do almost all the lash styles the other suppliers have,and our price is low,we do cut segments,the ribbons,cotton bands,clear band,very thin band,heat bonded ,etc.Many many choices for you.Contact us to get more information: info@elourlashes.com ,Whatsapp: 0086-15974911928!