DIY lash clusters lash extensions wholesale
DIY cluster lashes are perfect for beginners to wear at home without anyprofessional skills,you can diy according to your need.DIY superfine band lash ribbon,easy to apply,superfind band,1mm band,reusable up to 5-7times,strong band.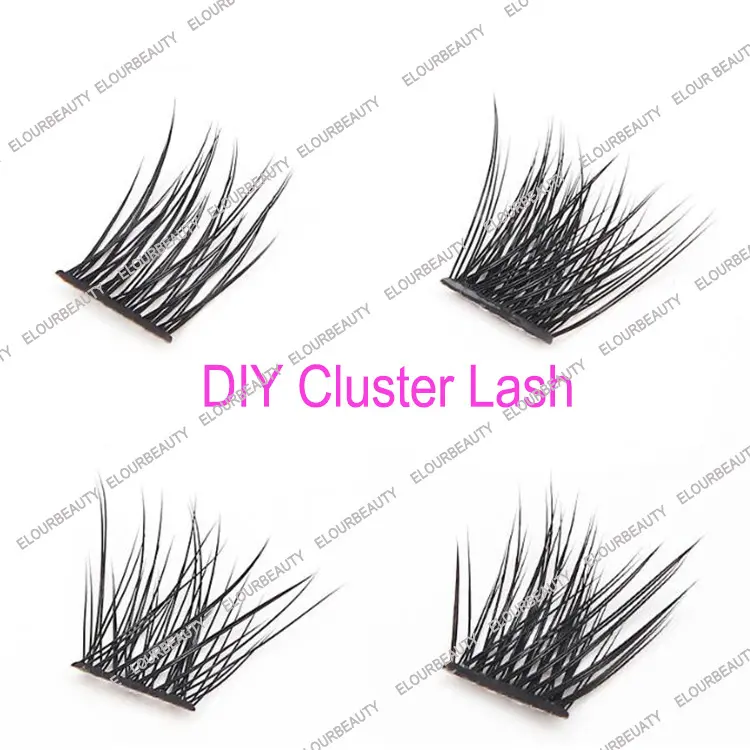 Here are different 4 DIY cluster lash extensions,they are easy to use,only take from the lash tape,and you can Do yourself lash styles,lash shape at home,to get what the lash shape you want.The lash hairs are soft and curly,enlarge your eyes easily.They are in clusters,no need to cut when use,very comfortable to use.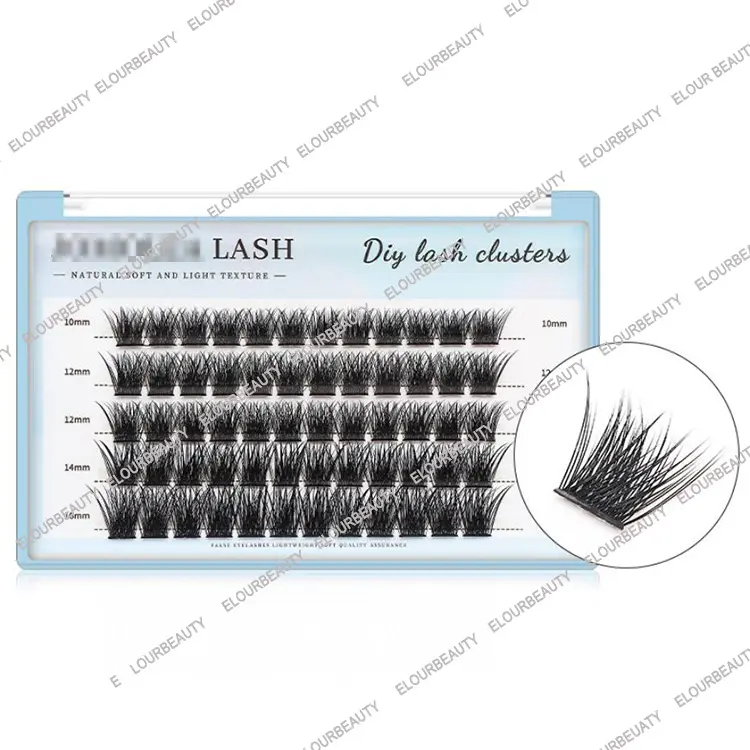 This DIY lash clusters are dense and realistic,natural and lightweight.These DIY lash cluster lash extensions are packed in a 5lines package box with 5 different lengths 10mm,12mm,12mm,14mm,15mm.Each line is 12pieces clusters,total is 60clusters,a very volume pack.They are packed in lines ,like the eyelash extensions,but they are in clusters,when use,you can use different lengths for your inner or outer lash.Easy to use,and they also can last 5-7days,like the lash extensions,no need to apply each day.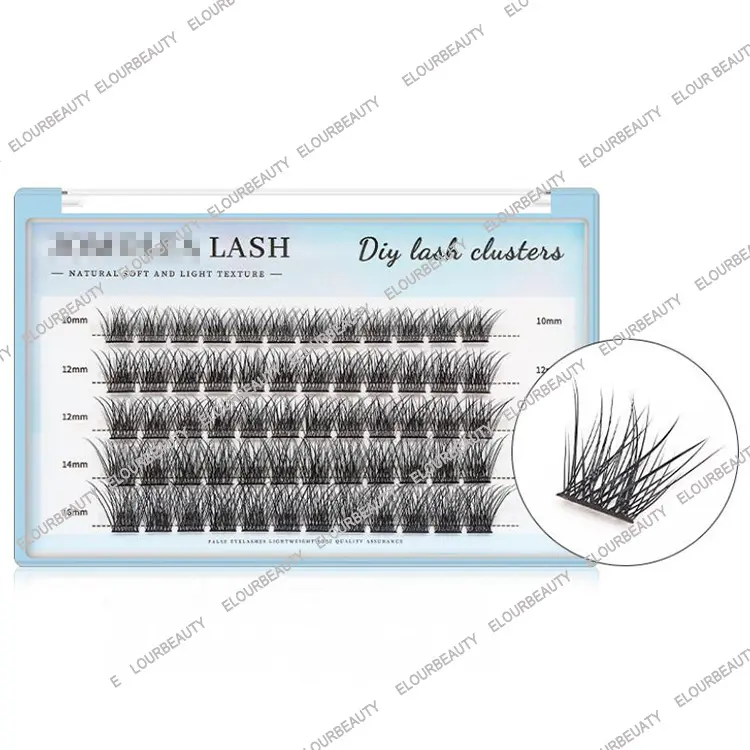 DIY lash clusters,the lash hairs are soft and made with heat bonded lash band,have the eyeliner effect themselves.The DIY lash extensions band are soft,thin,easy to pick up,but not split band.No need any technique,can do the lashes shape and effect as you want very easily.We do wholesale for these different kinds of DIY lash cluster extensions,bulk manufacture,fast delivery,wholesale lash factory price.