Eyelash extensions are used to enhance the length, curliness, fullness, and thickness of natural eyelashes. The extensions may be made from several materials including mink, synthetic, or real mink hair. The main method of applying the extensions is by using an adhesive glue to individually stick the extensions to the eyelash line. Elour lash factory monthly capacity is 200,000trays,can satisfy big order need,for fast shipment.What we pursue for is manufacturing the highest quality eyelash extensions for all our clients.
Elourlashes supply for several big brand,so quality guaranteed,welcome you to try us.Thank you.
Lashbeauty private label silk individual eyelash extensions
Production Description
| | |
| --- | --- |
| Product Name | Lashbeauty private label silk individual eyelash extensions |
| Material | Korean PBT hairs |
| Curl | B,C,CC,D,DD,J,L+ |
| Thickness | 0.05,0.07mm |
| Length | 6-16mm |
| Techinique | Hand made |
| Color | Natural Black |
| MOQ | 20trays per size |
| Samples | Accepted |
| Package | Custom package is available |
| OEM,ODM | Available,and we do wholesale with your private label packages |
| Payment Terms | T.T,Paypal,Western Union,Money Gram |
| Shipment Terms | By Sea,Air or Express |
| Delivery Time | 15-20 working days as your order details,5-7days if stock |
Lashbeauty private label silk individual eyelash extensions pictures: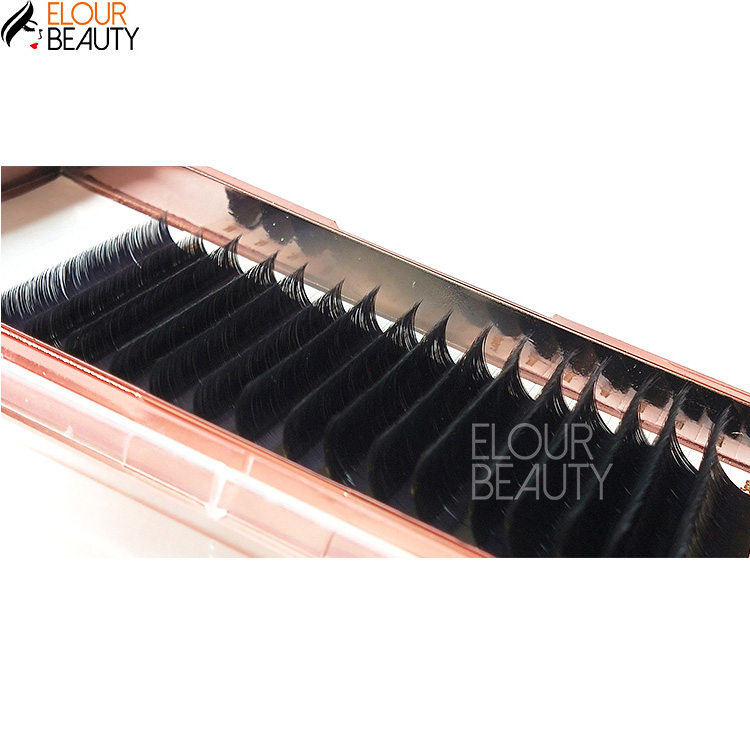 The silk individual eyelash extensions packed in the rose gold box,luxury,the pack box of the silk lash extension is 16lines each box,and mixed length from 8-16mm,volume tray for use.And different length in each box very conveient to graft,one tray can settle the 2 eyes grafting.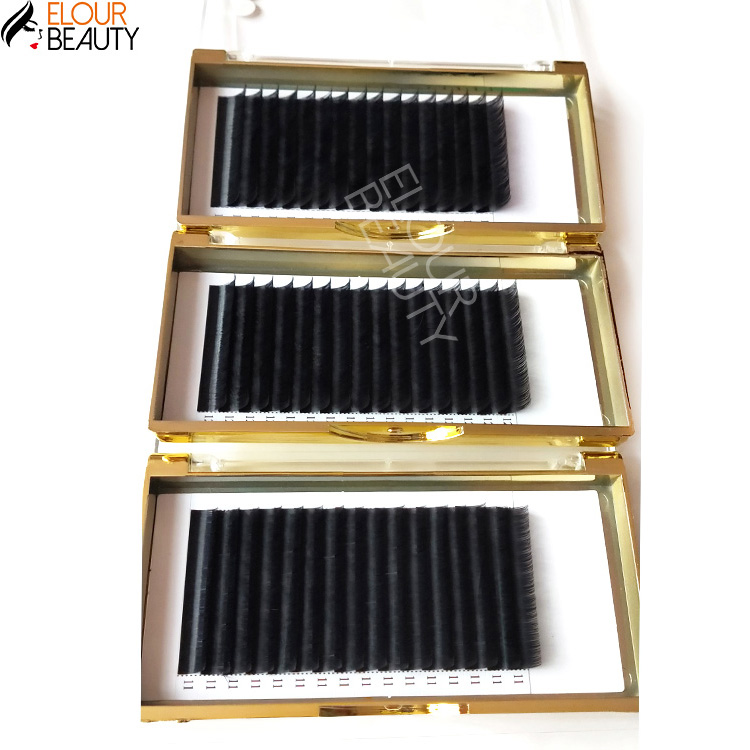 The C curl individual eyelash extensions 16lines in this gold box,single length for each tray,and have length number on right side,convenient to use,won't mixed the length.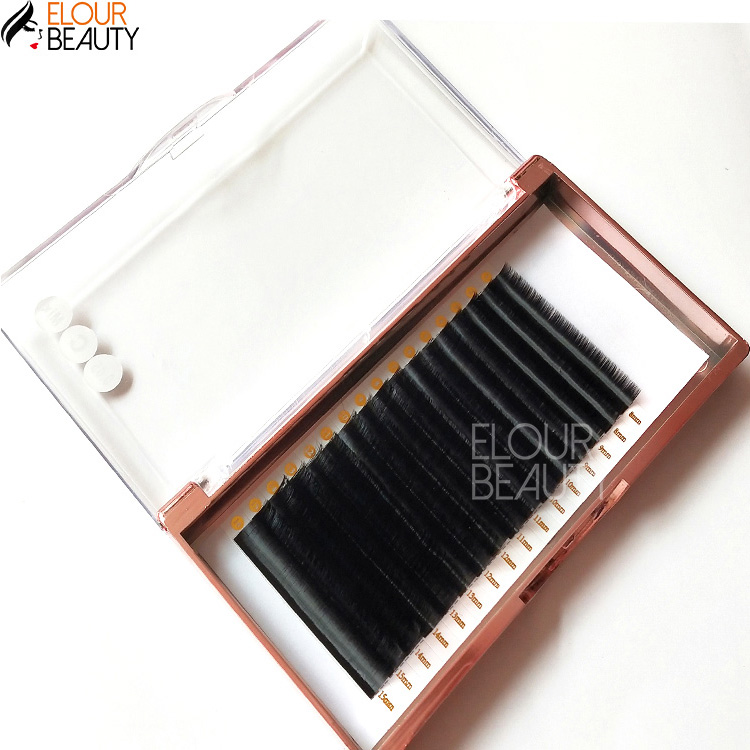 From front side seeing of the lash extensions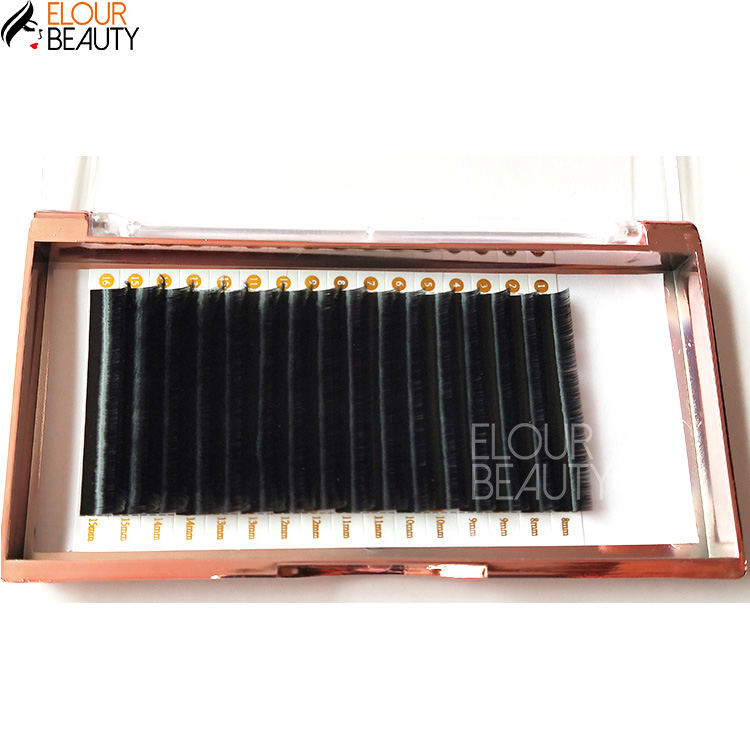 Our Elourlashes Eyelash Extensions Advantages:

Eyelash Extensions Tools:
All the eyelash extensions tools,the lash glues,the makeup brushes,the gel patches,the tweezers ,many more other lashes glue,primer,can do private label as customers want.

Eyelash Certificate Display: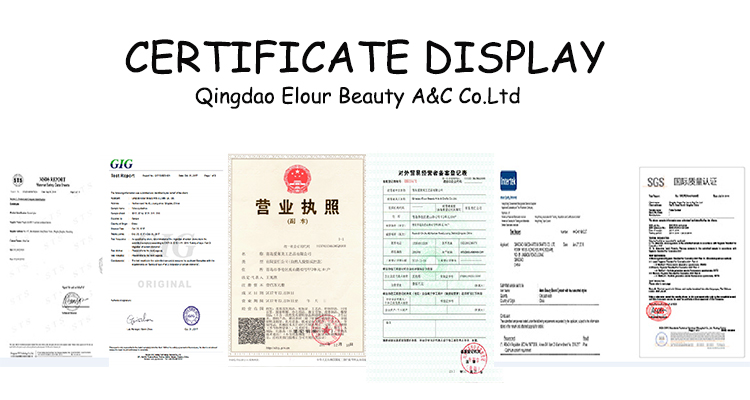 FAQ about eyelash extensions:
1. What is Eyelash growth?
Eyelash growth solution is a cosmeceutical for hypotrichosis used to grow eyelashes, making them longer, thicker and darker. The solution contains natural plant extracts.
2. What is hypotrichosis of the eyelashes?
Hypotrichosis is another name for having inadequate or not enough eyelashes.
3. How do I apply Eyelash growth?
you apply to the base of the eyelashes 2 to 3 times per day.
4. How soon will I see results?
Eyelash growth users may see results starting at 3-4 weeks, with full results at 12 to 16 weeks. The growth is gradual.
5. Is Eyelash growth a replacement for mascara?
No, Eyelash growth does not work in place of mascara. Eyelash growth is a treatment for inadequate or not enough lashes. However, mascara can be used on your eyelashes in addition to Eyelash growth.
6. Is Eyelash growth different from prescription products that indicate eyelash growth?
Eyelash growth solution is the completely natural formulation for inadequate eyelashes or not having enough eyelashes. It has been proven to grow longer, fuller and darker lashes. Due to its plant formulation, it has little side effect and contraindication.
7. What if I forget to apply one night? Or a few nights?
If you miss an application or a few, don't try to catch up. Just apply the Eyelash growth the next evening and stay on schedule.
8. What happens if I stop using Eyelash growth?
If you stop using Eyelash growth, your eyelashes are expected to return to their previous appearance over several weeks to months.
About us:
We,Qingdao Elour Beauty Arts & Crafts Co.,Ltd,we are one of the most professional eyelashes manufacturer for more than 12 years in China.We offer more than 1,000 styles of eyelashes for customers' choice,such us 3D mink hair and velvet silk hair lashes,mink fur lashes,horse hair lashes,human hair lashes,eyelash extensions,individual lashes,volume lashes ,party lashes and so on.We pursue on high quality,competitive price and good service for all our customers.And have won good reputation with credibility and integrity in this industry.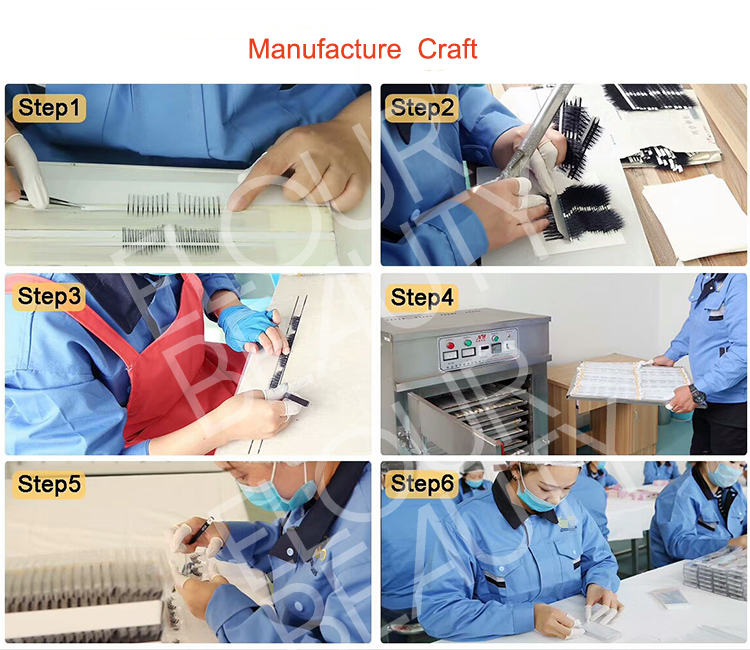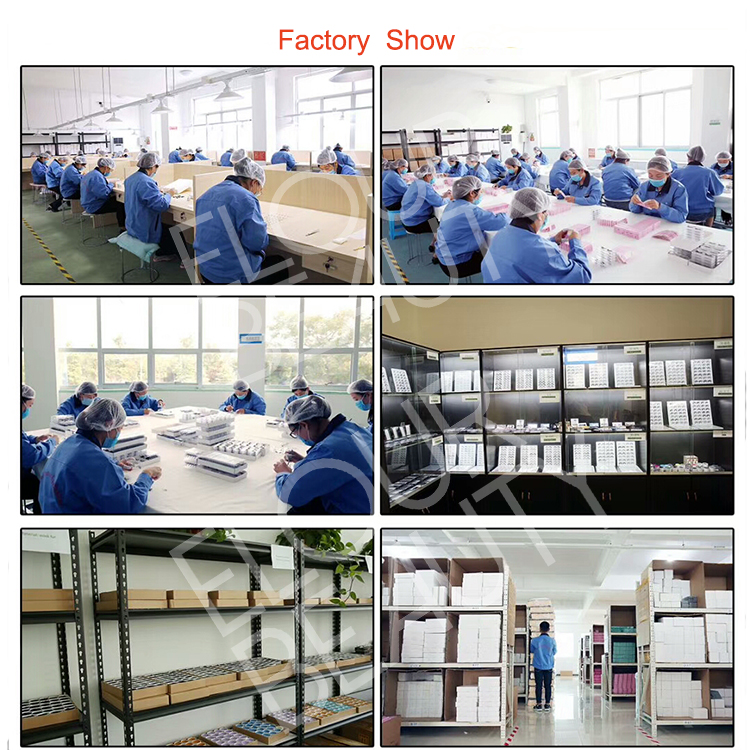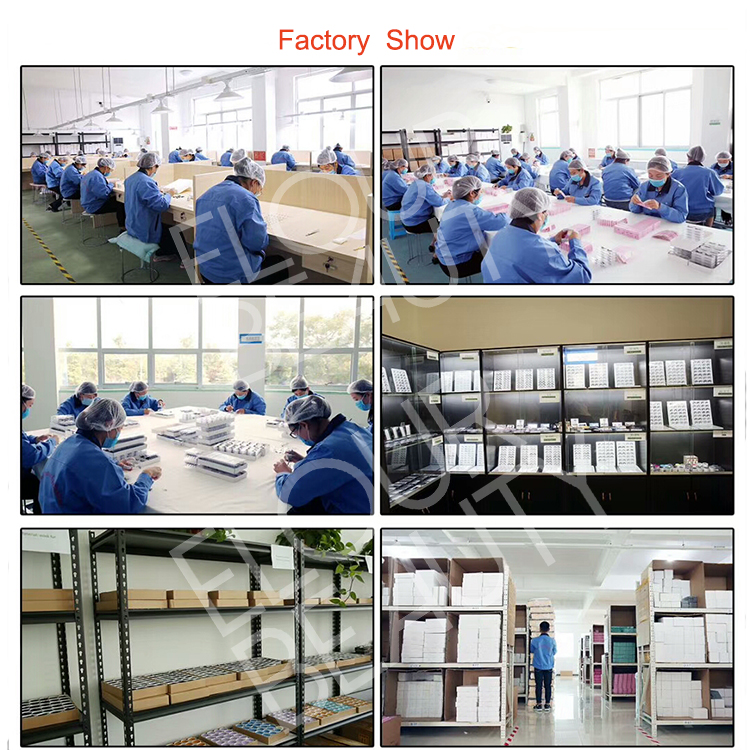 Contact Us:
Our factory choose the high quality mateirals and have stict QC system and experienced workers to keep the high quality of our eyelashes.Welcome the friends from all over the world to visit us.And sincerely hope we can do business with you our honored customers.Any question,please feel free to contact.
Get Wholesale Price List: info@elourlashes.com
Phone/Whatsapp/Wechat:0086-15964911928
You may like:
Private label mink natural looking eyelash extensions China EJ70