Cashmere mink lash extensions wholesale
Item Name: Cashmere mink lash extensions
Curl: J,B,C,CC,D,DD,L,M
Thickness: 0.03,0.05,0.07,0.10,0.12,0.15,0.18,0.20,0.25mm
Length: 6-25mm
Free sample: Yes
Package: Arcylic package box,Luxury magnetic box,private label,customized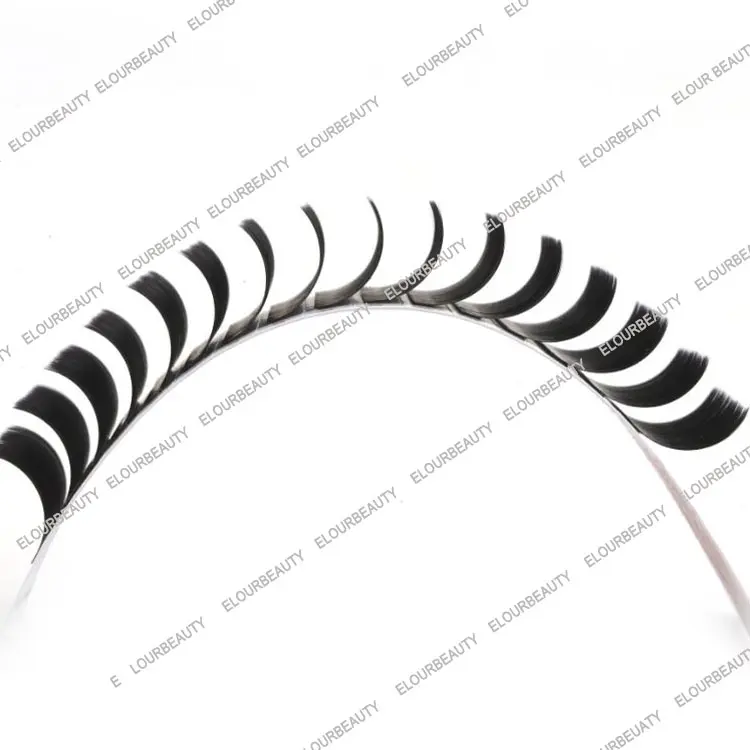 The cashmere mink eyelash extension tray this one is with 16lines,same length,C curl for this tray.From this side seeing,you can see the lash curl all is same,the lash cashmere mink hairs are matte black,all lines are handmade,so they are neat and beautiful.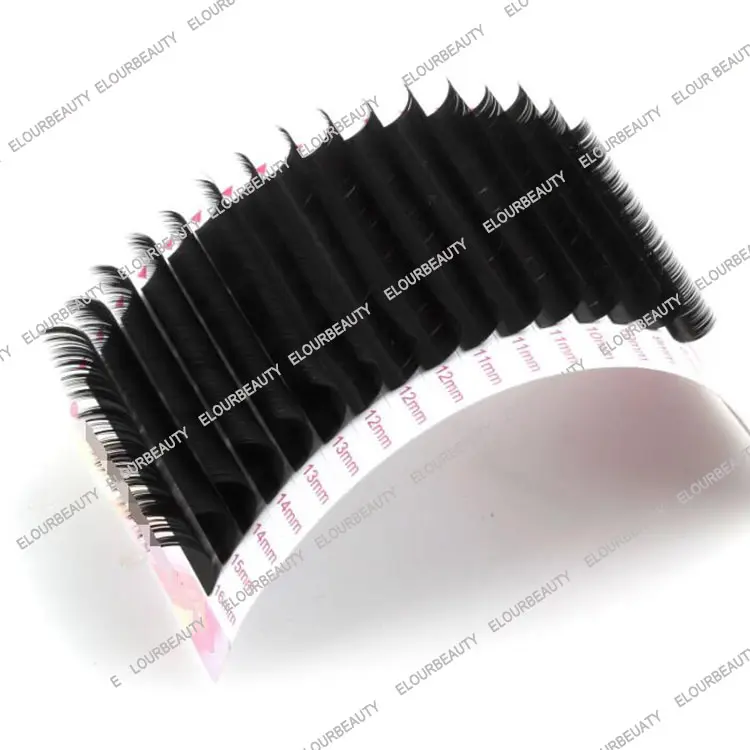 This cashmere mink eyelash extensions is still 16lines on this tray,and is mixed length.The lash tray card can do private logo label as need,and the lash lengths mixed sizes also can do as need.And the lash tray can do 12lines,16lines,18lines or 20lines as need.They are the softest cashmere mink hairs,made them individual eyelash extensions,volume hairs each line.We wholesale the cashmere mink eyelash extensions different kinds package,single length,mixed length,12lines per tray,16lines per tray,20lines per tray,customized package,different kinds package boxes.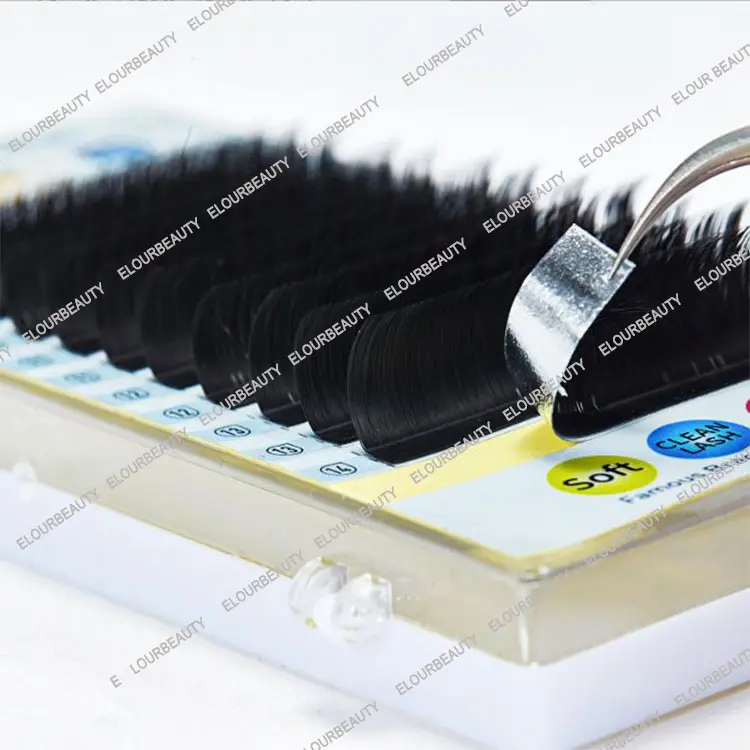 The cashmere mink lash extensions are made by the experienced workers,each lash line is carefully inspected,quality guaranteed.The lash tray is with mixed length,and the cashmere mink hairs are matte black,very soft,and long lasting curl.The lash cards are foiled back,so they are easy to pick up and reusedto stick.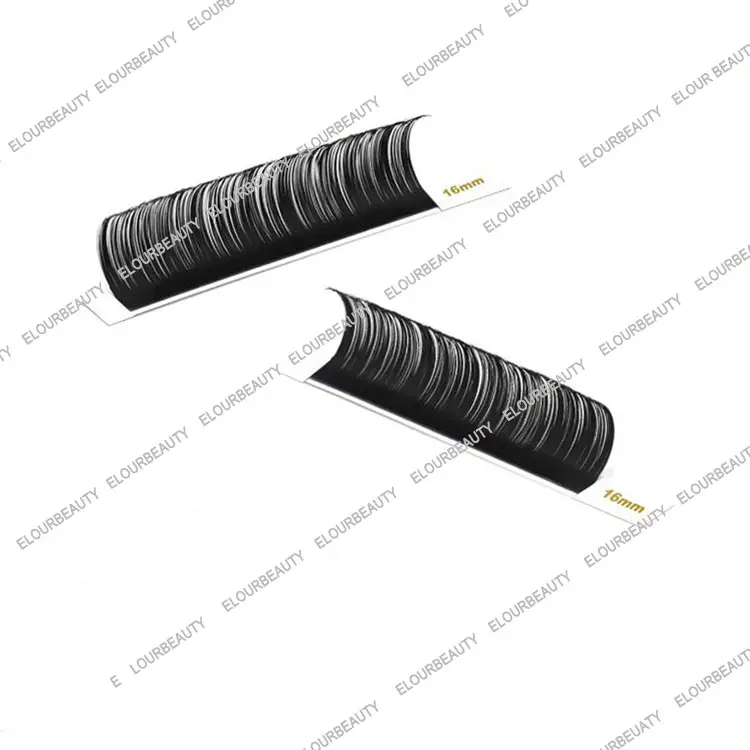 They are 2cashmere mink lash trays lines in DD curl 16mm length.You can see the lash hairs are very neat,same hair length,dark matte black color.The lash trays are made by handmade,so they are luxury and neat and better to use.We do wholesale for the cashmere mink lash extensions,factory direct price sell,lowest $1.9 per tray,and for more detailes low price,please contact,whatsapp: 0086-15964911928,or email : info@Elourlashes.com .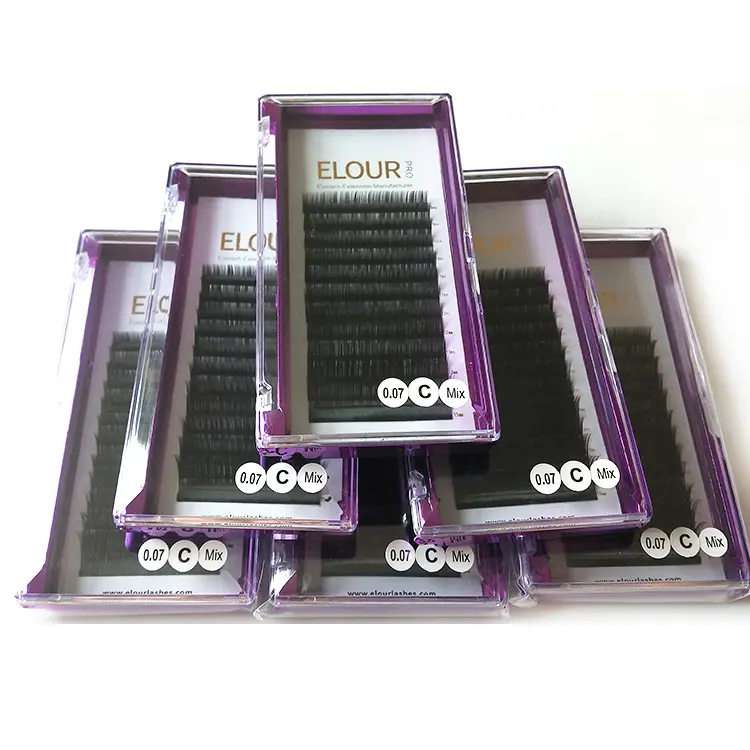 Here are the Cashmere mink lash extensions for wholesale,we have our own logo trays and mostly we do your own logo package as you want.We do factory directly wholesale,and fast delivery.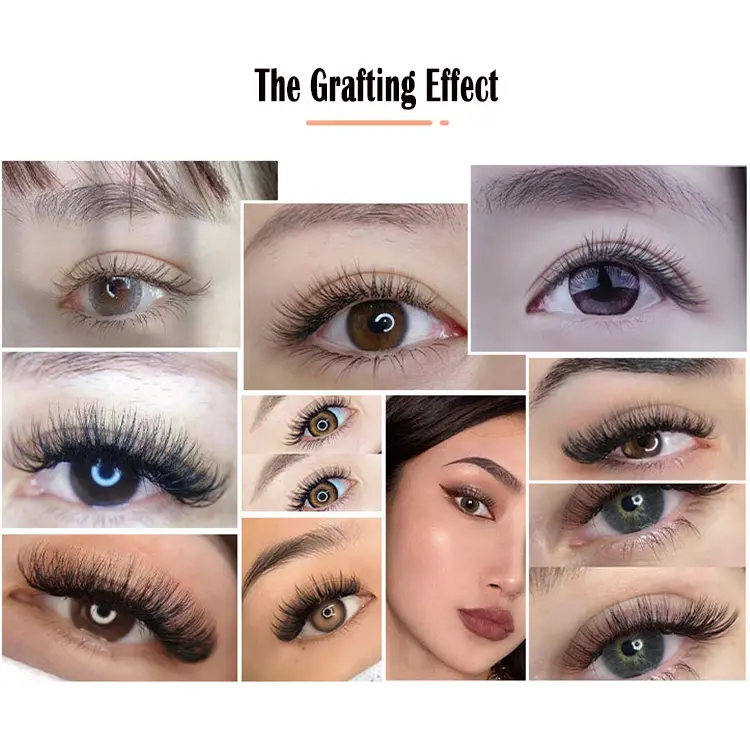 Here are our customers wearing our cashmere mink eyelash extensions effect.Natural effect,thick volume effect,cat eye,doll eye effect,all can do.And the curls can last until the lashes fall off,100% quality guaranteed.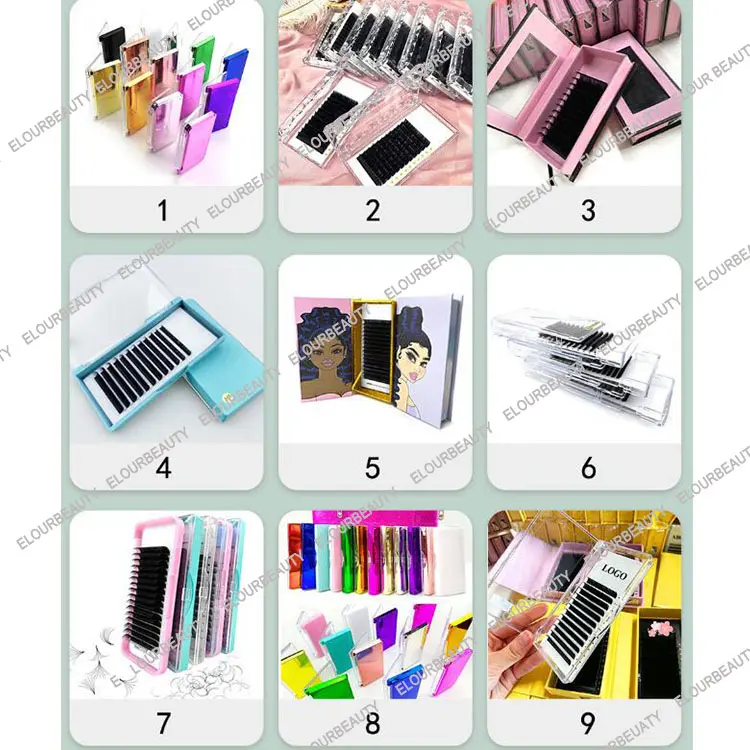 Here are some eyelash extensions package boxes for the cashmere mink eyelash extensions.You can use our arcylic lash extension boxes,do your logo inside,also can do luxury paper box or magnetic boxes or slider boxes customized.All these different boxes are suit for our high quality soft cashmere mink eyelash extensions.
The Cashmere mink lash extensions wholesale are the very soft lash extension,popular lashes.Welcome to ask more detailed information,and wholesale.Best price,best quality,best service guaranteed!