Makeup sponge eyeshadow brush
Makeup Sponge: 15G/bag 25pcs/bag 6.1*1cm

Package: 9.5*7cm Suitable for most people
Material: Selection of sponge brush head
Usage: Makeup on eye shadow
Advantage: The design is small and lightweight, and can be carried with you.
Soft sponge brush head, strong powder grasping ability, uniform and full makeup.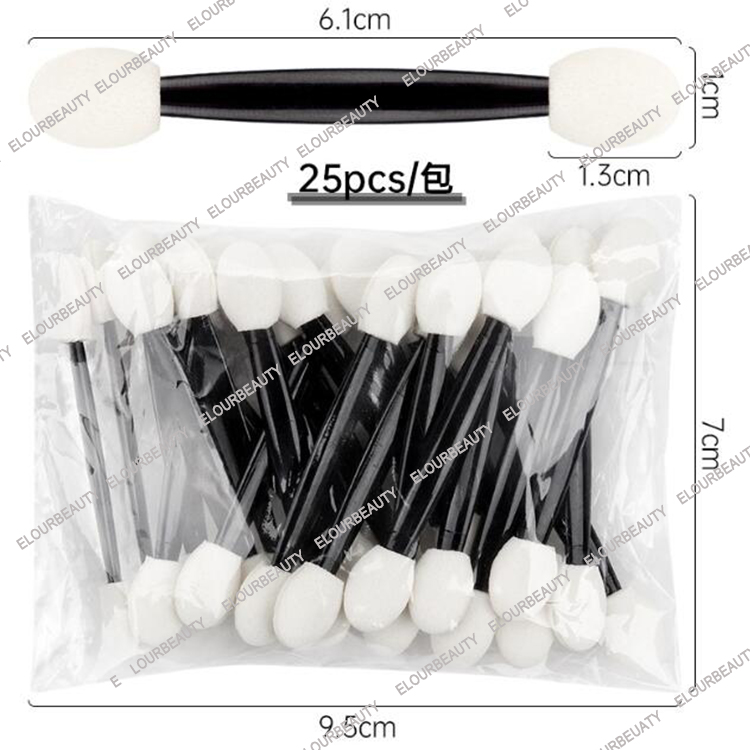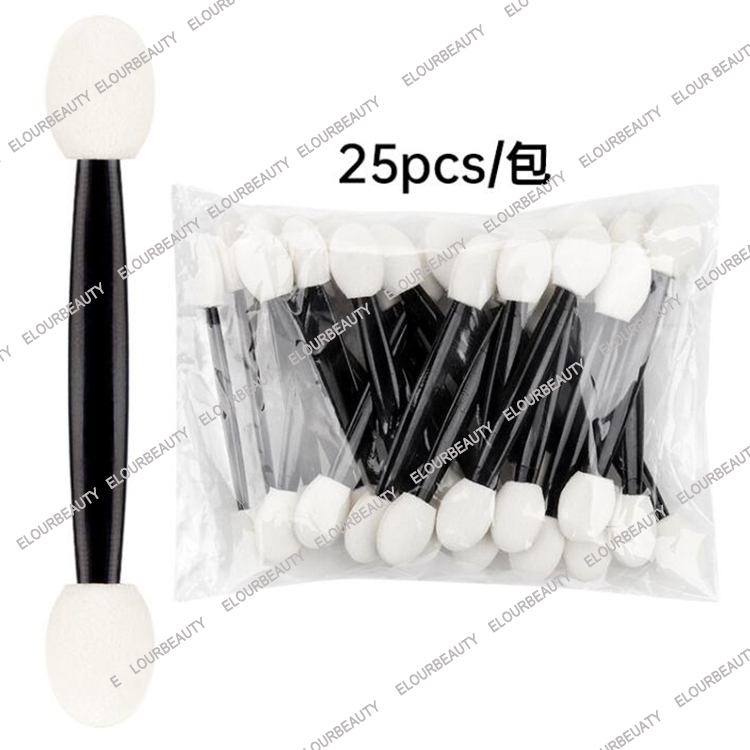 The makeup brushes have double heads,and the heads are made by high quality sponge,soft,lightweight,easy to take and easy to use.The double heads have double usages,one head can be used for the light eyeshadow for base or highlight,the other head can be used for heavy eyeshadow color,create invisible three-dimensional effect.