Mink volume natural lash extensions
The product name: Mink Volume Eyelash Extensions

The curl: B,C,CC,D,DD,J,L,M
The thickness: 0.03,0.05,0.07mm
The length : 8-25mm
The product size: 11.3*5.9*1.5cm
The Specifications:10trays per box
The weight: about 20gram per one tray
The materials: Korean PBT fibers
The Package size: 33.5*12.5*3.5cm
The characteristic: Long lasting curl more than 1 year,super soft,the lash base is separate,but can make fans with pinching method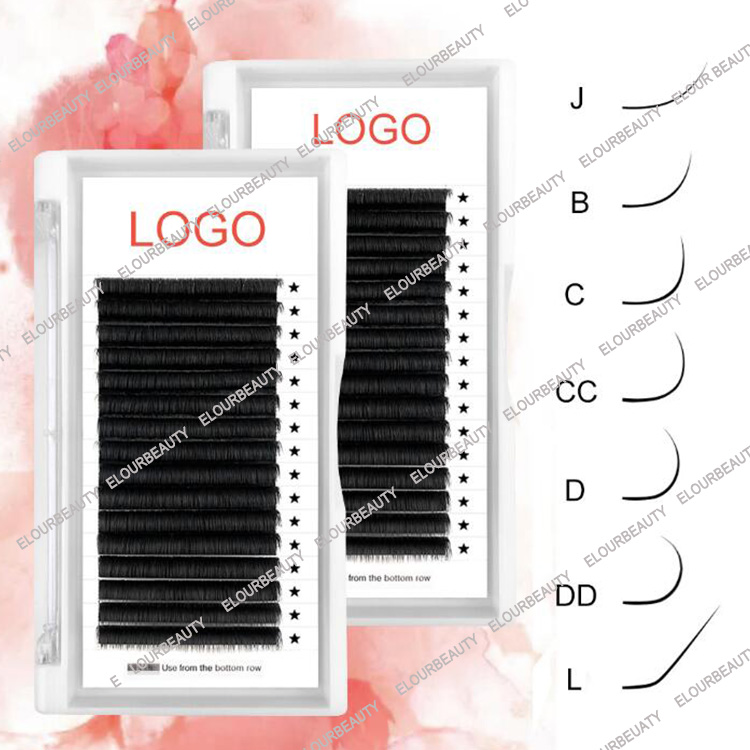 The mink volume natural lash extensions are made by the imported Korean PBT hairs,soft,light weight,and have the natural matte looking.The mink eyelash extensions can make different curls as customized,J,B,C,CC,D,DD,L curls,and can do 12lines each tray,16lines,18lines,and 20lines each tray as need.Private logo cards can do,free design.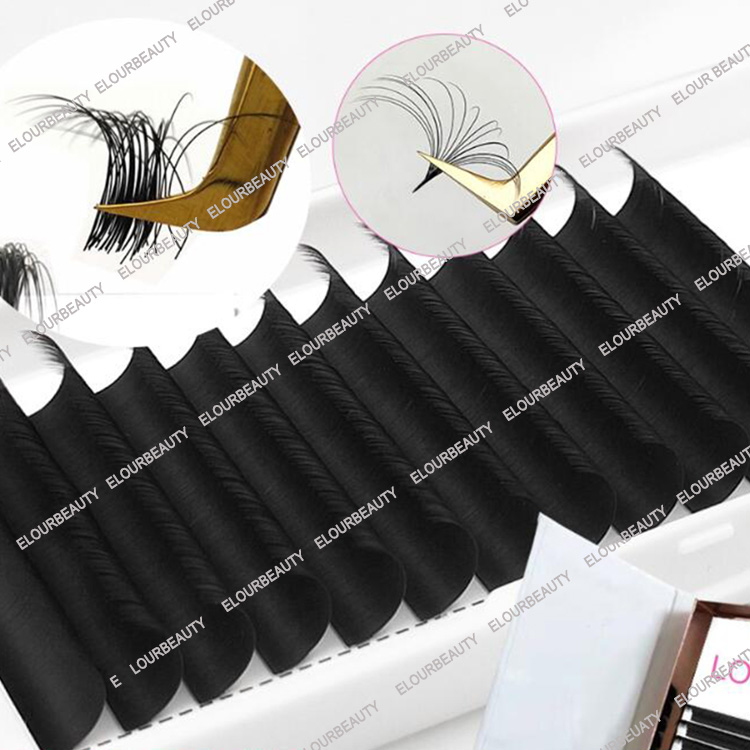 The mink natural volume lash extensions are the individual lash extensions,and the root of the lashes are split,not like the easy fan lashes.But they also can make fans,use the pinching method,you can have a perfect fan.This lash tray is packed in a white case,12lines with the matte black hairs in D curl single length.And also can do J,B,C,CC,D,DD,L,M curls as need,and mixed length,in 16lines,20lines as required.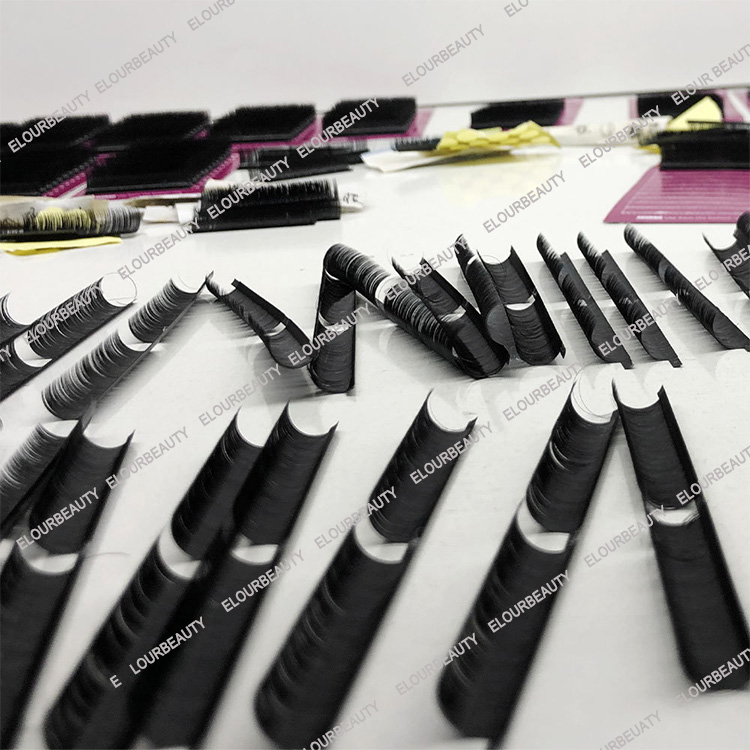 There are some mink volume lash extensions finished curls waiting for packed.The imported Korean PBT materials have natural black looking,and soft hairs made the lashes very easy to use.The lash tape is easy to take off.And also we do the foiled back lash cards,it is easy to peel off one line from the lash tray to use.And our mink volume lash extensions have standard curl and standard thickness,you can rest assured to use.