Own brand YY lash extension set uk
Thickness: 0.05mm,0.07mm
Length: 8-15mm
Curl: C,D curl
Package: Own brand,private logo box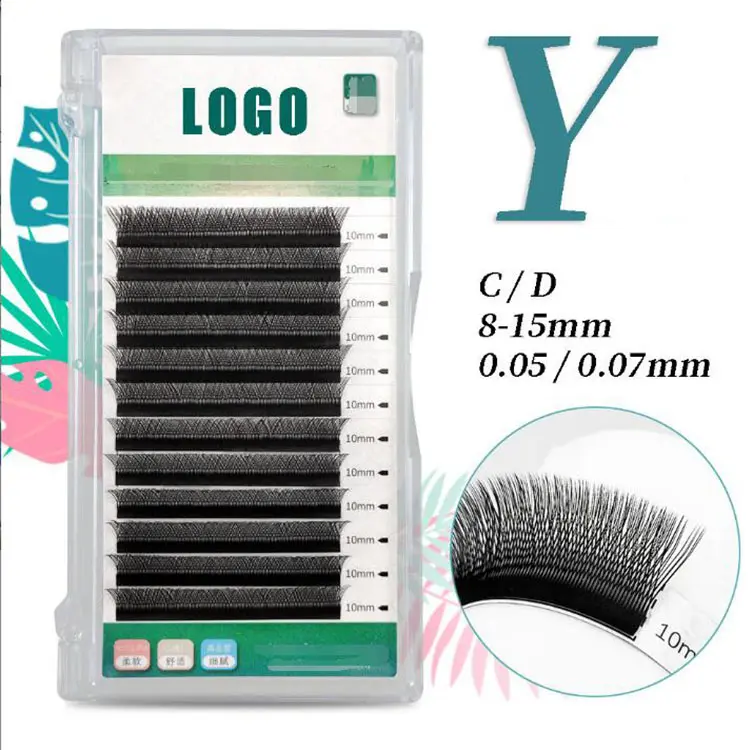 The YY lash extension set pack in a white arcylic box with own brand private logo cards at bottom,and also can print logo outside the box.This is a 12rows single length 10mm,also can do mixed length as need.C curl and D curl,0.05mm,0.07mm in 8-15mm length.And from the close picture it is easy to see the YY lash is thick and natural.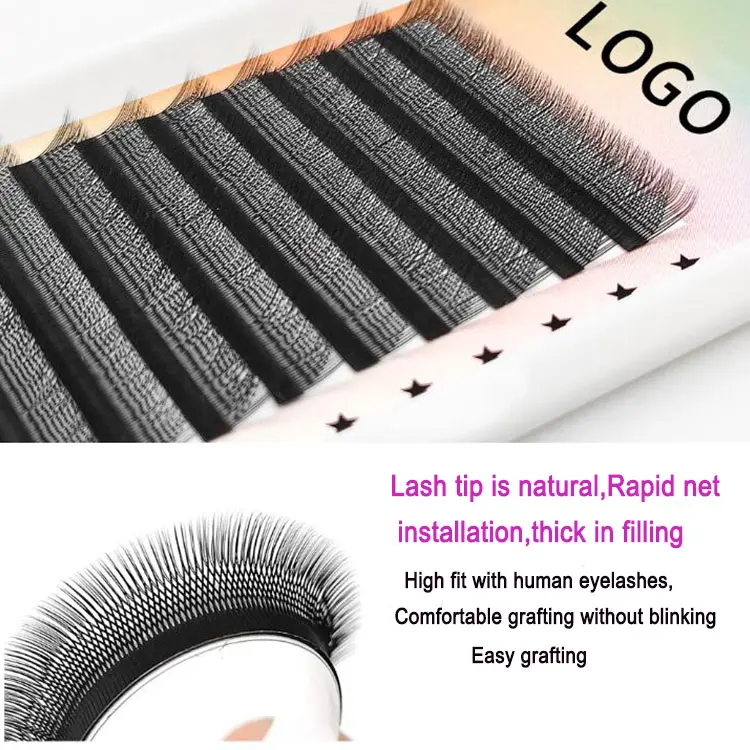 The YY lash extension set,do own brand package.The lash tip is natural and net installation give the thick looking.Our YY lash extension set is high fit with human eyelashes,give natural looking and very comfortable grafting,no blinking eyes,and very easy to use.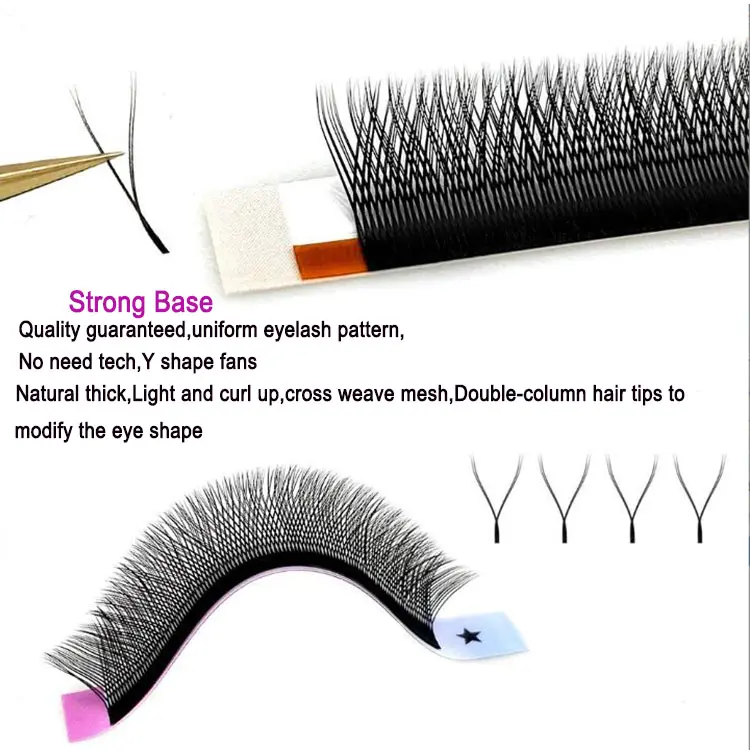 Our YY lash extensions have strong base,no split root.The lash YY shape is same,no need any technique,the lashes are automaticly YY shape flower,easy to pick.
From the lower picture,the lash hairs are natural and thick,soft lightweight and curly,they are cross-crissed in net looking.The lash hairs are double hairs,can fill the lash good.
Using our YY lash extensions set,you will not feel any weight,no burdens,comfortablely daily wear.The YY lash extensions do not like the regular individual lashes,each row is thick lined as the individual lash,but they can be picked as a fan,2D fans lashes.These YY lash extensions have the advantages of individual lash extensions and premade fans lashes,have that one lash you can do easy grafting, and can graft various effects.So no matter you are an experienced lash technician or a new one,have our YY lash extensions set you can manually meets the requirements of each customer.So your beauty salon and your home service or your lash shop,all are worthy to have our YY lash extensions set.Believe you will have hot selling for the YY lash extensions set.And we have already very good selling these YY lash extensions in UK,the UK users like natural effect of the YY lashes,the amazing thick volume effect of the YY lash extensions,the easy use of our YY lash extensions.
Also we are the direct eyelash manufacturer in Qingdao,China,so there is no third party fee,price is the basic lash factory price,is the lower price.So you have the selling price advantage than your competitors and also we have big stock for the materials,and fast shipping to satisfy and support your lash business.You will be very easy to win.Order from us,you will win.