Easy fan best YY eyelash extensions
YY eyelash extensions are light,no burden to our natural lashes,they are so seamless to our natural lashes.Very comfortable wearing,and easy to grafting,and ours are the best YY eyelash extensions made by best PBT Korean materials made by the experienced workers and strict quality inspection.
Our YY eyelash extensions,made by handmade craft,the eyelashes thick,long and curly,make your eyes charming.And our YY eyelash extensions are made with exquisite workmanship,long lasting curl.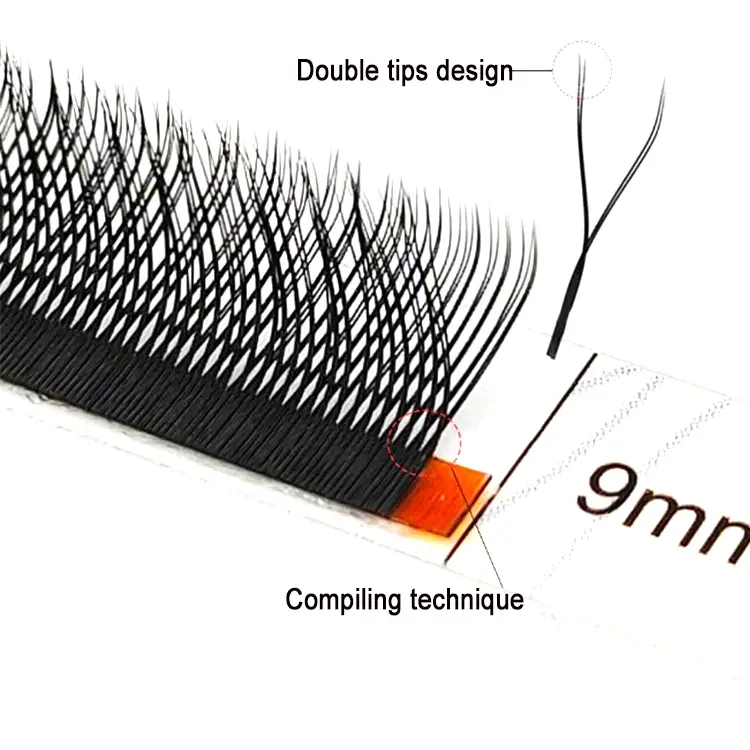 The YY eyelash extensions are with double tips design,and hand crafted,they are in mesh weaving.This YY lash extensions is in 9mm length,C curl.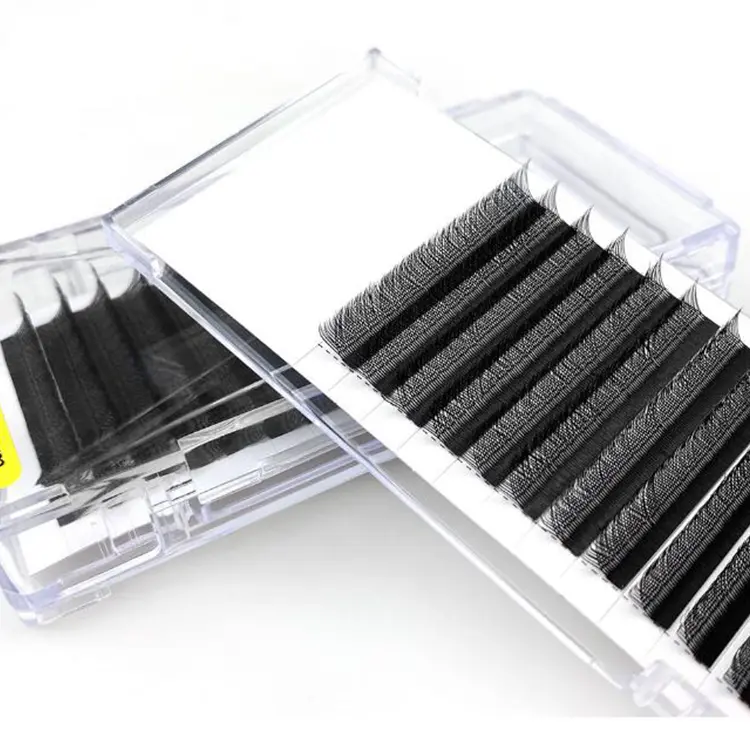 YY eyelash extensions,real lash show.The YY lash extension is packed into the luxury clear slider box.Can clearly see the YY lashes are thick and volume.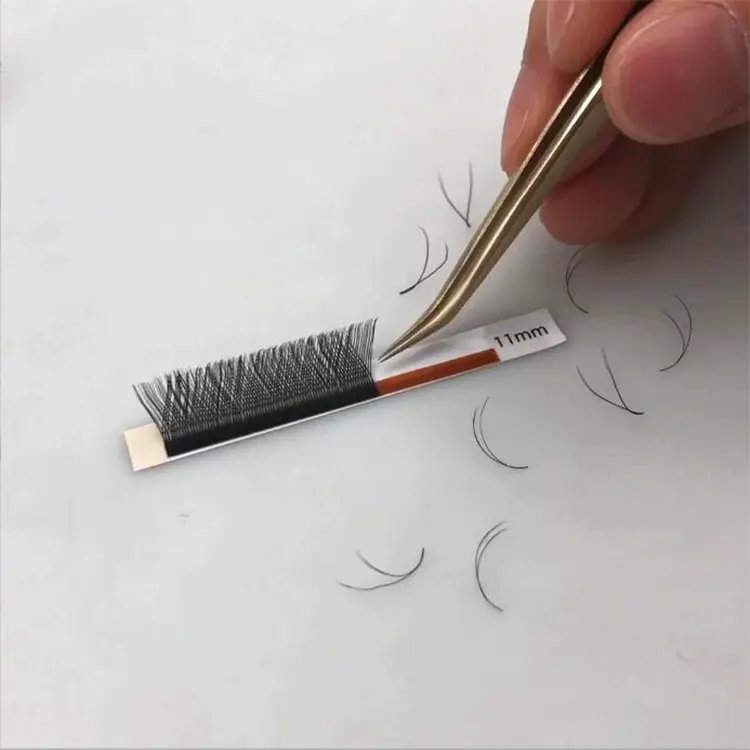 The YY eyelash extensions are easy to make fans,each piece is a fan,very easy to use,our YY eyelash extensions are the best eyelash extensions.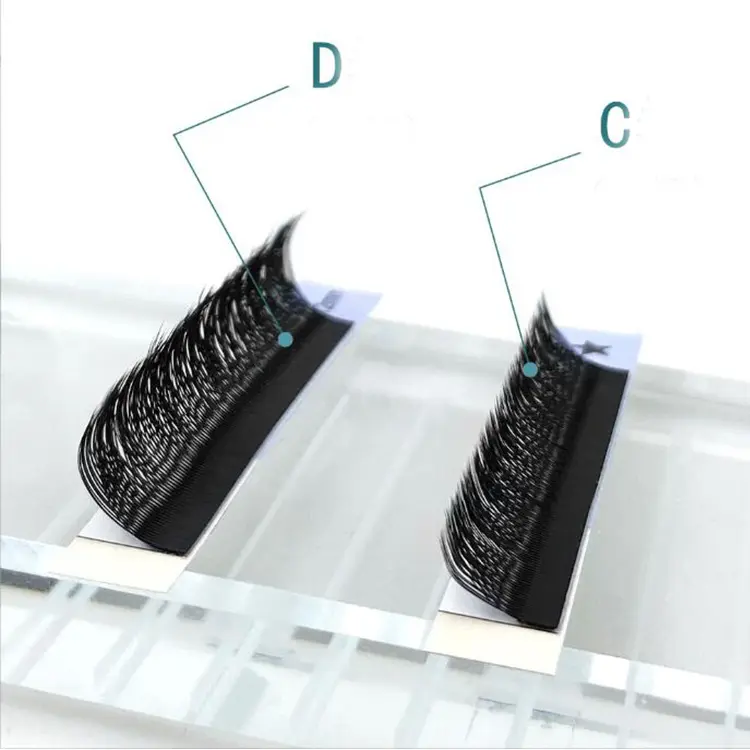 You can see the compare for our YY eyelash extensions different curls,the C curl and the D curl to choose which you like.And also can customized curl.The lash hairs are natural matte black.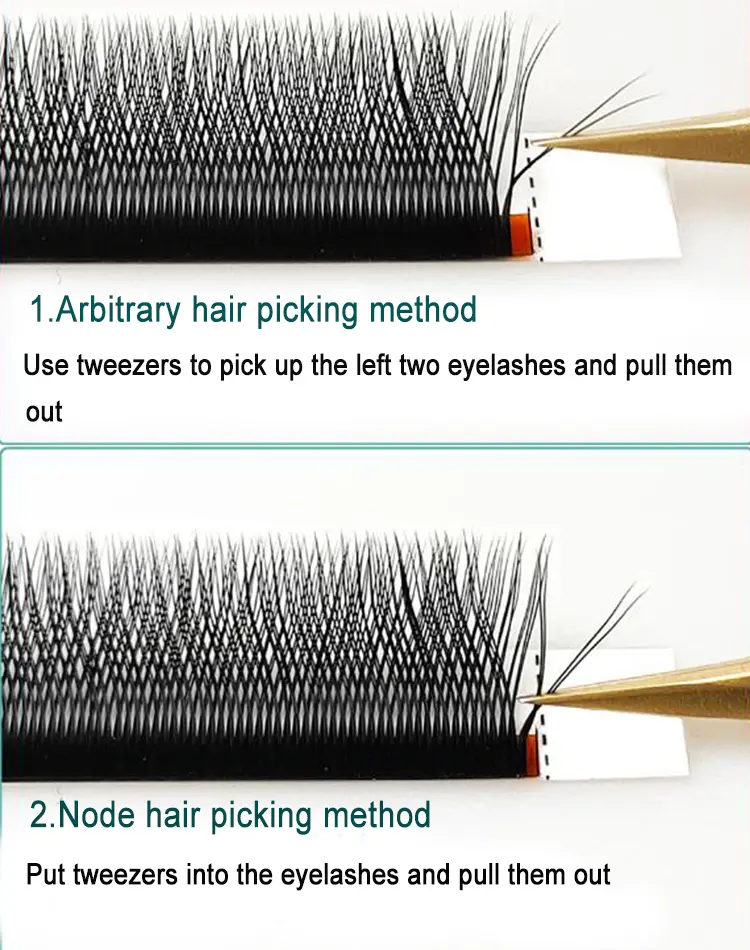 Here are the 2 ways of picking the YY eyelash extensions,both are easy.Use tweezers to pick up the left 2 lash hairs and pull them out;another way is put tweezers into the eyelashes and pull them out.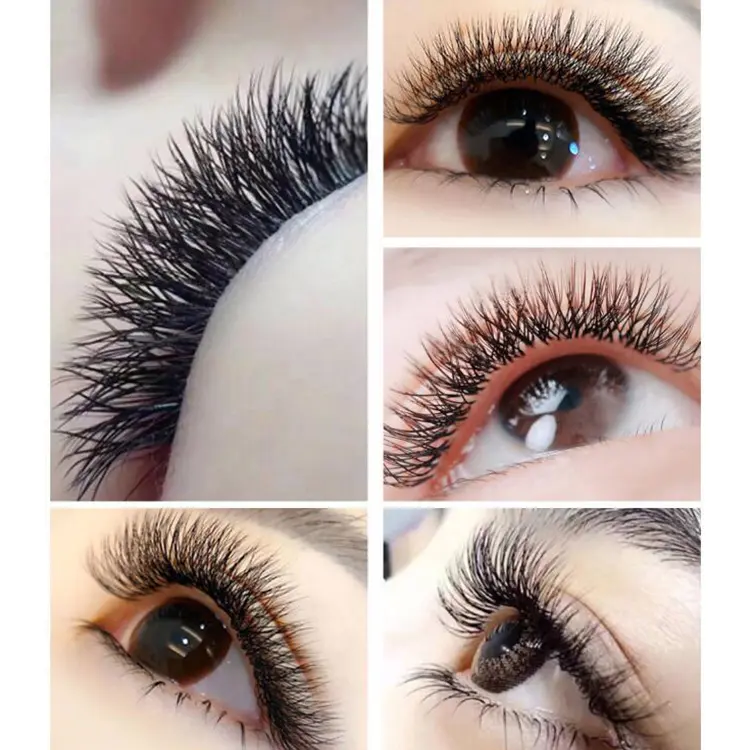 That is the wearing effect for our customers,very volume and beautiful.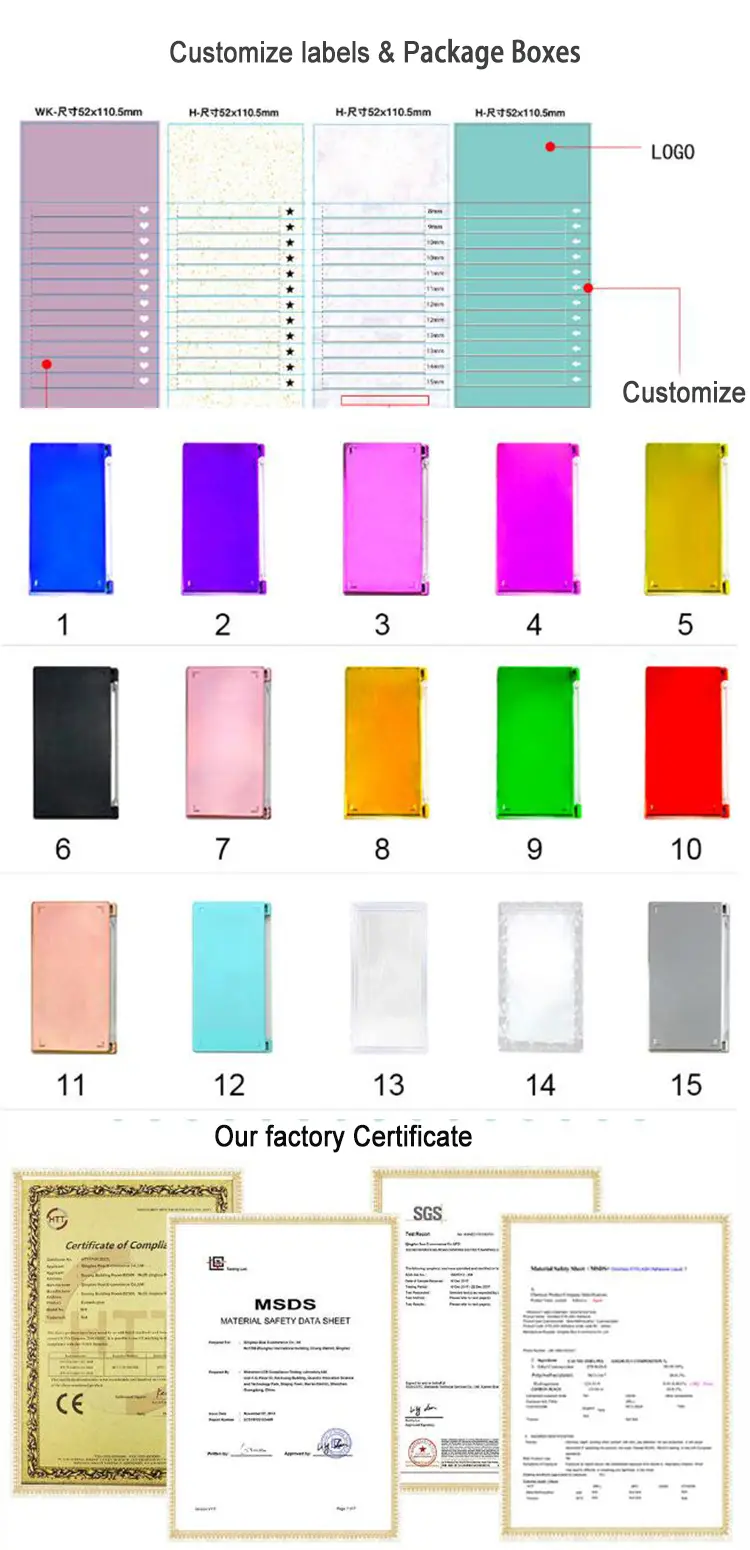 We do customized labels and private logo package boxes,different kinds labesl can customized do,and different package boxes for choices.
We have the eyelash extensions and glues certificate and MSDS,SGS,EU,for you need.