Perfect silk strip eyelashes wholesale
Our silk eyelashes are handmade eyelashes,the lashes are made by the soft silk hairs,vegan and cruelty free,and lash bands are soft,thin and light weight.The lashes are natural and charming,can reusable 10-15times with proper care.The silk lashes price is cheap,but also are in high quality and reusable,they have the same mink lashes styles,so they are attractive and hot selling.
All our silk eyelashes are carefully handmade,we inspect all of the procedures carefully and pick up all the not standard ones,so all the strip silk eyelashes you get are the standard good quality ones.And there is will be no after-sale service problem,and your customers will like them very much,and buy again from you.Also we are the eyelash factory and manufacturer,so the price we do is very low and for you,will have big competitive power in your market.Your lashes are good quality for each of them,and price is lower than your competitor,so it is very easy for you to own your loyal customer base.And you and your lashes will have good reputation,that is easy and very good for you to occupy more and more market share.If you have your own logo and your own brand,that means your brand is well-acceptable and becomes famous.Gradually you can add the more lashes styles and different kind of lashes.Due to your silk strip eyelashes quality is good,so your users like to try your other lashes easily,due to they trust your good quality.So you can do bigger and bigger in your lashes business.And also you can add other related lashes products and makeup products your customers used,so your business will do bigger and bigger.So that is very important to sell the good quality eyelashes with good price.That is the start of sucess.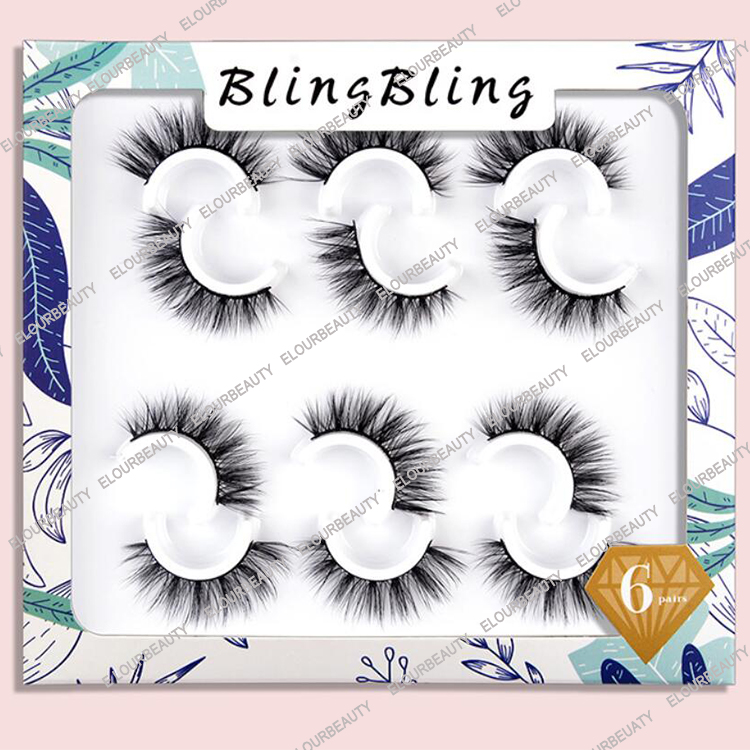 This silk strip eyelashes are in 6pairs pack with the white lash trays.The lash trays in pair,the design is special,on in upper,the other in bottom,not like the regular lash tray,so this lash tray is more attractive and cute.And we also do the paper boxes for this 6pairs silk strip eyelashes,the neat clean paper boxes improve the beauty of eyelashes all at once.Very good for you to sell.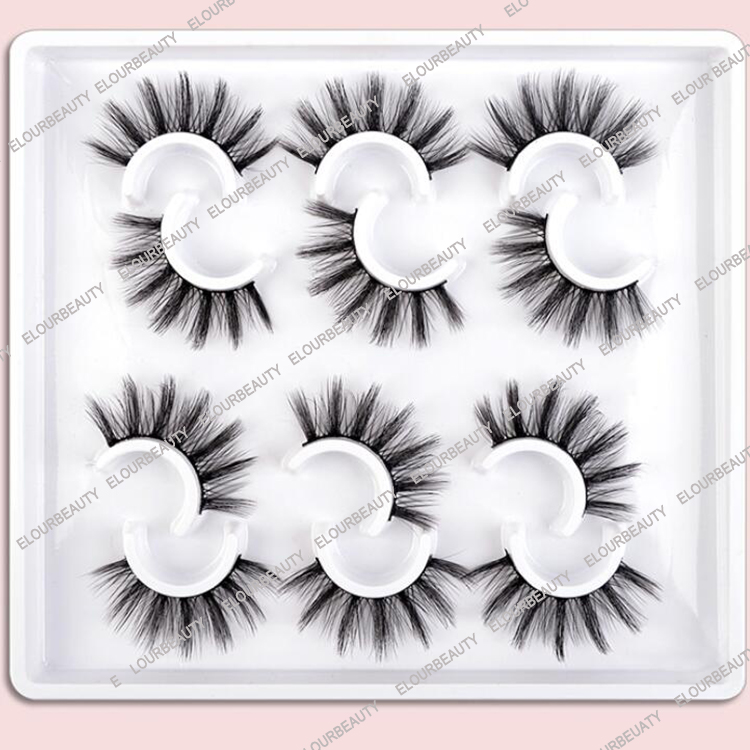 The 6pairs lashes in white lash trays,7columns silk lashes give you the cat eyes looking,so beautiful.These 6pairs lashes are in same styles,if you want to mixed lash styles that is also fine.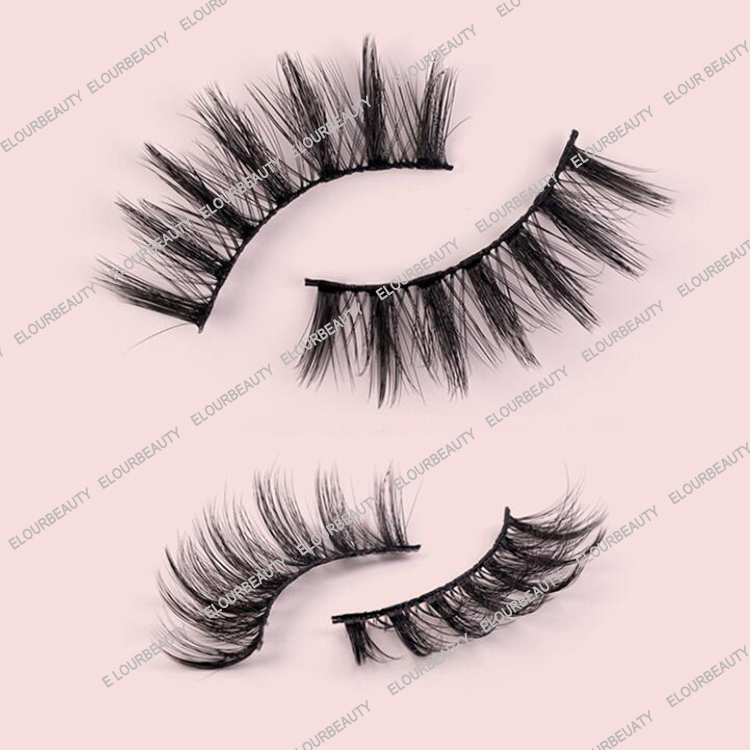 The detail show of the strip silk eyelash,from front and side,the 3D effect multiple layers easy to see,but not in exaggerate,so still give you charming but natural looking.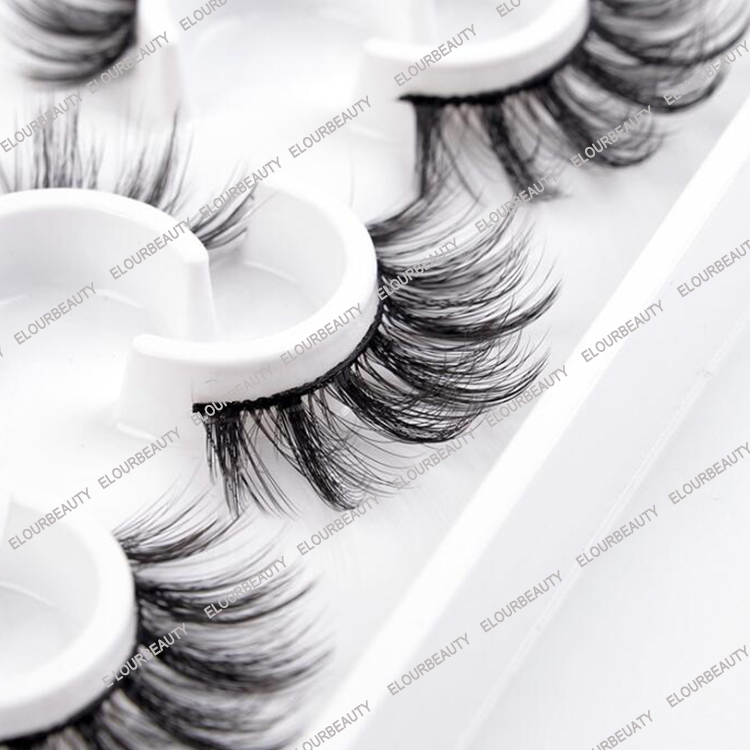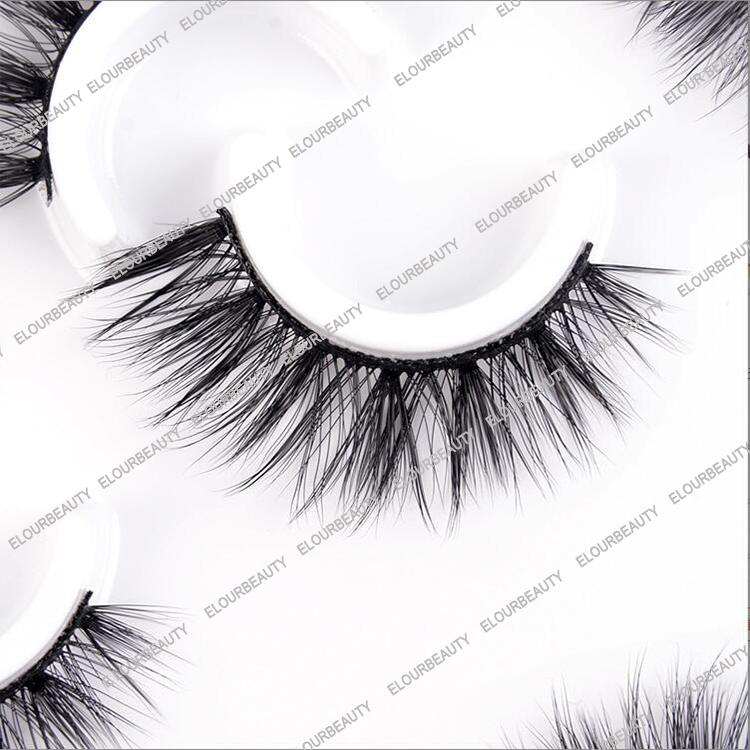 FAQs for silk strip eyelashes :
1.What are silk strip eyelashes?
Silk strip eyelashes are false eyelashes made from synthetic silk fibers, designed to mimic the appearance of natural lashes
with a glossy finish and lightweight feel.
2.What is silk strip eyelashes wholesale?
Silk strip eyelashes wholesale refers to purchasing silk eyelash strips in bulk quantities at a discounted price, usually for resale
or professional use.
3.Where can I buy silk strip eyelashes wholesale?
You can find silk strip eyelashes wholesale from various suppliers, including beauty supply stores, online marketplaces, and
manufacturers that specialize in lash products.
4.What are the benefits of purchasing silk strip eyelashes wholesale?
Buying silk strip eyelashes wholesale allows you to get a larger quantity of lashes at a reduced price per unit, making it
cost-effective for those who plan to use or sell them in larger quantities.
5.Can I buy silk strip eyelashes wholesale if I'm not a professional lash artist?
Yes, you can purchase silk strip eyelashes wholesale even if you're not a professional lash artist. Some people buy wholesale
lashes for personal use, sharing with friends, or reselling them.
6.Are there minimum order quantities for silk strip eyelashes wholesale?
Minimum order quantities can vary depending on the supplier. Some may require a minimum purchase quantity, while
others might offer flexibility.
7.How do I choose the right style and length for silk strip eyelashes wholesale?
Consider the preferences of your target customers or your personal style when selecting styles and lengths to order. Opt
for versatile options that can suit various looks.
8.Can I get samples before purchasing silk strip eyelashes wholesale?
Some suppliers offer sample packs to help you evaluate the quality and styles of their lashes before making a larger
wholesale order.
9.Are there any discounts or promotions for silk strip eyelashes wholesale?
Many wholesale suppliers offer bulk discounts or promotions for larger orders. Check their websites or inquire about any
ongoing deals.
10.Can I customize the packaging for silk strip eyelashes wholesale?
Some wholesale suppliers offer custom packaging options for an additional cost. This can help you create a unique brand
identity if you plan to resell the lashes.