2023 best mega volume premade fans lashes
Megan volume premade fans lasehes
6D,7D,8D,10D,12D,14D,pointed tip
0.05,0.07,0.10mm thickness
8-16mm thickness,C,D curls
12lines small package,16lines,20lines XL package
Customized package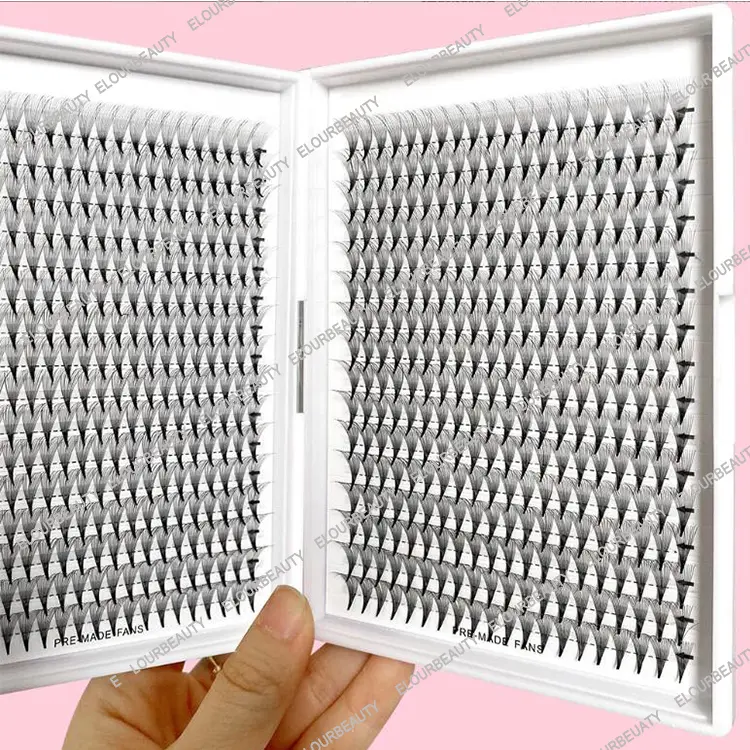 Here are the mega volume premade fans 14D eyelash extensions,pointed tip lashes in middle tapes,16lines each package and each lines are with 20pcs premade fans.The lashes tip is thin,really easy to use and long lasting curls.This mega volume premade fans are packed in the clear cover arcylic package box,and also can customized to do magnetic boxes as need with customized logo.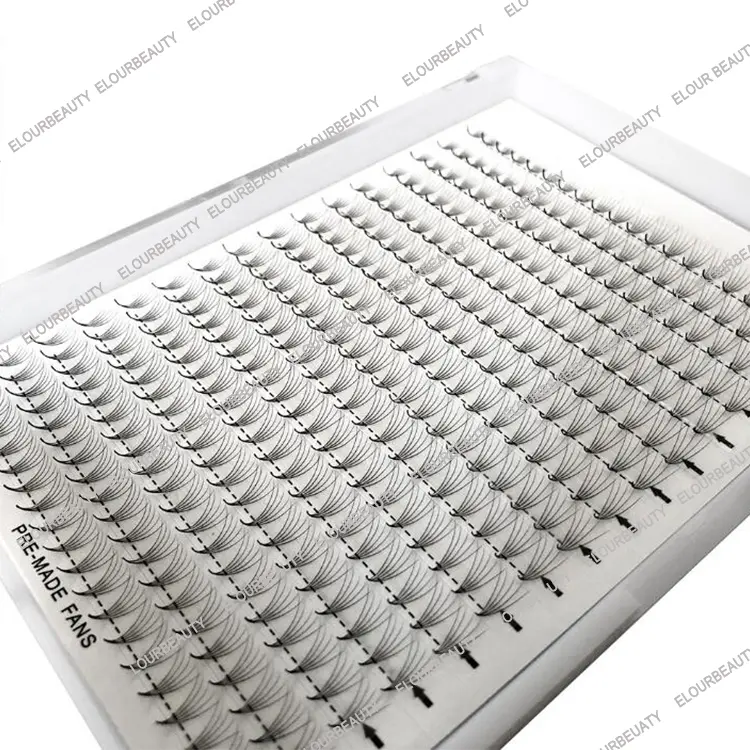 This is the 6D premade fans lashes with pointed tip in middle tape lashes.16lines each box,and 20fans each line,total is 320 fans each box.This megan volume fans are easy to pick up and easy to use,strong root,no split,and light weight,the lash hairs are soft and light weight,really confortable to wear.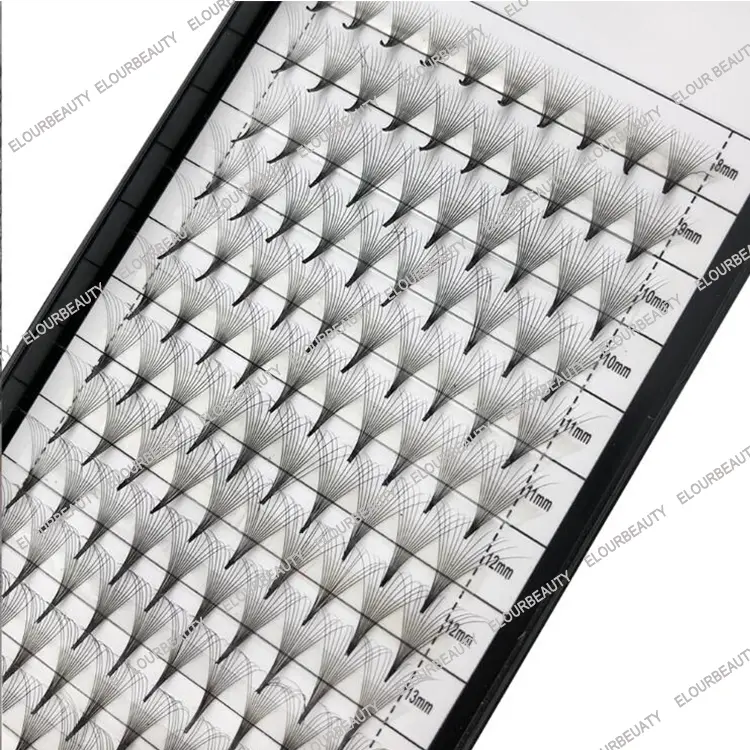 12D mega volume premade fans eyelashes,2023 best premade fans eyelashes.Although 12hairs each fans,the tip,root is still thin and light weight.This tray is 12lines small box with mixed lengths,and each line is 10fans,total is 120fans this box.And this is the black arcylic box,and also can do white,red,gold boxes,many different colors for choices.
The premade fans eyelashes are the most popular lashes,they are much easier to use than the individual lash extensions,so they are always called the best eyelashes to use.The lashes are in fans already,so when use,no need to take time to make the fans,can graft directly,so they are the most popular eyelash extensions.No matter yourself,technician,lash beauty shop,beauty salons,etc,they all love the premade fans eyelashes.They can give mega volume effect or natural effect according to need to use the small fans or the mega volume fans lashes.
And now we can do any kinds of fans from 3D-14D,20D,30D,and stock materials so can do fast shipment for orders.If you need fans lashes suppliers,choose us will be a nice choice.Our volume premade fans eyelashes are with best materials,long lasting curls,easy to use,and we are the directly professional premade fans lashes manufacturer,so we have the price advantage.