Premade fans wispy 5D,7D,9D volume eyelash extensions
The wispy fans are in 0.07mm thickness,can do C,D curls as need,do customized length.
The fans are premade,with long stem,middle hairs are mage thick volume,and the side hairs are regular thin hairs.The premade fans are 5D fans eyelash extensions,packed in the rectangular strong white package box,12 rows in one box,and 10pieces premade 5D fans in each row,the package total is 120fans,volume package.Our premade fans are with long stem,easy to use,they lashes fans are easy to take,and no glue on them,and the fans keep good.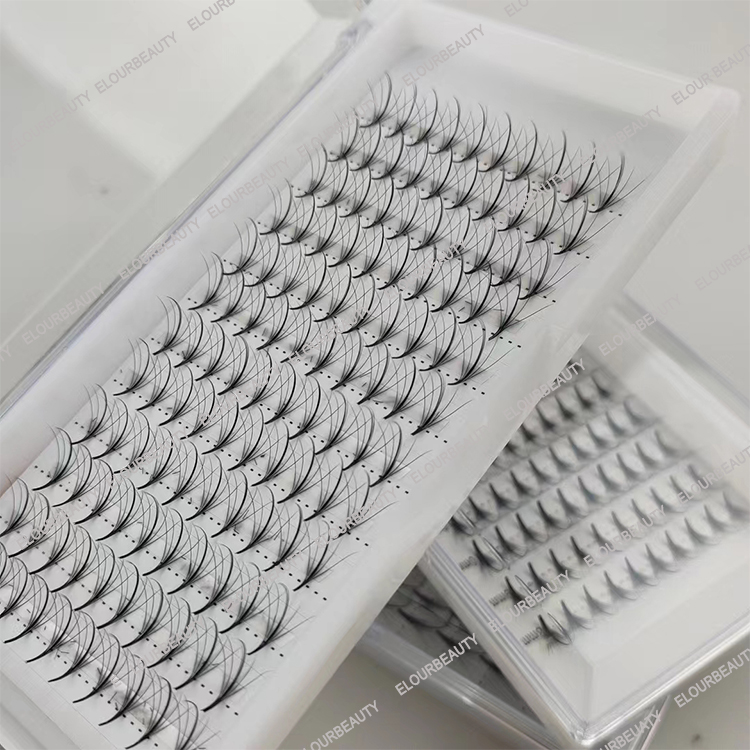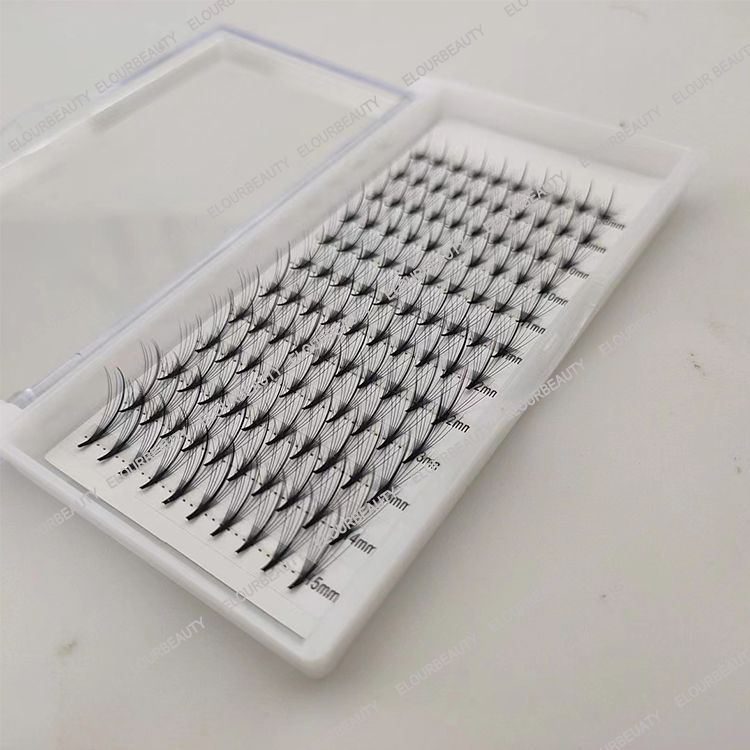 This is the wispy 9D premade fans lashes,sides each have 4hairs and a volume thick hair in middle,that makes the lashes so charming.The lash tray is with 12rows each,and can do same length for the 12rows also can do mixed length.And aslo can do 16rows,18rows,20rows per tray as need.The long stem root keep the fans good,cant loose.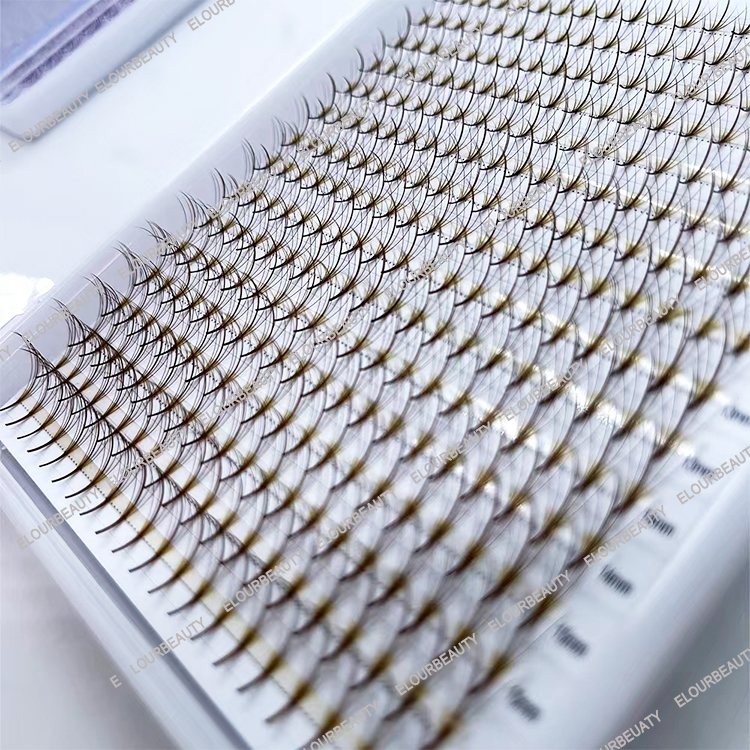 This is the color brown wispe fans with long stem 5D premade fans.The brown color give the black color some decorate,make your eyes so special.This is the XL tray,each row have 20pieces wispy 5D fans,and 16rows each tray,so totally is 320pieces wispy fans.The mixed length in one tray,so more choices,only one tray,you can finish one grafting.Easy and saving more time.
The Wispy fans lash extensions are new and many beauties love them,you can try,believe it will be easy for you to stand on the market.And especially the color wispy premade fans eyelashes,no others have,we do them firstly.We have brown,purple and blue color,if you like other colors also can customize for you.Believe you will have hot selling.