Reusable no glue self-adhesive eyelashes strips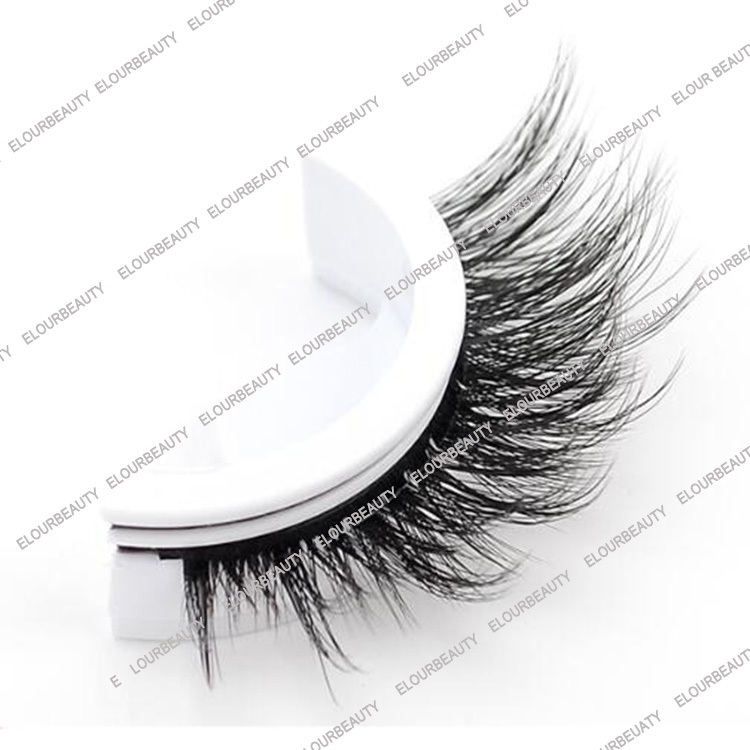 This is one piece of the self-adhesive eyelash,this cat eye lash style is with a natural fluffy looking.The lash on the band there is a tape,so when apply for the lash,no need to use glue or eyeliner,can use the tape to wear in 3 seconds,very easy to use,no matter the eyelash begginer or not.And on the lash tray,there is an extra tape,when this tape cant use,can change by yourself,also easy to change.And the self-adhesive eyelashes are reusable for many times with proper care.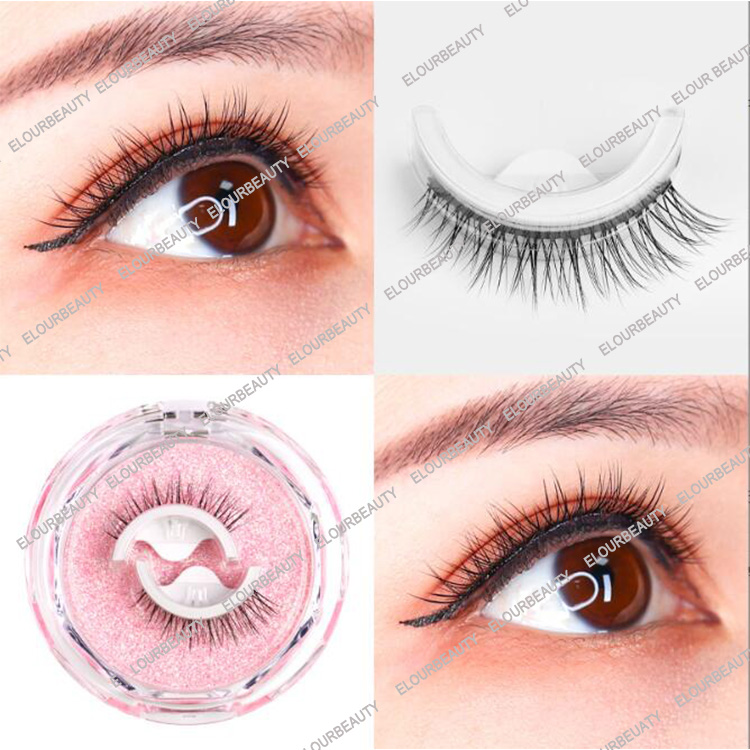 The self-adhesive eyelash strips are with tapes can wear on the eye liner directly,no need glue and eyeliner,easy to use.The self-adhesive eyelash is wearing on the eye,so natural looking.The self-adhesive lash tray is specialized,there is a dust cover to avoid the dust on the lashes and the lash tape lines,and also there is an extra tape on the lash tray for change the lash tape.The lash tape itself is reusable,the self-adhesive eyelash is packed on the circle diamond clear case with pink glitter paper,so beautiful.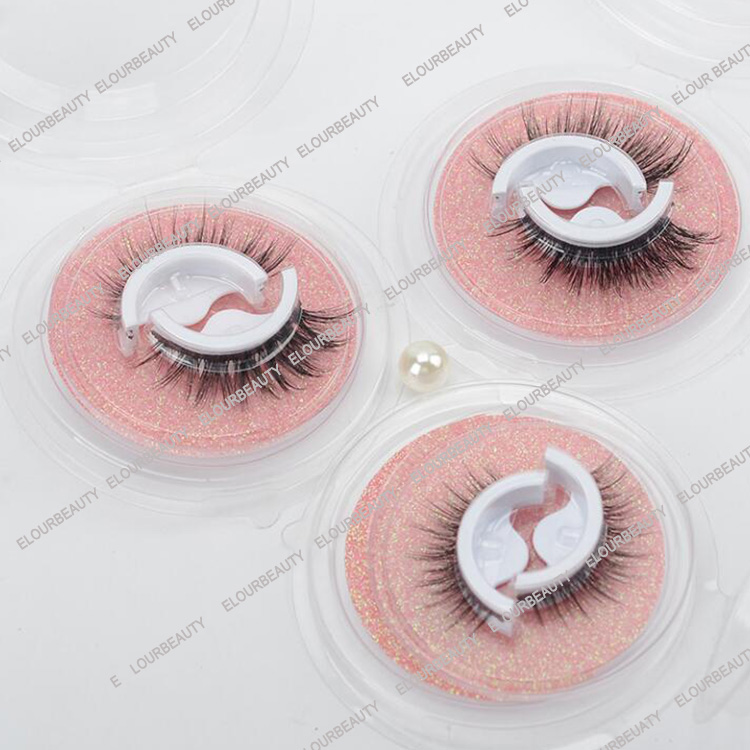 The self-adhesive eyelashes have their own advantages,so they are so loved by the beauties.And if you want to start your own lash business,the self-adhesive lashes is a good choice.The lash cost is not high,and our lashes are quanlity guaranteed,and no quantity minimum,you can start the quantity you like.And also we have boxes with no logo,and can do your own logo sticker,we can design and print for you,you only need to choose the lash styles you like,and all we will do for you.Due to self-adhesive lashes easy to use,so any of the users can be used,so will be easy to sell.
If you have do lashes business or beauty business for long time,and want to extend the business scope,the self-adhesive lashes is also a good choice.Not always seen in the market,and not many beauties used this kind of easy using lashes before,so they will be really want to try.And after try,they will know how good of the self-adhesive lashes,not only easy to use,but also can reusalbe with not high price,that is in their acceptable,so they will like to order again and again.
FAQs for self-adhesive eyelashes strips:
1.How do I apply self-adhesive eyelash strips?
Follow these steps: Clean your eyelids, gently remove the strip lashes from the tray, trim if necessary, apply a thin layer of
adhesive to the strip, wait for the adhesive to become tacky, and then carefully place the lashes as close to your natural lash
line as possible.
2.How long do self-adhesive eyelash strips last?
Typically, self-adhesive lashes can last for a day or up to a few days, depending on the quality of the adhesive and your
activities. However, they are not as long-lasting as professional lash extensions.
3.Can I reuse self-adhesive eyelash strips?
Some self-adhesive lashes are designed for single-use only, while others can be reused with proper care. Gently remove
any residual adhesive after use and store them in their original packaging to maintain their shape.
4.Are self-adhesive eyelash strips suitable for beginners?
Yes, self-adhesive lashes can be easier to apply for beginners compared to traditional lash glue. However, practice is still
important to achieve a natural look.
5.Are self-adhesive eyelash strips safe for sensitive eyes?
It depends on the individual and the brand of lashes. Look for hypoallergenic options and do a patch test before applying
them to your entire lash line if you have sensitive skin or eyes.
6.How do I remove self-adhesive eyelash strips?

Gently peel off the lashes starting from the outer corner, using a gentle oil-based makeup remover if needed to dissolve
the adhesive. Avoid tugging or pulling to prevent damage to your natural lashes.
7.Can I apply mascara to self-adhesive eyelash strips?
It's generally not recommended to apply mascara directly to false lashes, as it can cause clumping and reduce their lifespan.
Instead, apply mascara to your natural lashes before applying the false lashes.
8.What's the difference between self-adhesive lashes and traditional glue-on lashes?
Self-adhesive lashes come with a pre-applied adhesive on the lash band, eliminating the need for separate lash glue.
Traditional glue-on lashes require you to apply lash adhesive manually.
9.Can I shower, swim, or sleep with self-adhesive eyelash strips?
It's best to avoid exposing self-adhesive lashes to excessive moisture, so it's not recommended to wear them while swimming
or showering. Sleeping with them may also affect their longevity.
10.How do I choose the right style of self-adhesive eyelash strips?
Consider your eye shape, the occasion, and your personal preference. Natural styles are great for everyday wear, while more
dramatic styles are suitable for special events.